Dashboards allow for a birds-eye view of the activity within Community. This allows Administrators to better understand how Learners interact within this feature. 
Go to Social > Click Community Dashboard
Along the top, different headers are included that direct to different settings and reports within Community:
Monitor

Activities

Members

Reports

Mail Queue

Configuration

Profiles

Groups

View Groups

Group Categories

Group Settings

Events

View Events

Event Categories

Event Settings

Photos

View Photos

Photo Settings

Videos

All Videos

Video Categories

Video Settings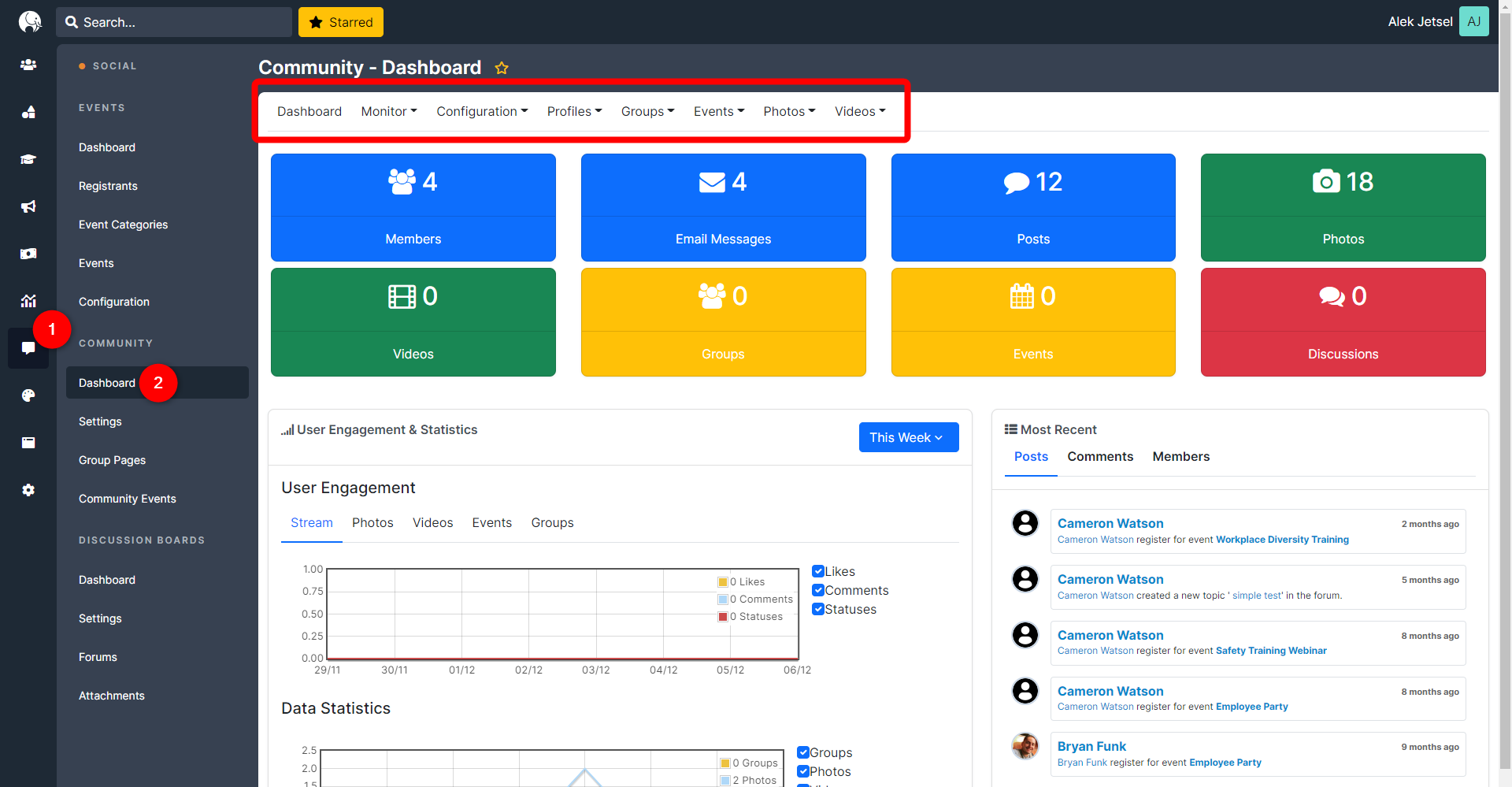 Within the mulit-color boxes, a total number of different items within the Community are displayed: Members, Email Messages, Posts, Photos, Videos, Groups, Events, and Discussions.
Two graphs are displayed: User Engagement and Data Statistics. These graphs can be filtered to show different time periods. On the right-hand side, the most recent community activity is displayed in a feed.