Sharing information about Users and their needs with the admin team is very important. Add a Note to a User's Account when there is an important piece of information that all admins need to know about that specific User.
Go to People > Click User Note > Click New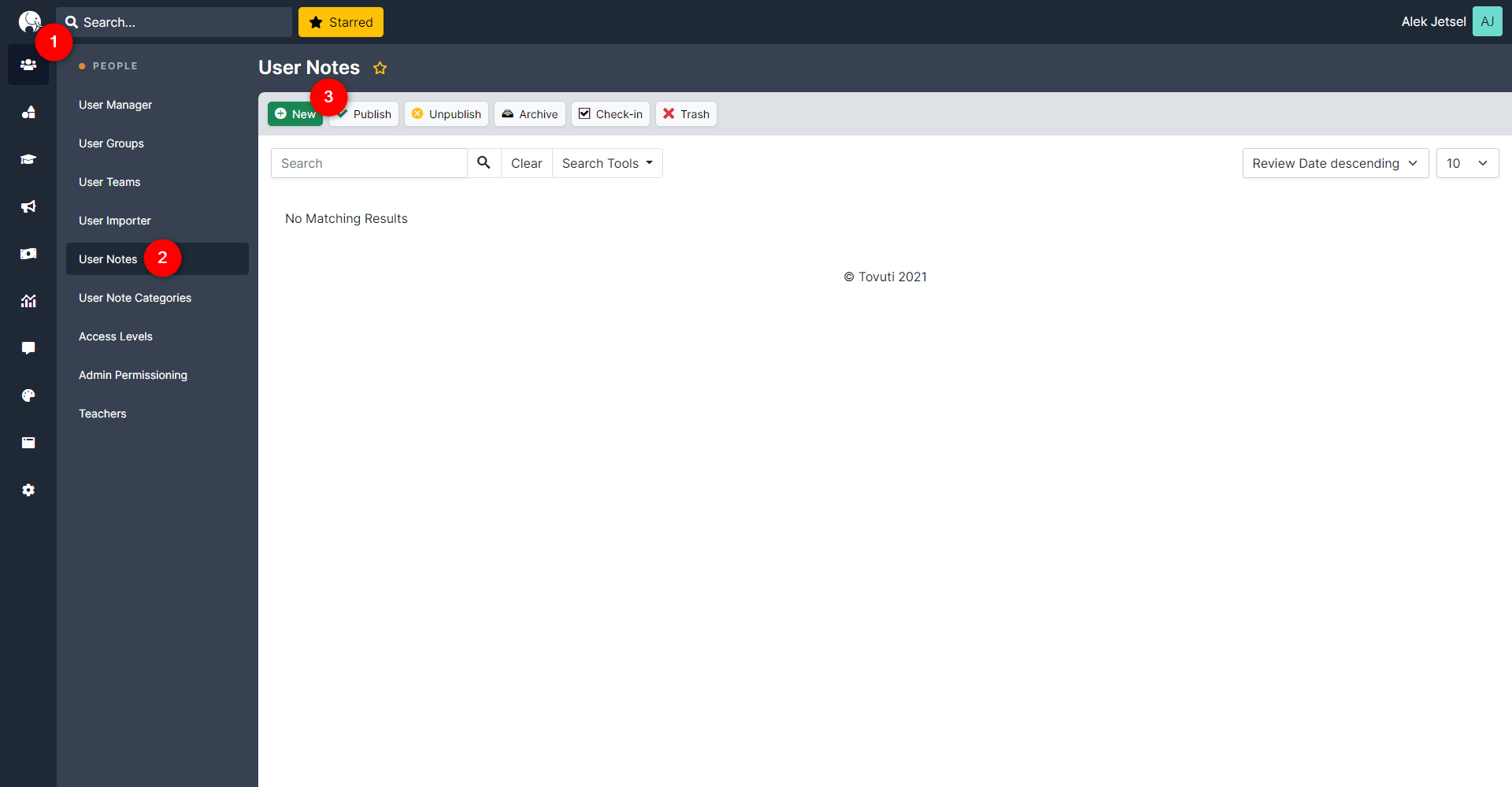 Give this note a Subject and select to which user this note will be attached. Assign this note a status, a date for review, and a version of the note. Lastly, type the note within the text box.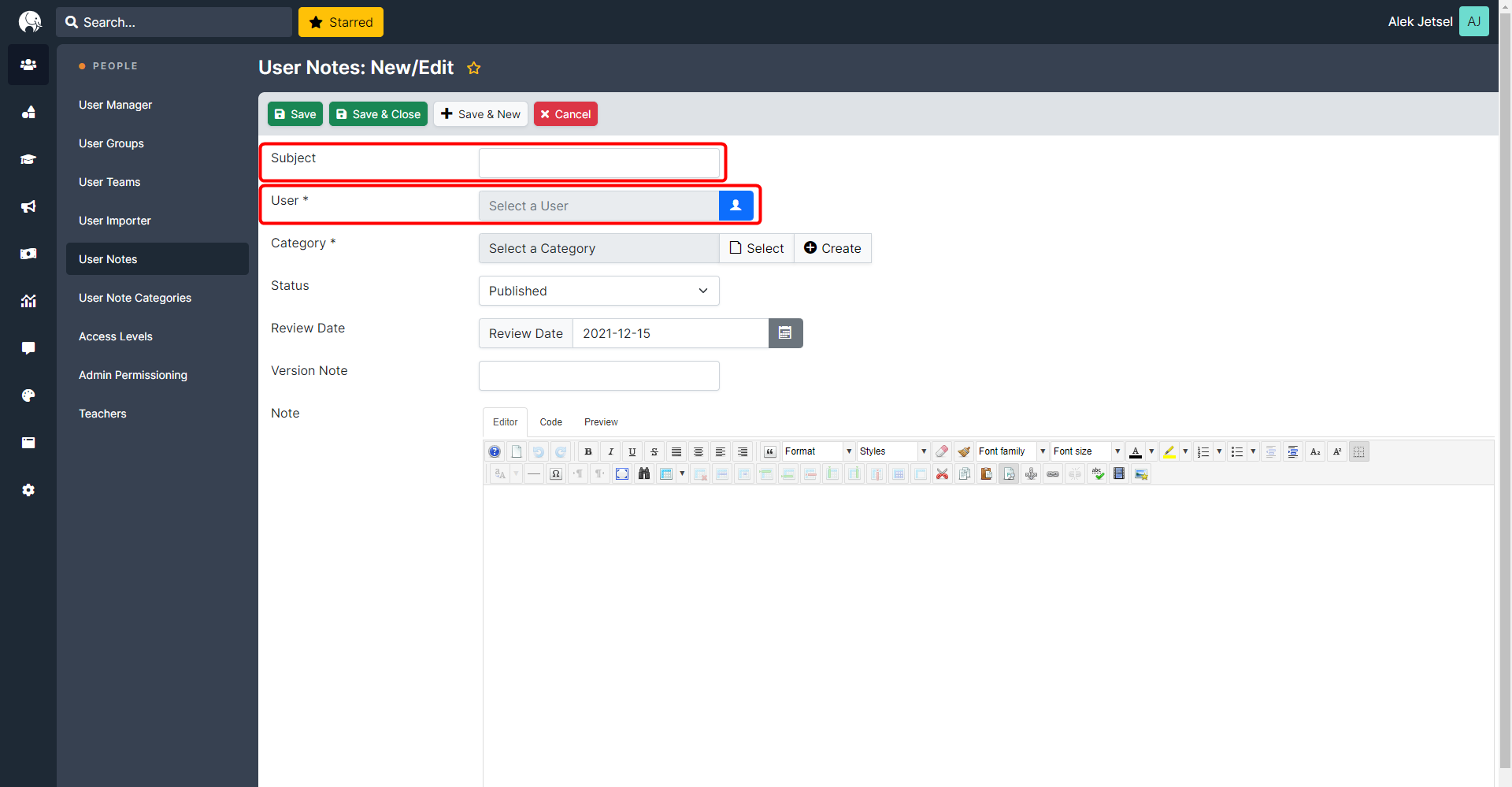 Click Save.
User Notes are also created through the User Manager.
Go to People > Click User Manager > under the desired User, click Add a Note.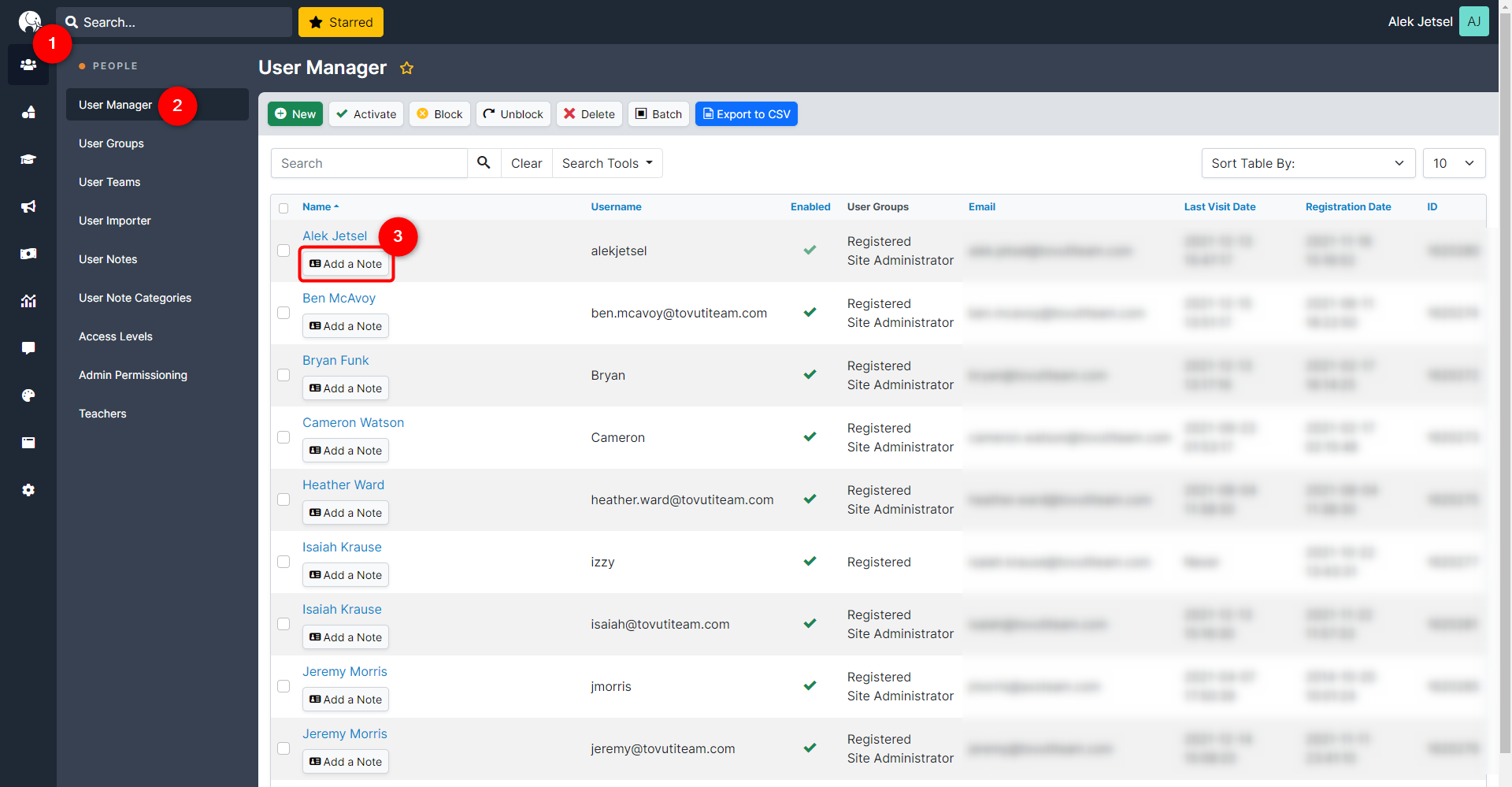 This will redirect to the note creator. The User field will be auto-filled with the selected user from the previous page.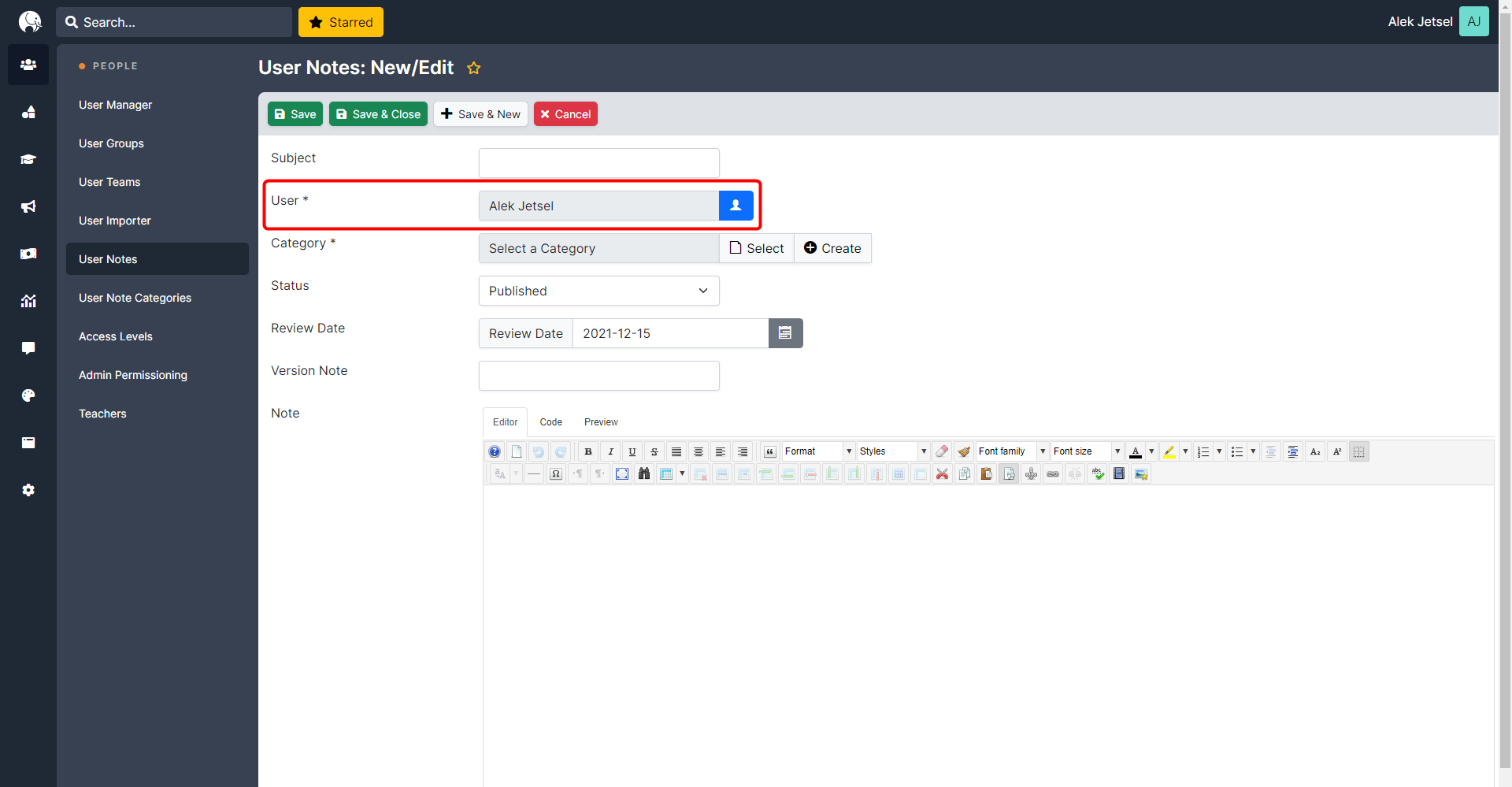 Fill out the required fields. Click Save.