Including images within Courses, Lessons, Events and other pages in the learner portal adds vibrancy and variety to the LMS experience. For visual learners, images help to identify, categorize, and create connections between learning concepts.
Images can be added to a variety of areas throughout the logged-in and logged-out user views.
When selecting the right image, Tovuti Admins can freely search and add images from a large stock library.
Select a Stock Image
Navigate to one of the dozens of Image Selectors in the Admin Portal and click Select.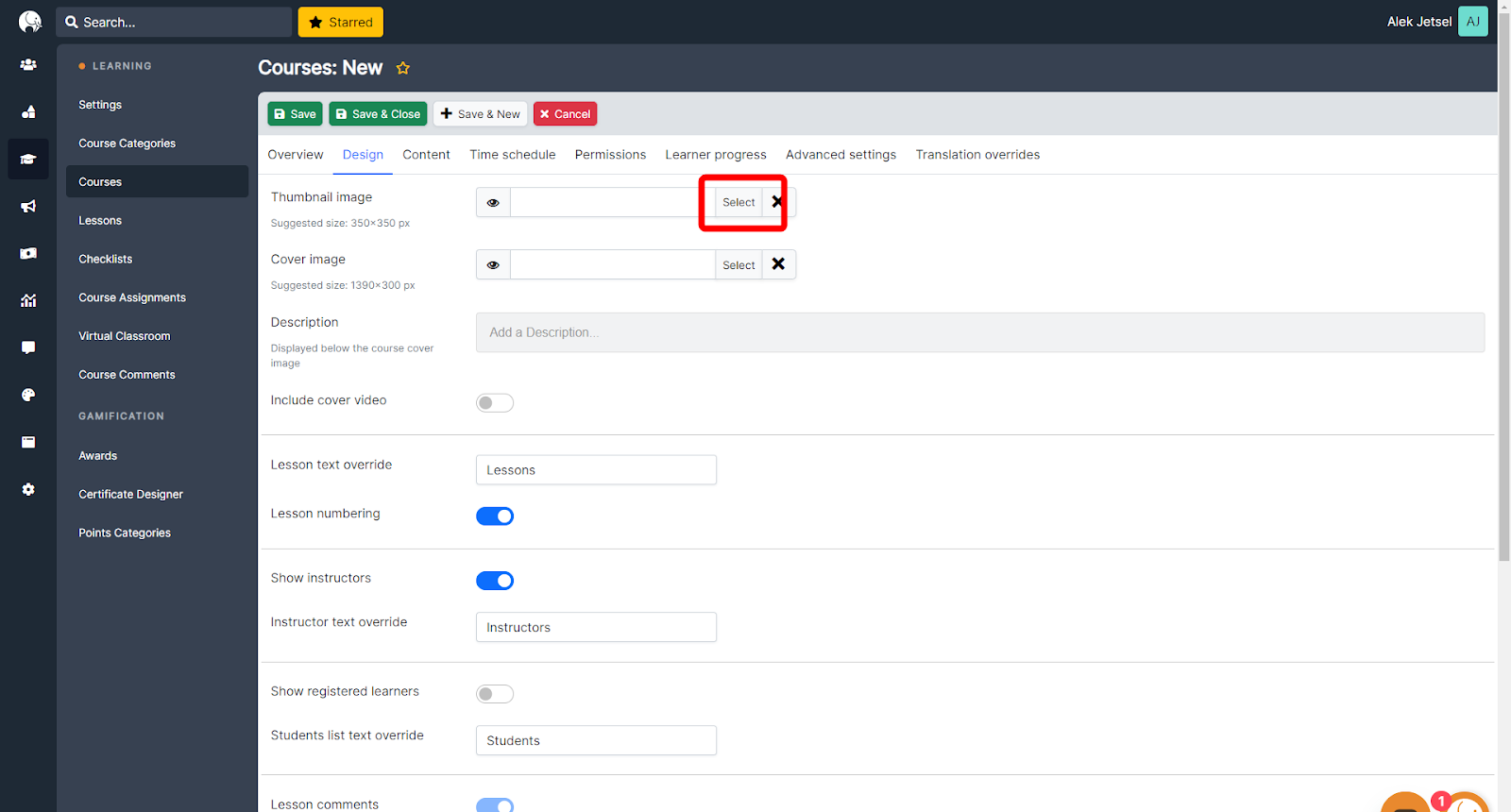 At the top of the selector modal, enter a query into the Search stock images bar and click Search.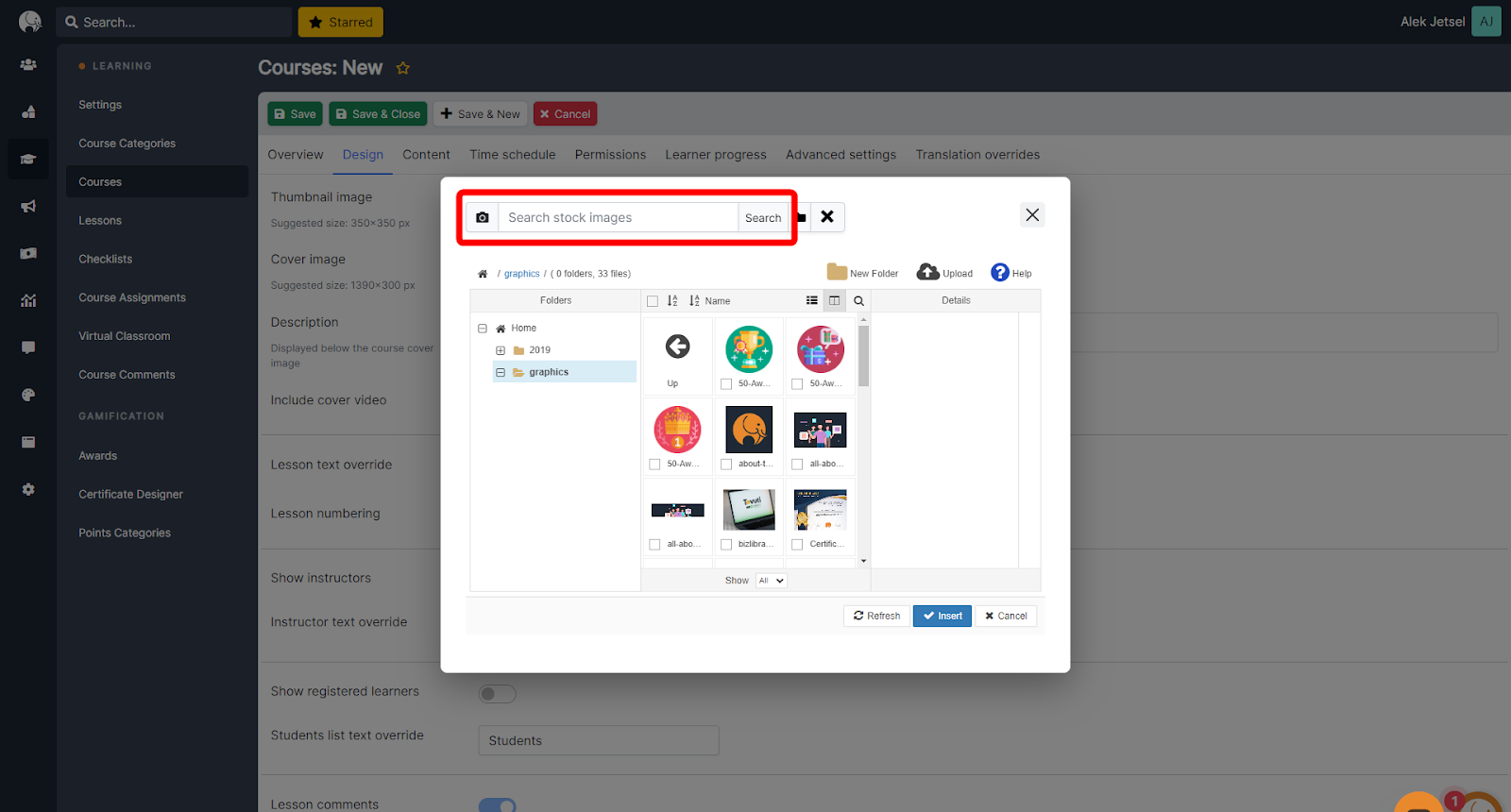 Scroll through the options and click Select for the image that best matches.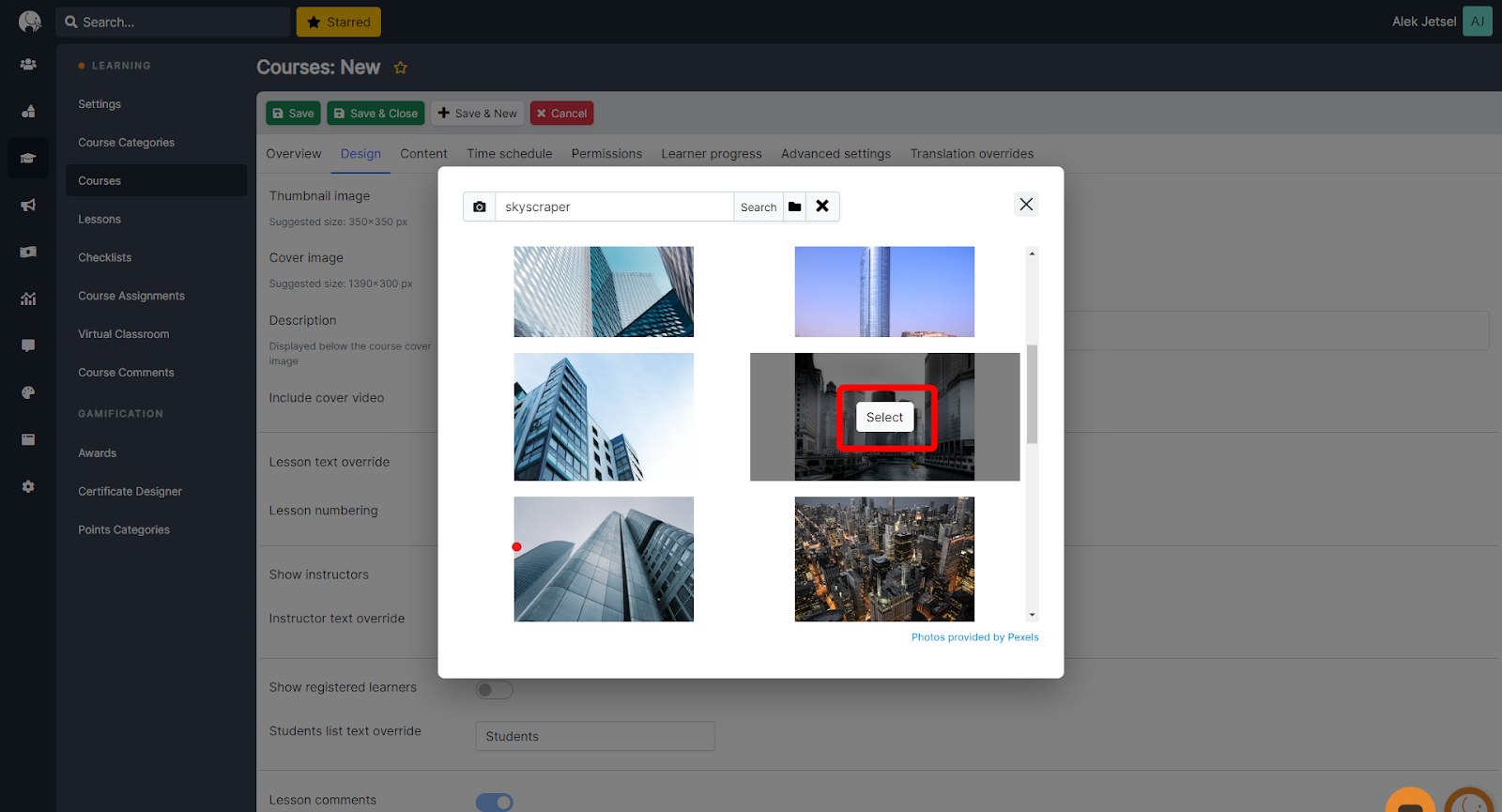 The stock image is added to the image selector.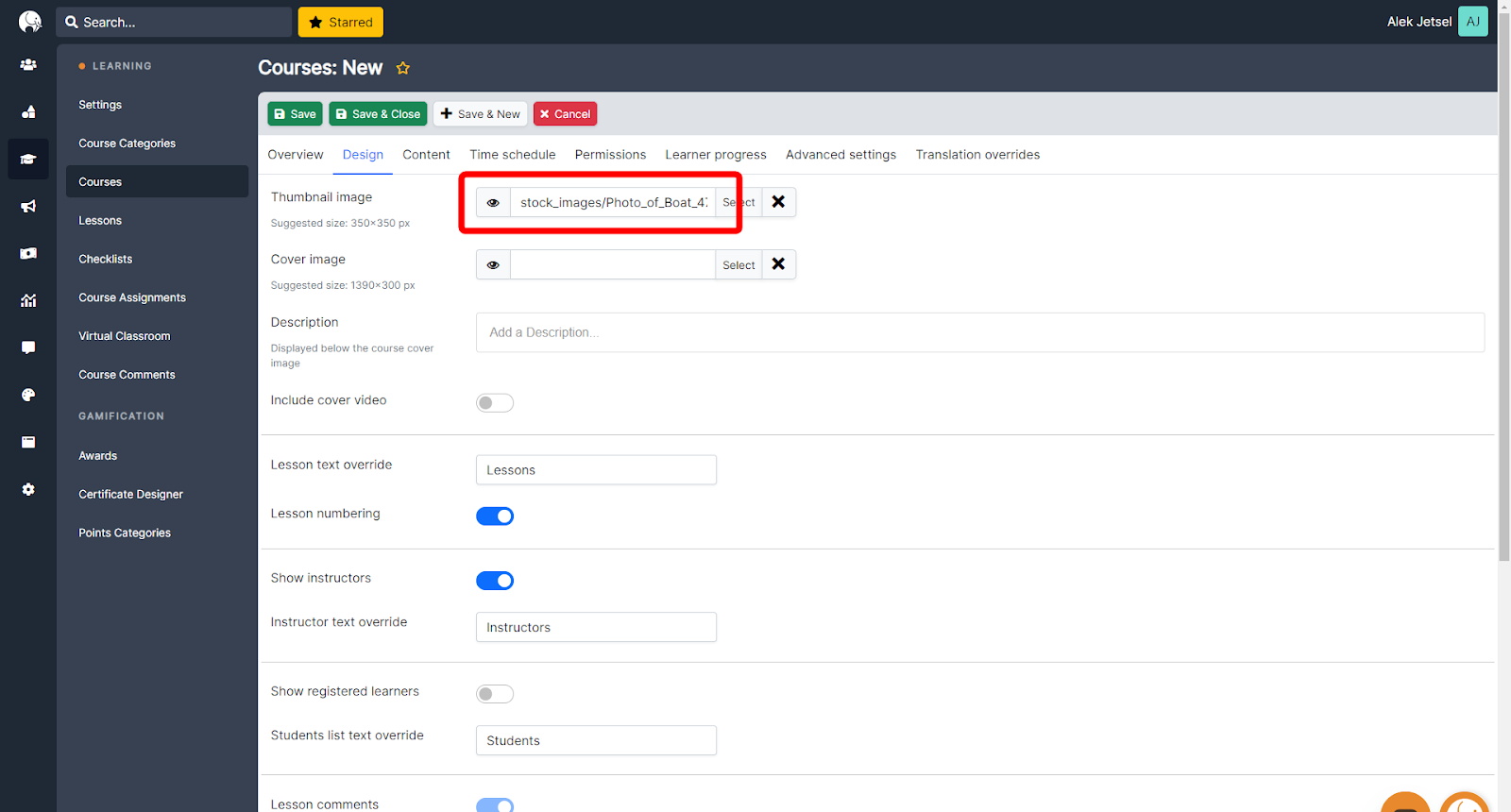 All selected stock images are automatically added to the stock-images folder of the File Manager for easy access and reuse, as needed.