Tovuti Meetings have unique features that allow for an expanded experience for Learners. This type of Virtual Classroom allows Users to engage with others and learn in different ways. 
In the Details tab of the Virtual Classroom editor, select Tovuti Meeting for the Meeting Type. 
Set up the remaining settings as outlined in the Help Center article here.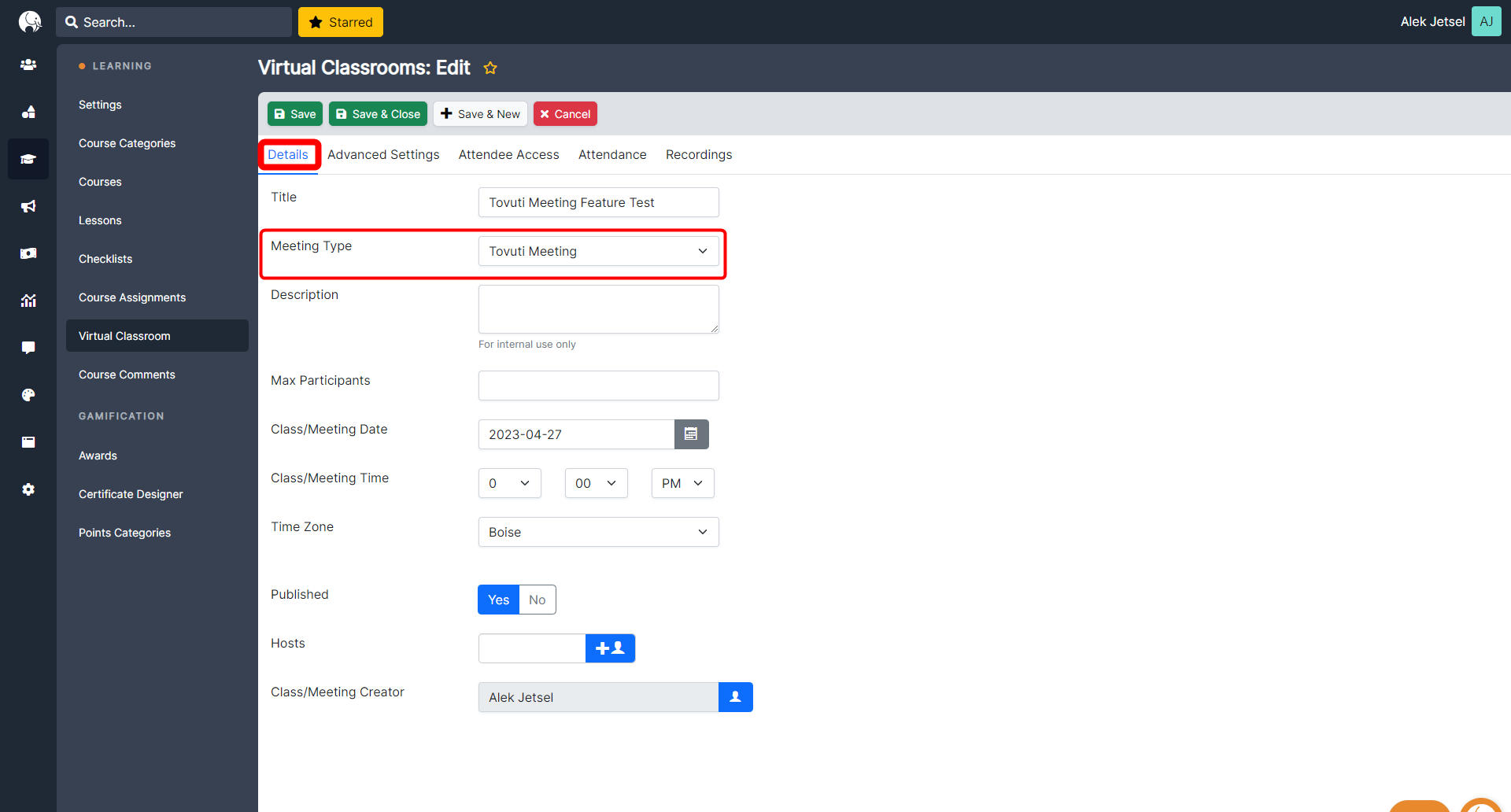 Click Save & Close when done editing.
From the list view, click Start Meeting to manually enter the virtual classroom.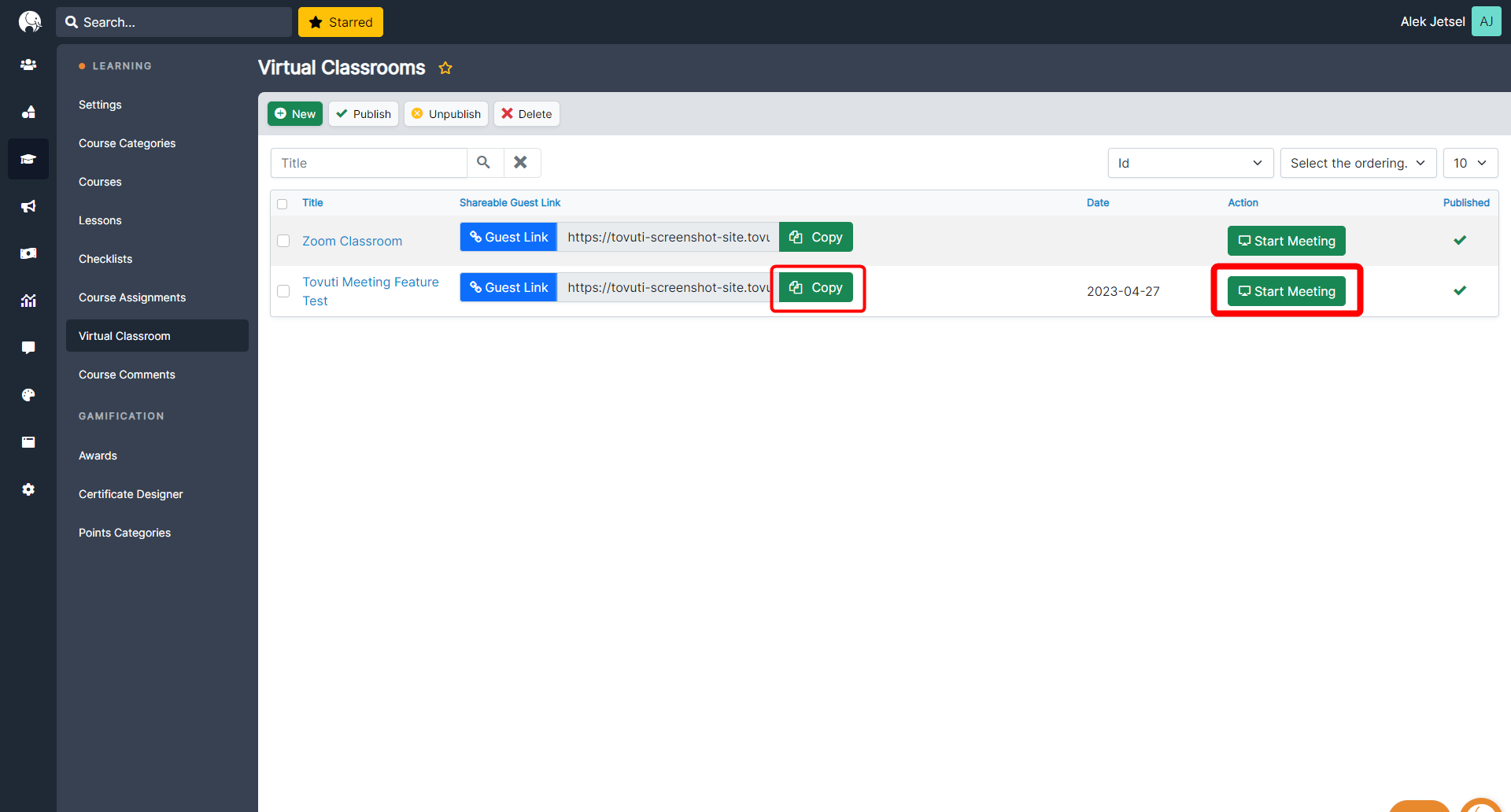 Typically, a virtual classroom meeting is attended through an Event. However, a Guest Link can be copied and given to those who do not have access to the Event. 
Within a Tovuti Meeting, there are several features that allow for Learner engagement. 
Public Chat - Users may engage in conversation or ask questions to the instructor
Shared Notes - Users and Instructors may add important notes for the benefit of all
Raise Hand - Users with an important question or comment can all the attention of the Instructor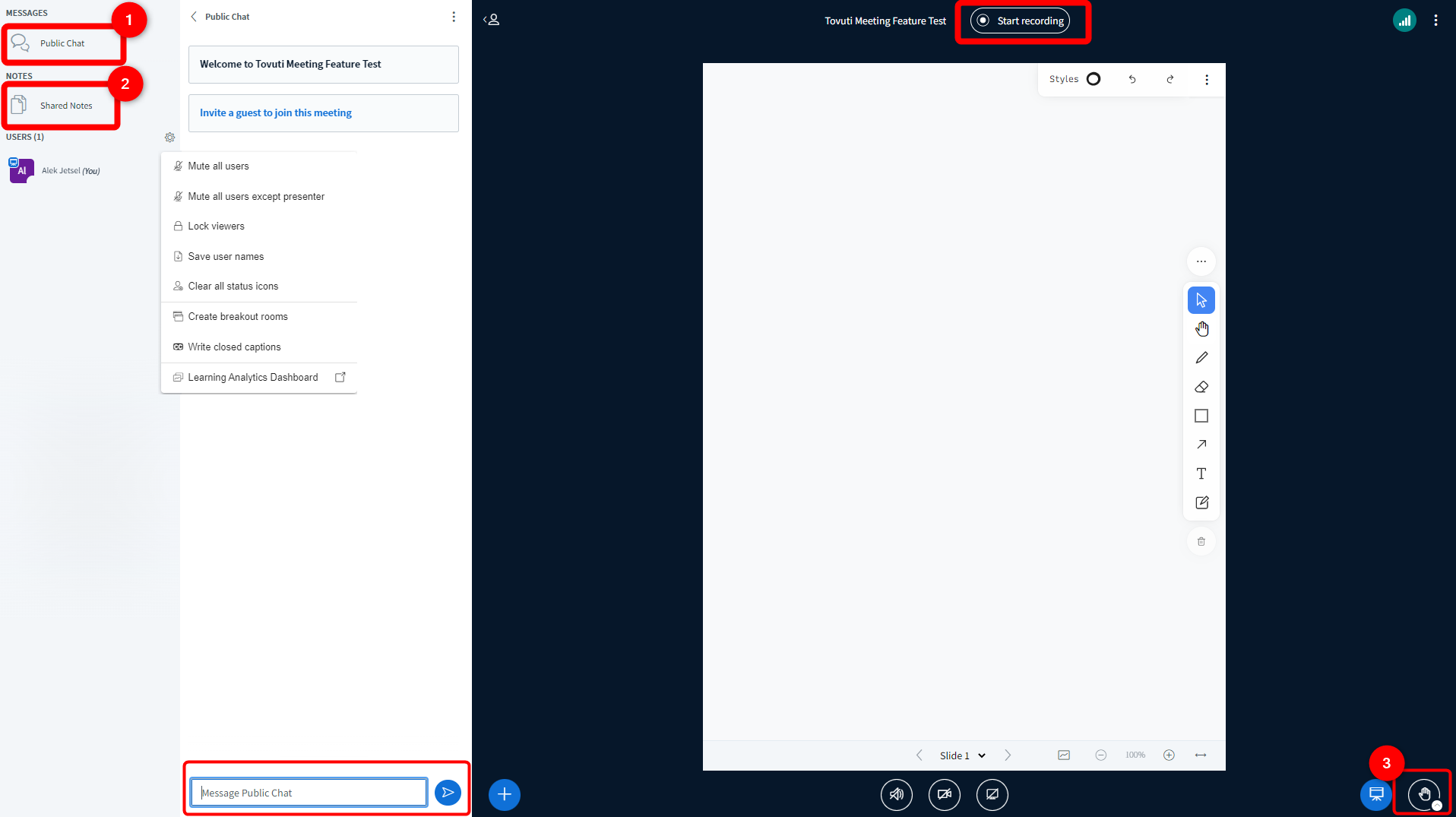 The Instructor also has the ability to Start Recording the meeting. The recording is stored in the Recordings tab of the Virtual Classroom editor.
At the center of Tovuti Meeings is the whiteboard. This is a tool that allows instructors to present material and create real-time notes and visuals. The whiteboard features a number of drawing and typing options.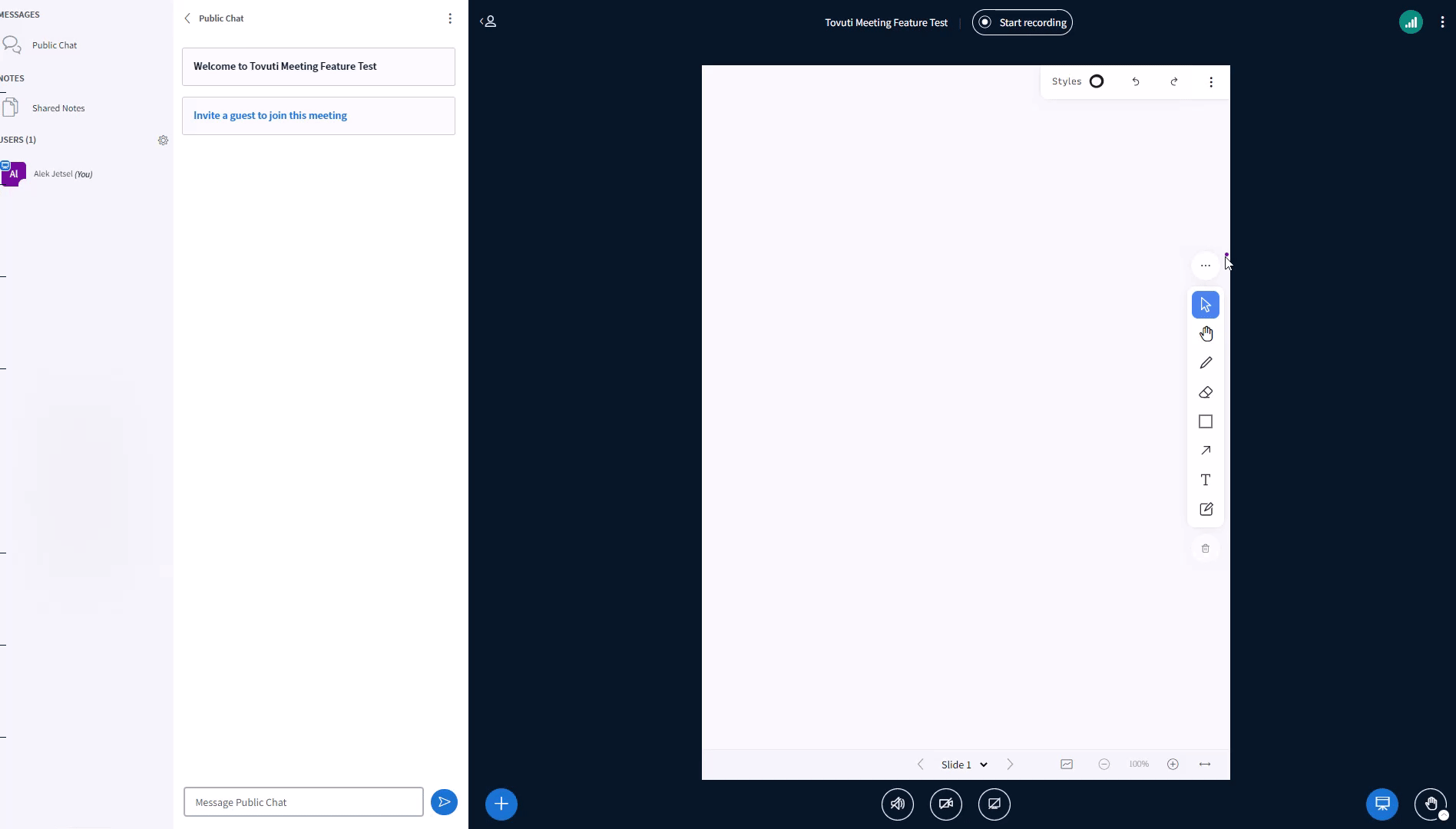 To use Virtual Classrooms with Events, view the Help Center article here.