A Learner Record Store (LRS) is essential when using xAPI packages. An LRS allows organizations to easily receive, store, and access the data associated with an xAPI course. 
Tovuti offers the ability to integrate any third-party LRS from the same screen when uploading eLearning Packages.
A connected LRS only receives xAPI content. Other non-xAPI course data is tracked and reported from Tovuti.

Click Manage LRS Settings, which appears after uploading an xAPI package.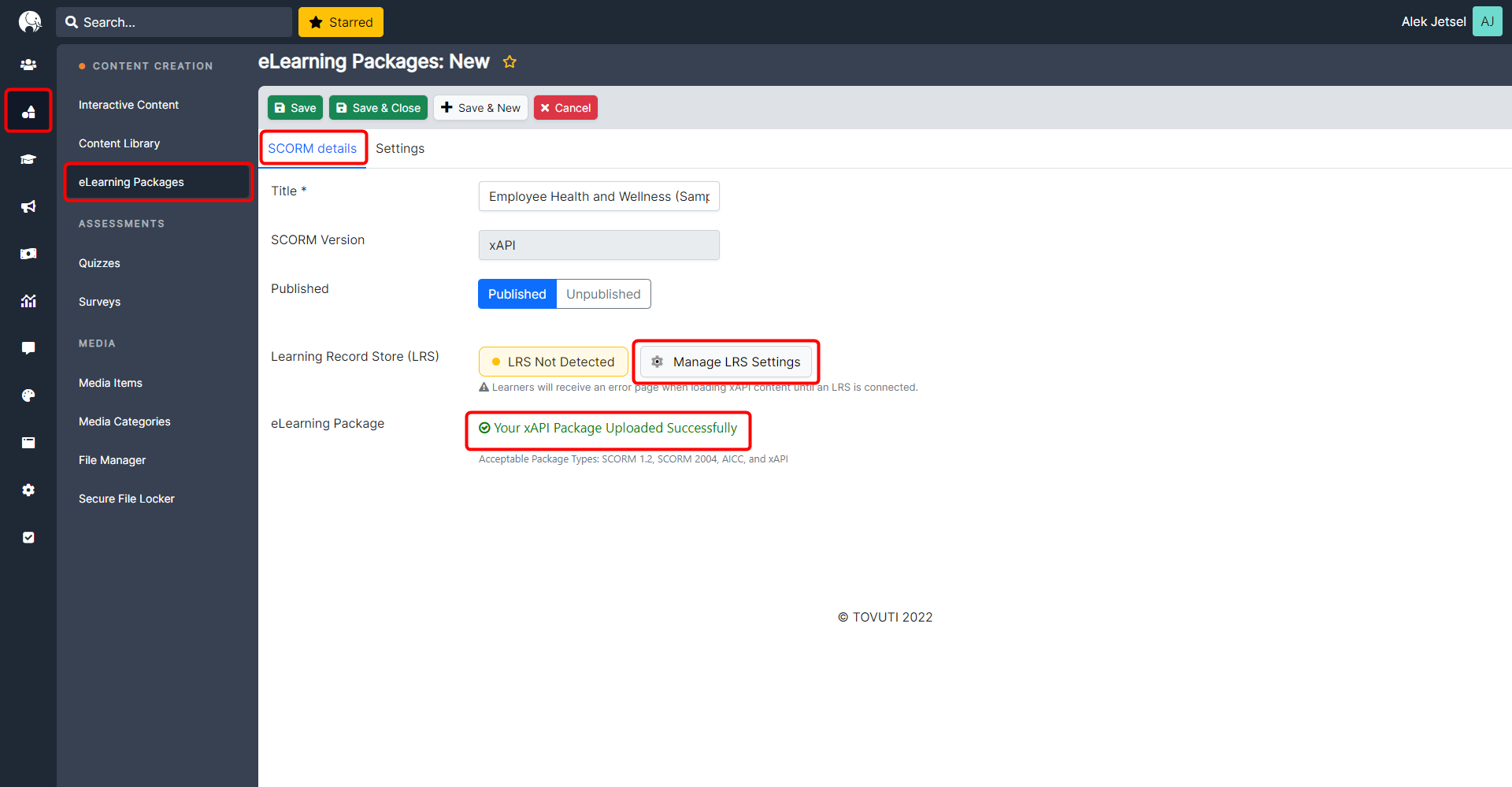 Provide the Endpoint, Username, and Password of an active LRS. 

Click Test Connection. If configured properly, a green "LRS Connected" notice shows and the LRS receives the xAPI interactions data not currently tracked in Tovuti.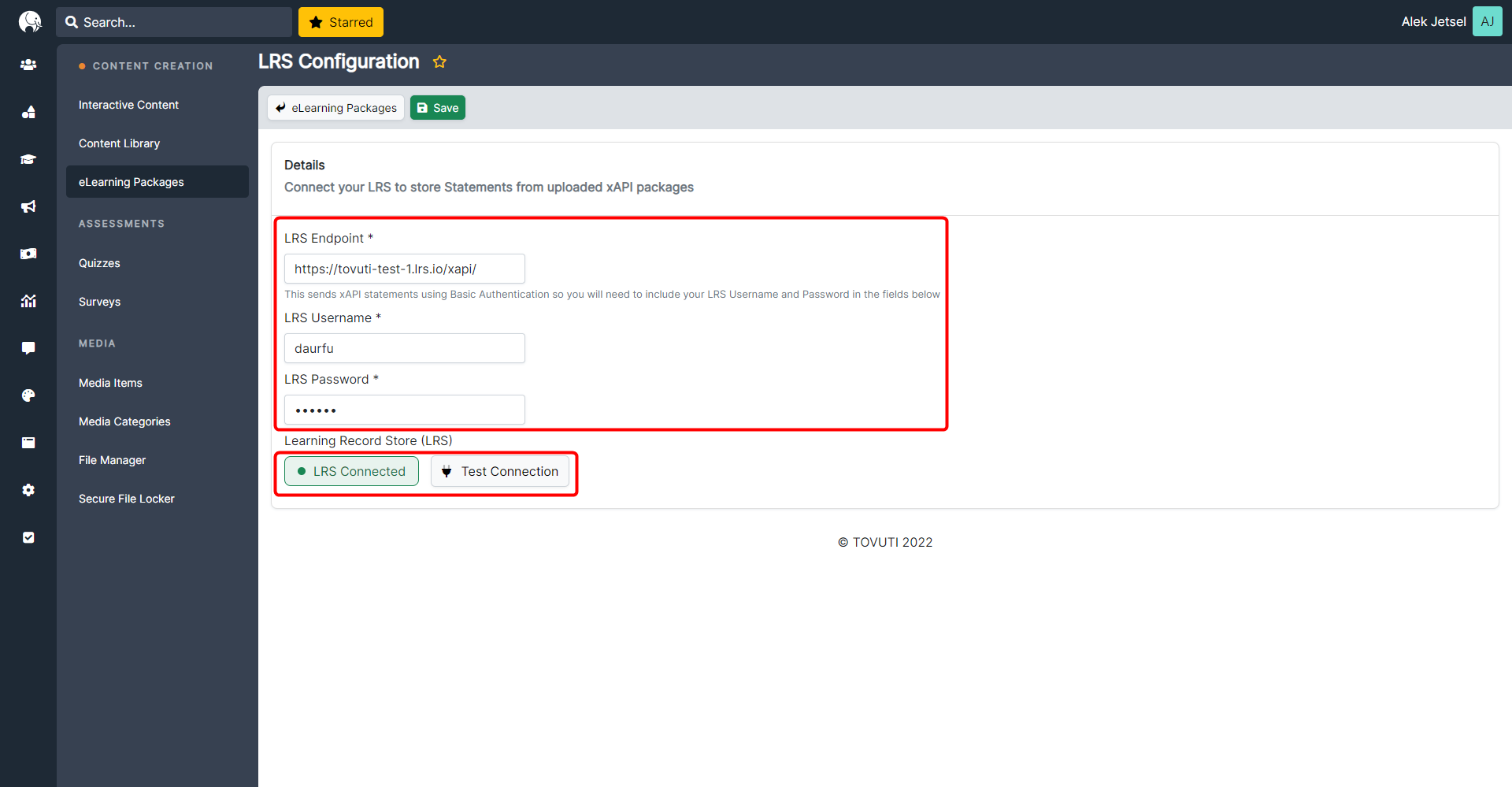 Click Save.
An active LRS integration is required to run xAPI content in the User Portal. If an xAPI course is uploaded without an LRS connected, the following error page is shown to Learners.