When building your learning content, you may want to edit the order of Lessons in a Course or insert a new Lesson into an established Course. The "ordering" of Lessons determines the order a Learner sees.
Tovuti makes it possible to reorder lessons within a Course, according to the following instructions.
Go to Learning > click Courses > select a Course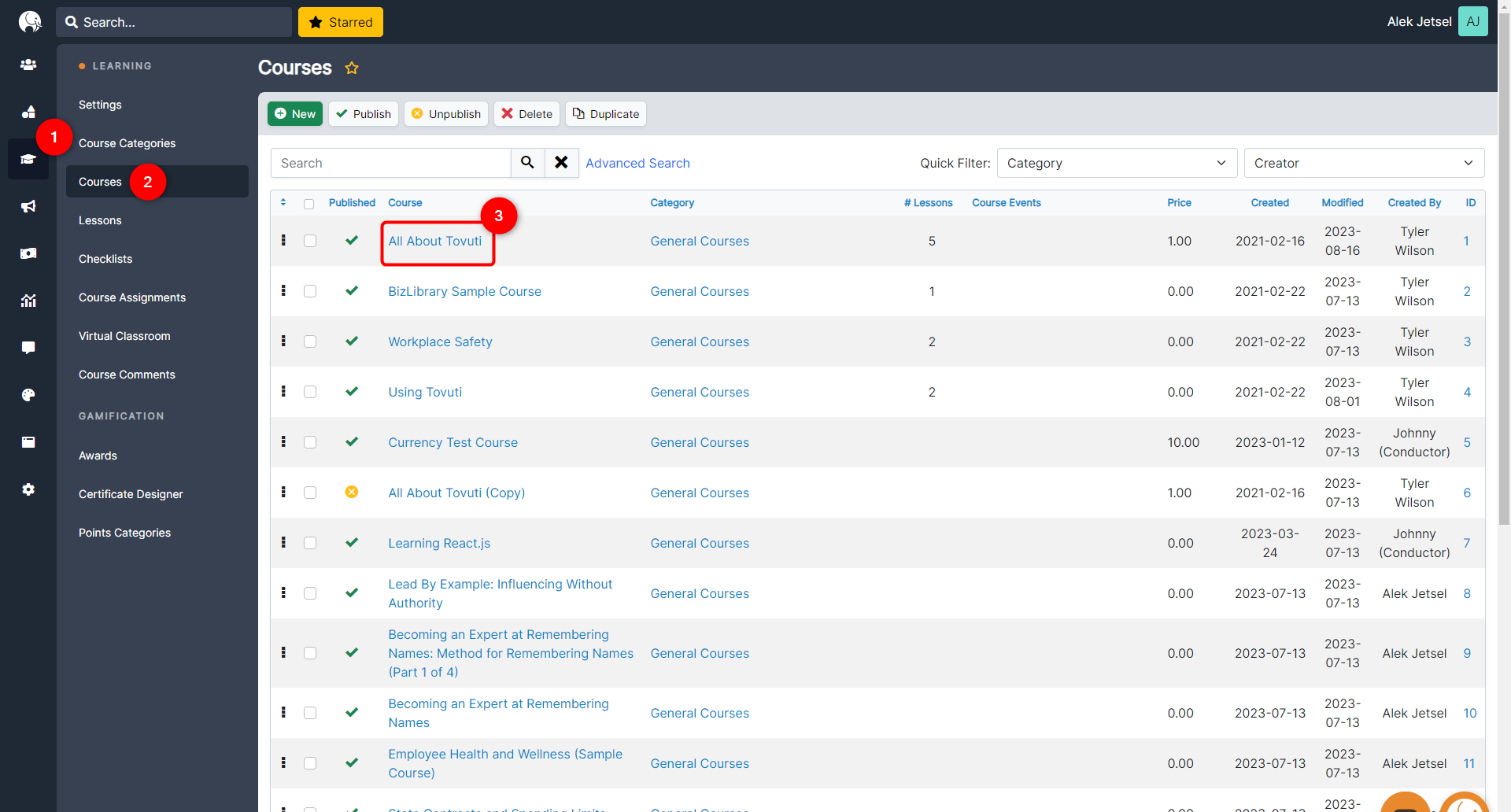 Go to the Content tab. The Lessons contained in this Course are listed.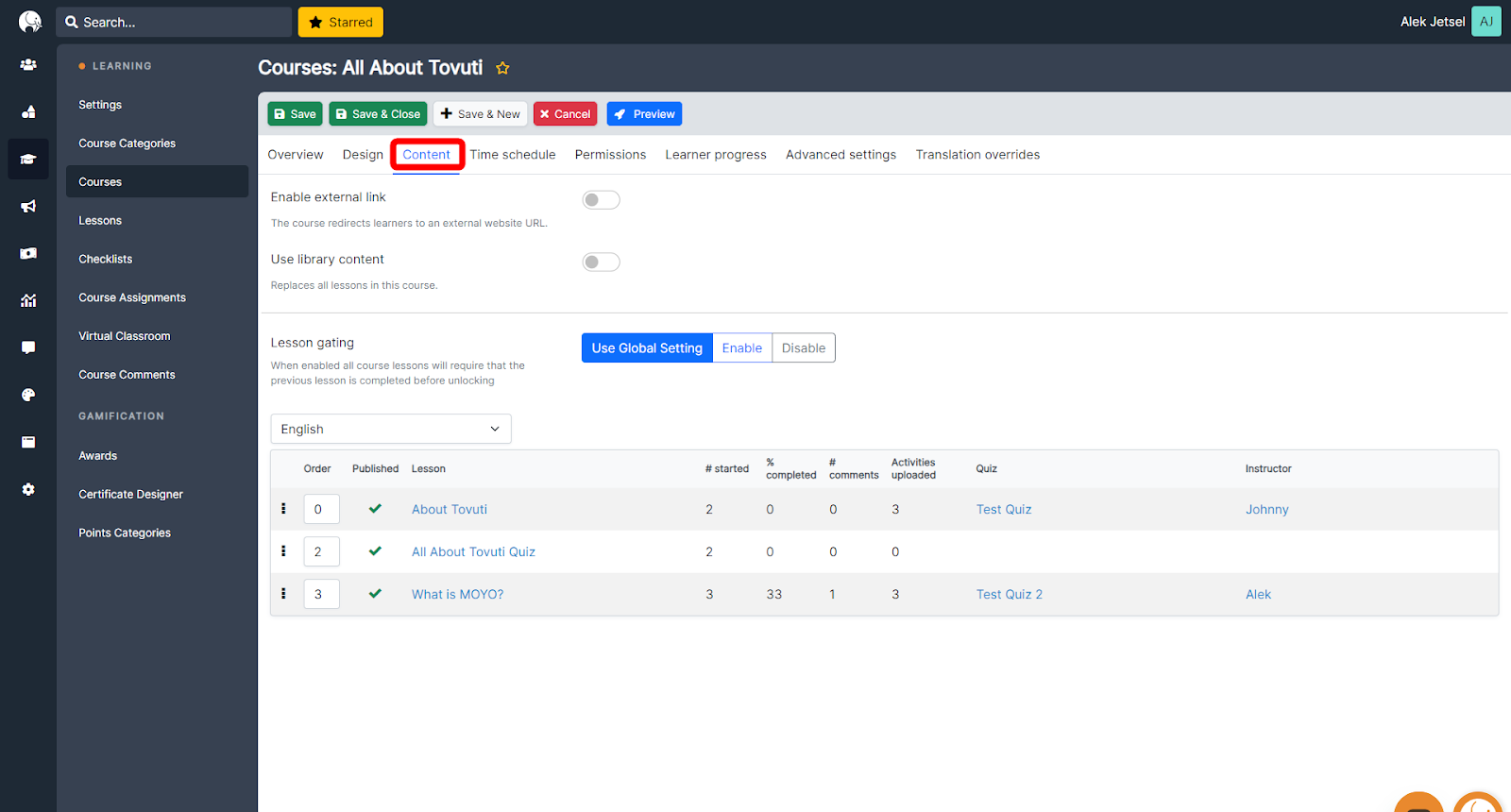 Manually change the lesson order shown to learners by dragging the Lesson to the desired position or typing the order number. Admins must click Save to lock in any edits to the lesson order.