Click New within Interactive Content (Content Creation) > Select Find the Hotspot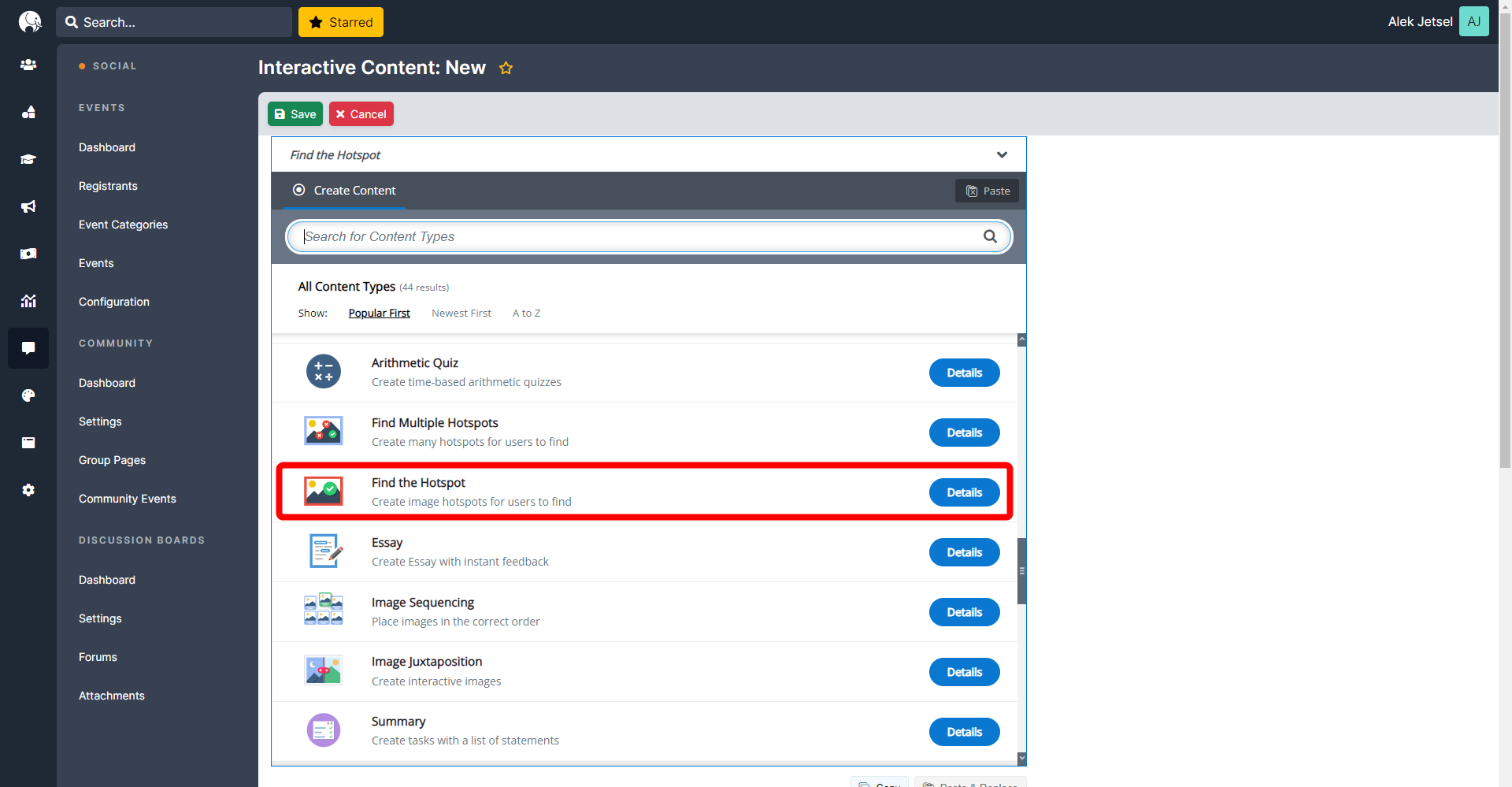 Give this task a Title. In Step 1 - Background image, add the background image. 
In Step 2 - Hotspots, add hotspots (circles or squares). Type feedback for each hotspot when clicked. Designate which hotspots are correct.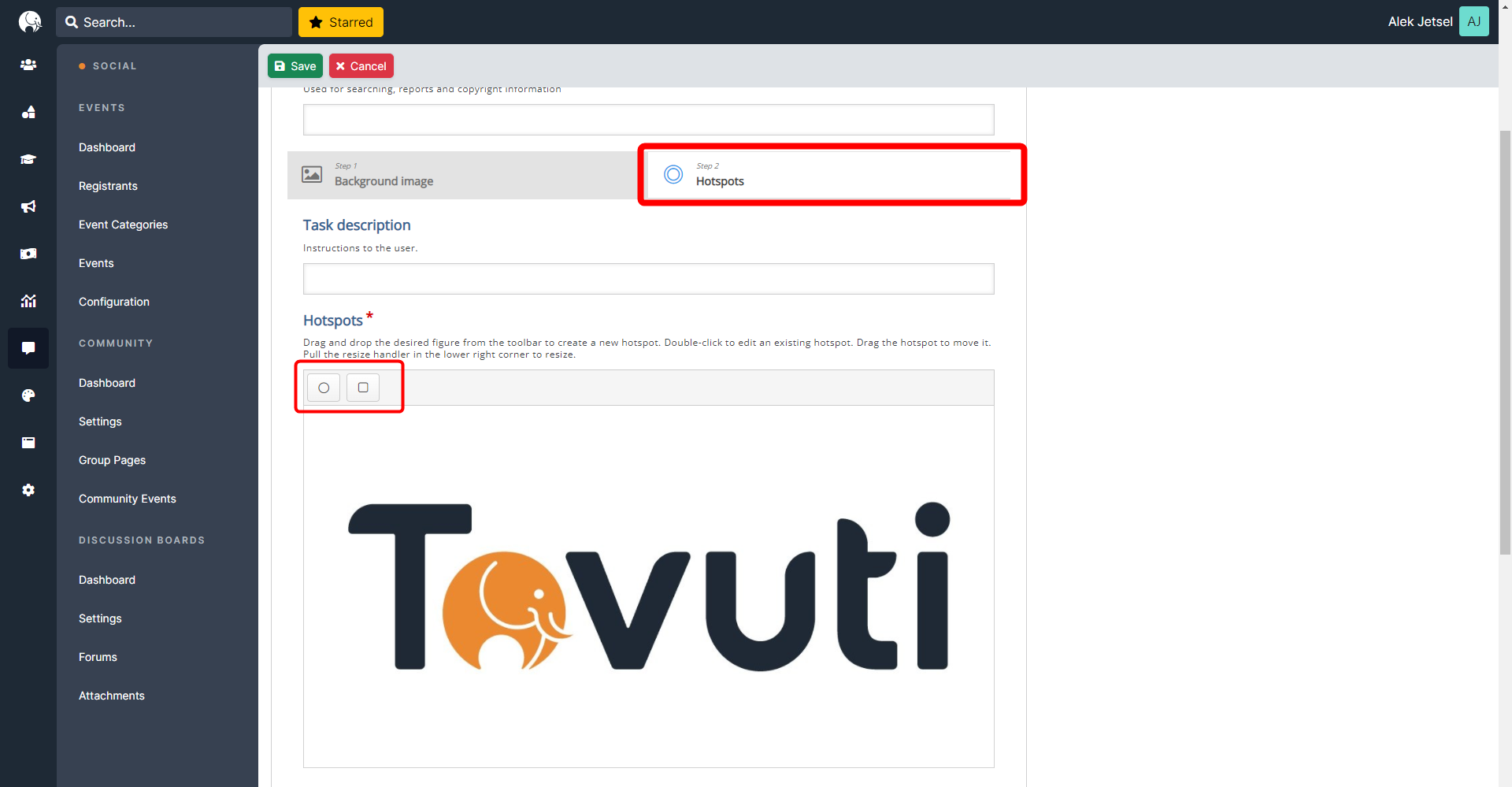 Click Save.