Click New within Interactive Content (Content Creation) > Select Timeline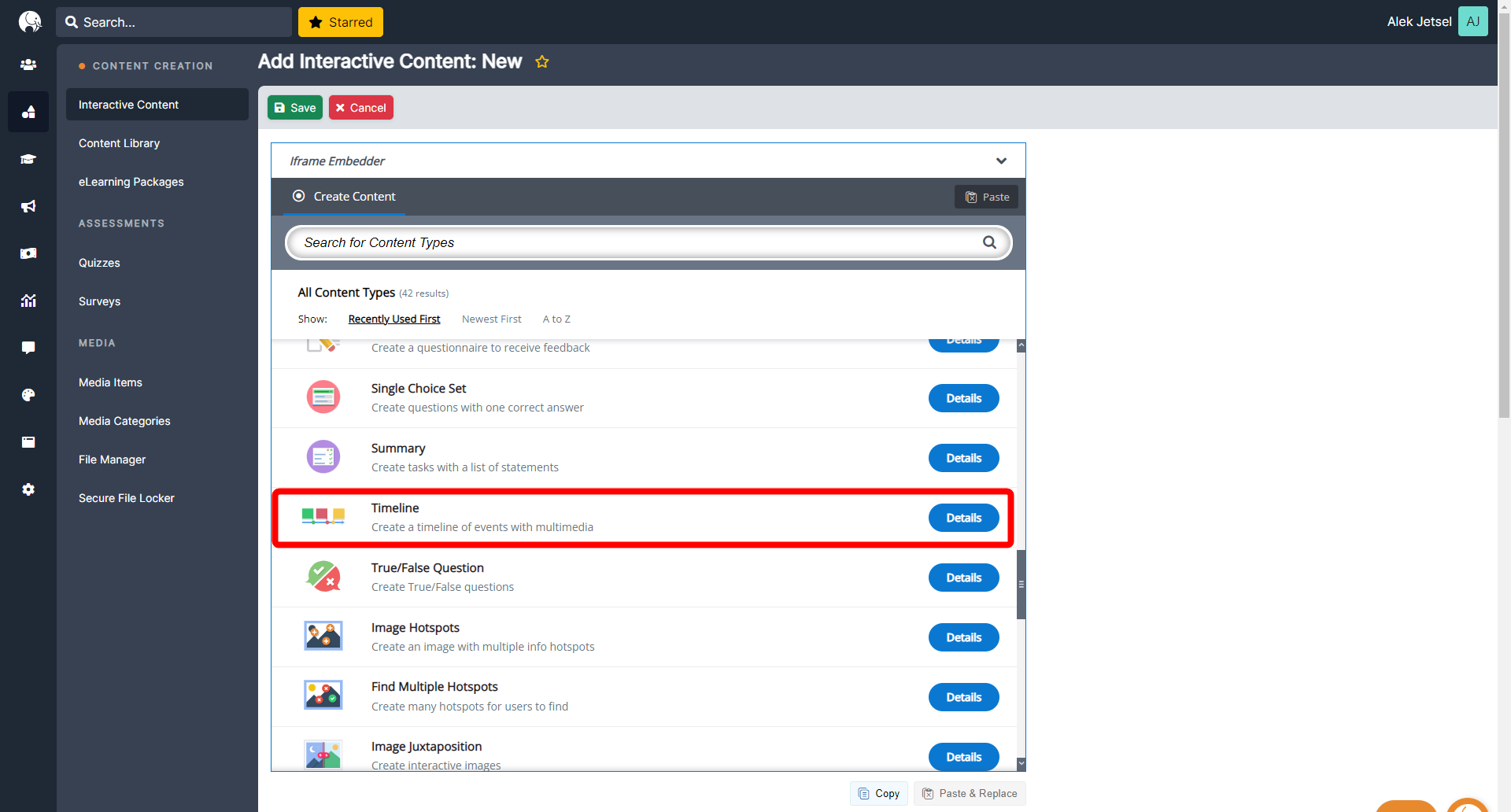 Give this Timeline a Title. Within the timeline, provide a Header, Body Text, Default zoom level, Background image, and height.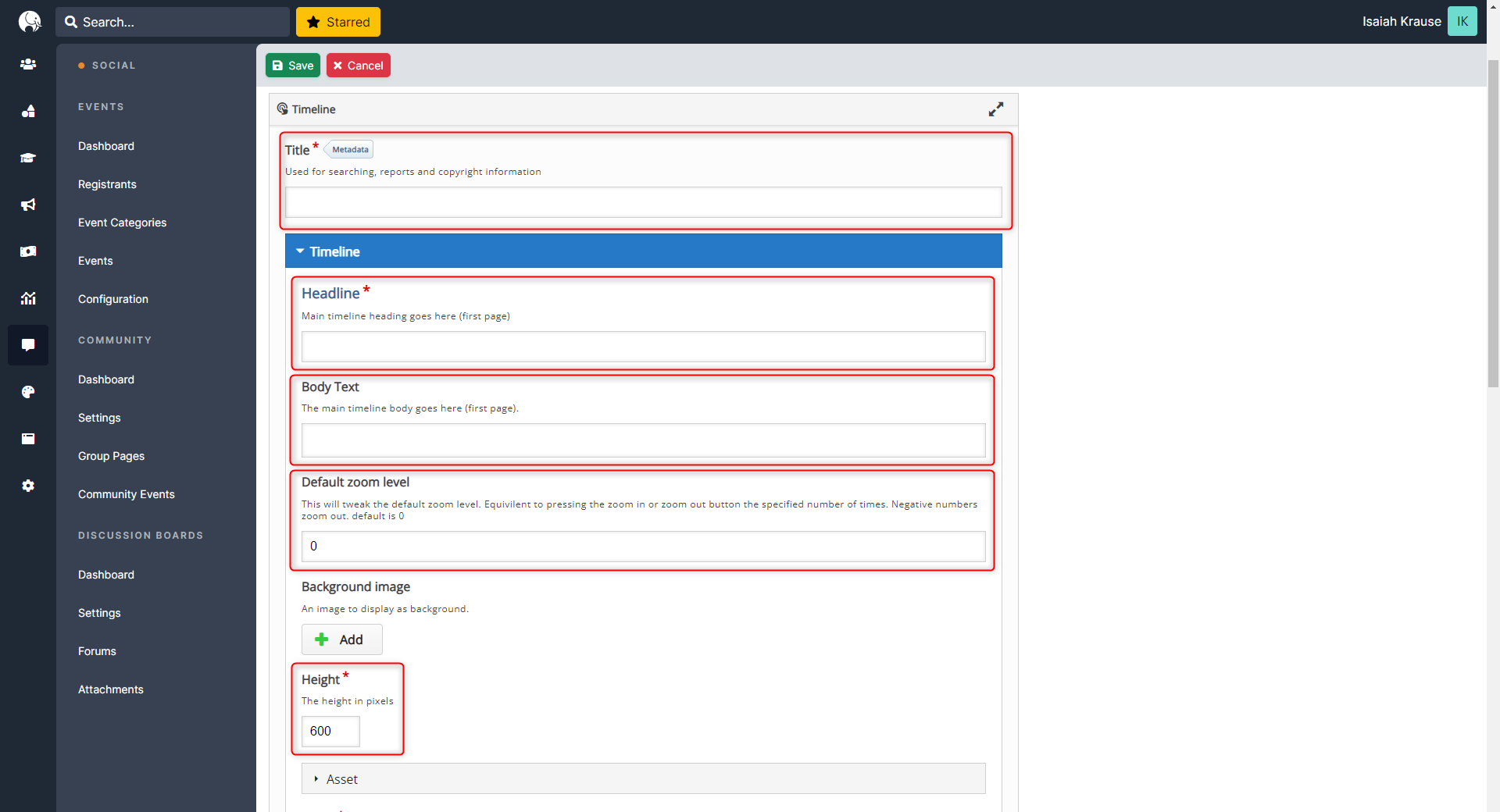 In Dates, specify the start and end date for the item. Provide body text and tags for this item. Add as many items as necessary.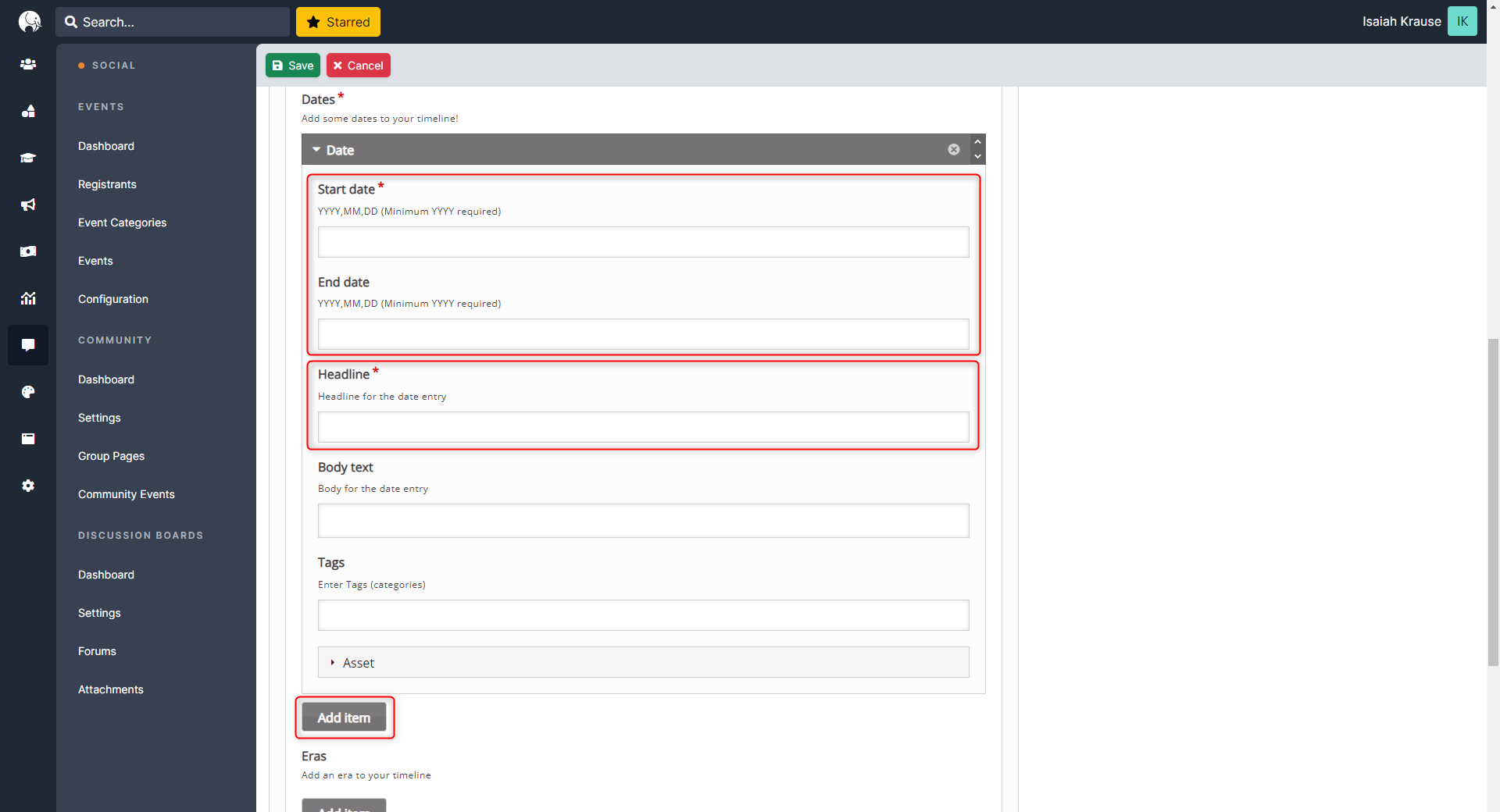 If applicable, add Eras to this timeline.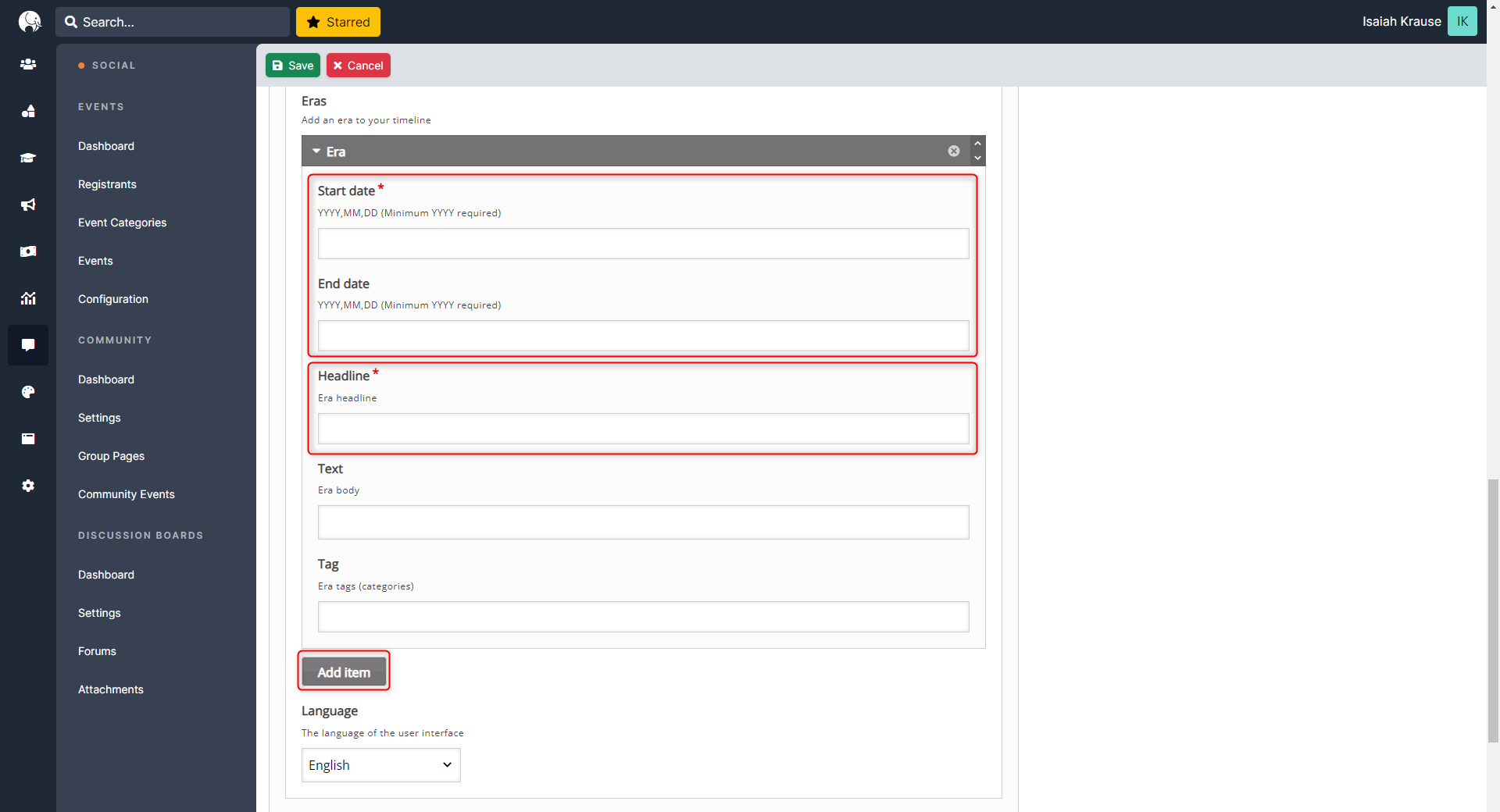 Click Save.