Click "New" within Interactive Content (Content Creation) > Select Image Slider
Give this content a Title.
Under Image, begin by giving the first image a Title and uploading the Image. Give this image an Alternative text, and a Hover text.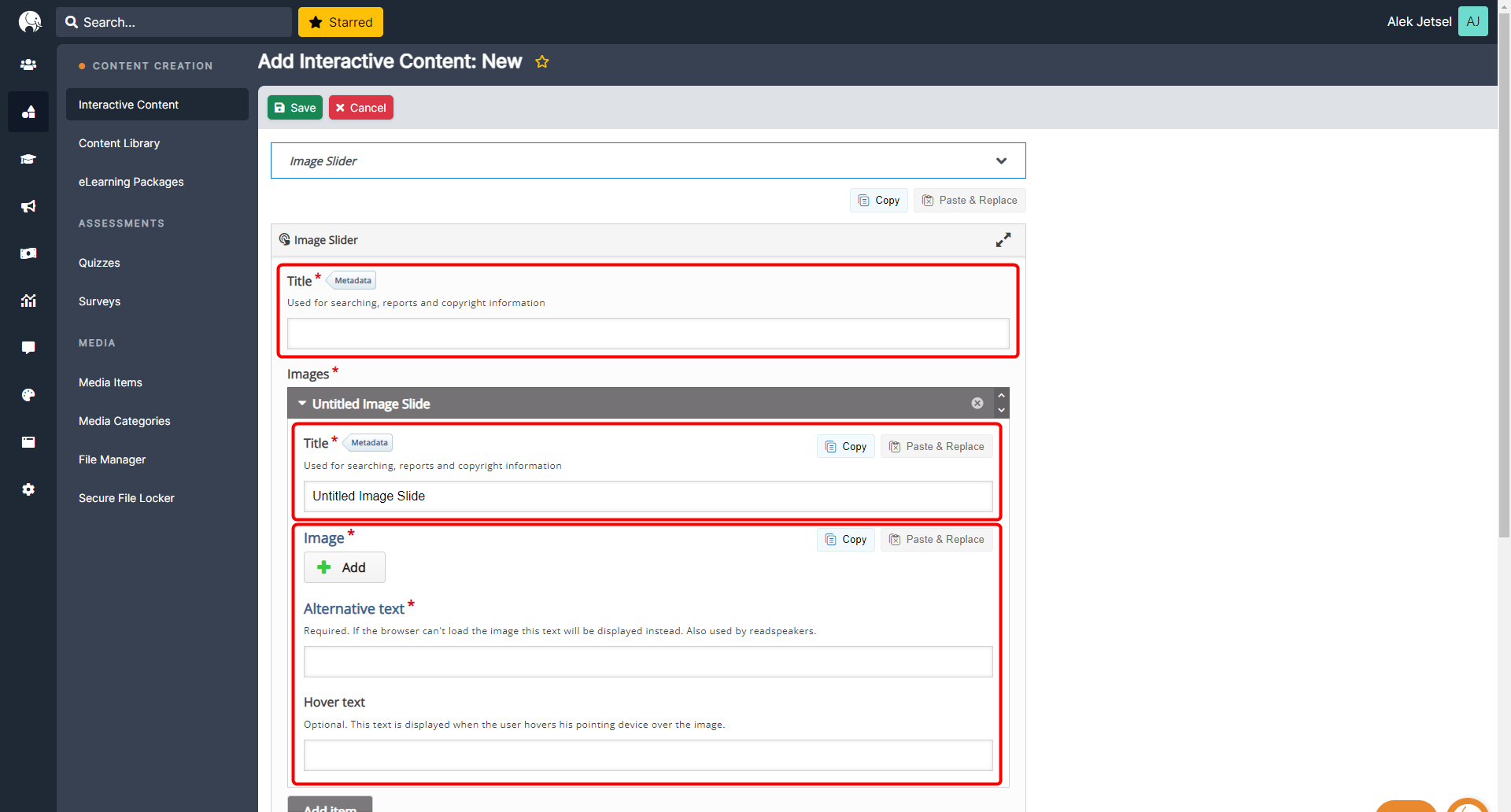 Click Add Item and repeat the process for as many images as you want to upload. 
Select an Aspect ratio.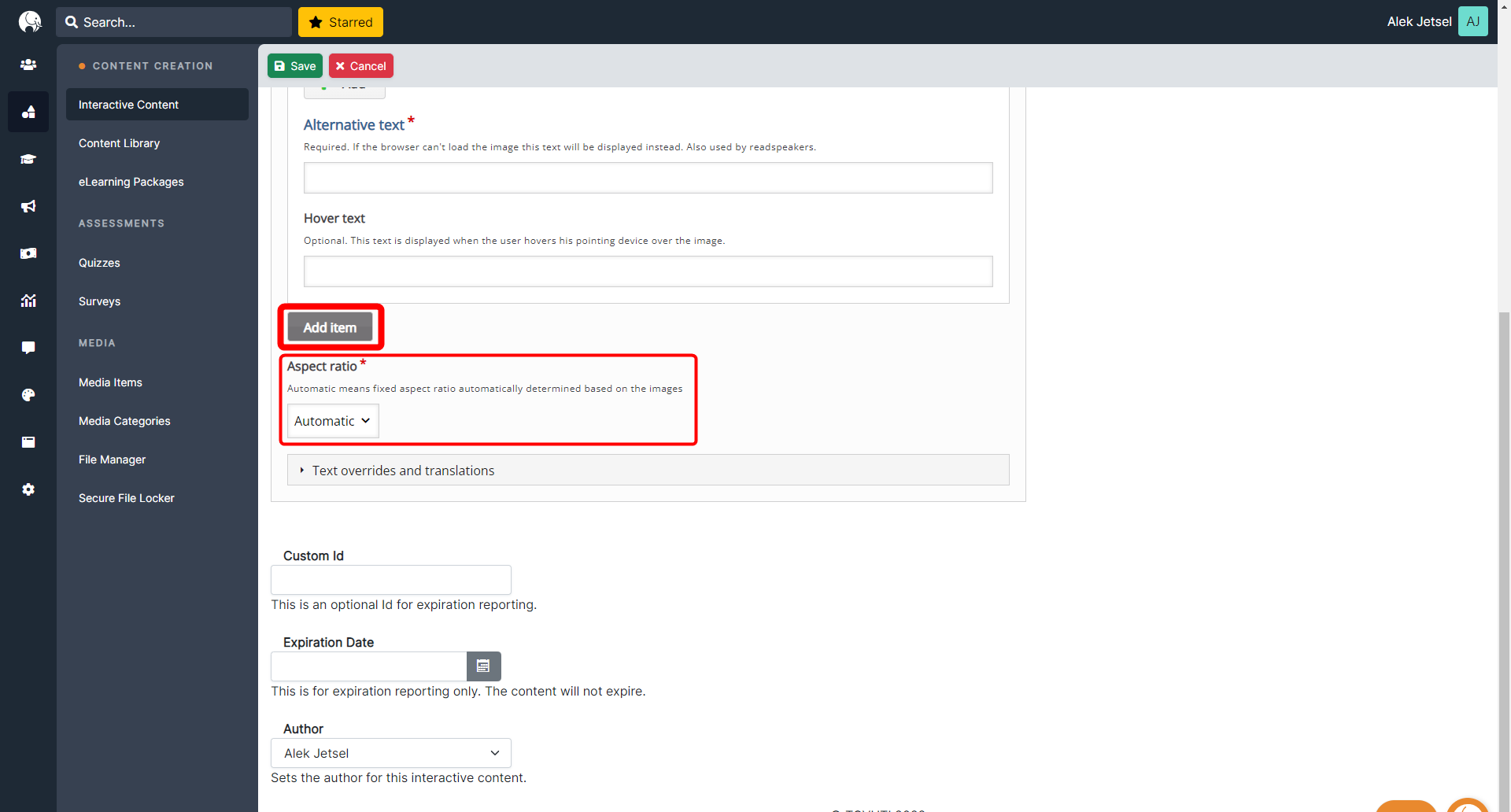 Click Save.