Sharing Awards allows Learners to promote their Tovuti accomplishments to people in their network. Links to Tovuti Badges and Certificates can be added to a resume or social network, like LinkedIn.
Admin Experience
Create an Award as outlined in the Help Center article here.

In the Basic Info tab, the Award page must be enabled.
Learner Experience
Learners access their Awards in their Profile or Transcript of the User Portal.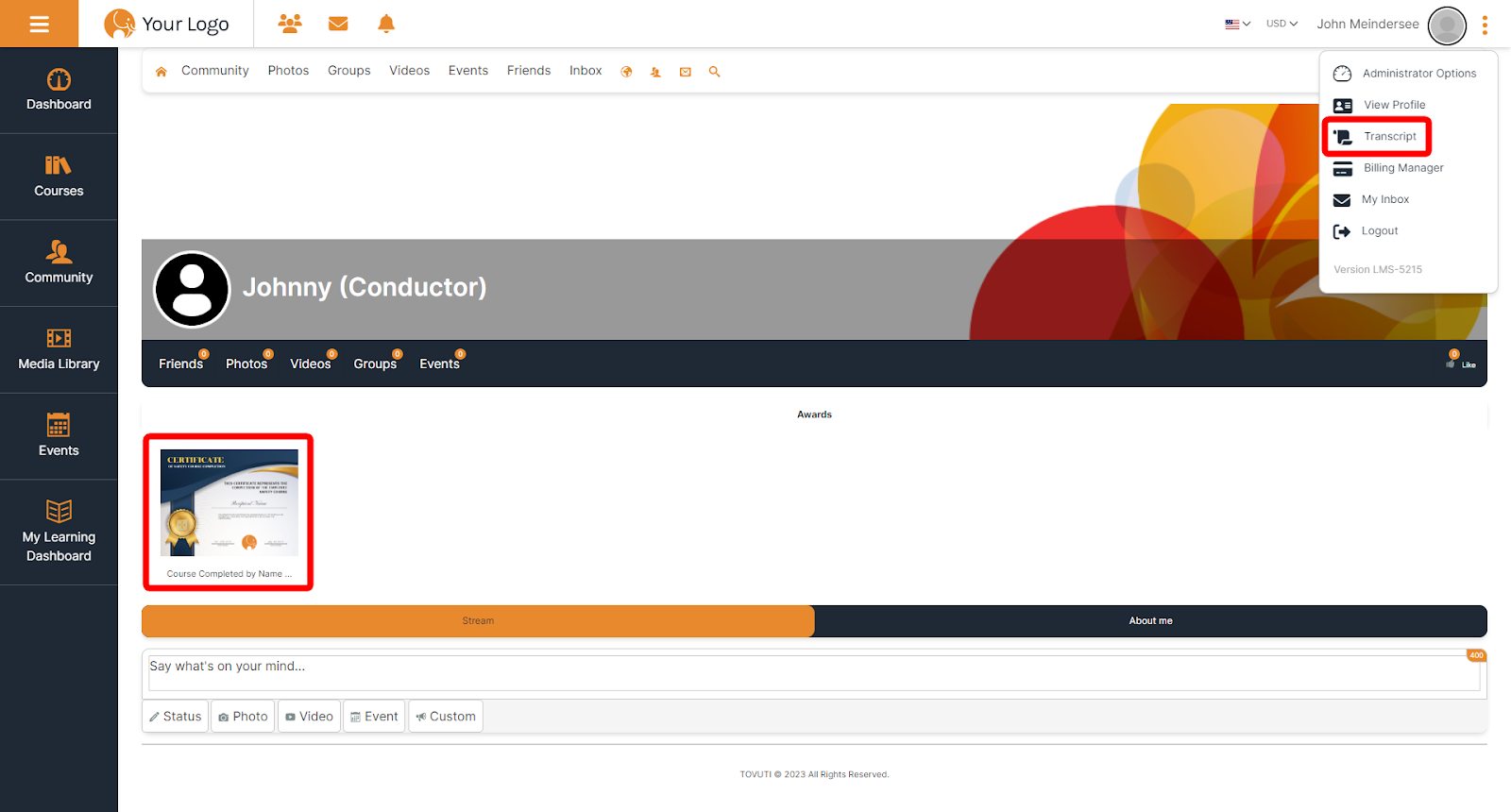 The Transcript button in the User Dropdown is enabled through User Menu tab of User Portals.
Click the shareable award to open it in a new tab.
On the Share Page, click Public Link to copy the Share Page URL to the clipboard and click Download Certificate to download an image file as a .png.
Certificate:
Badge: