After a Learner has purchased a Course, Admins may need to initiate a refund on the Learner's behalf from the Admin Portal. Admins may then select if learner access is retained or revoked.

Go to People > click User Manager > select the User that has purchased a Course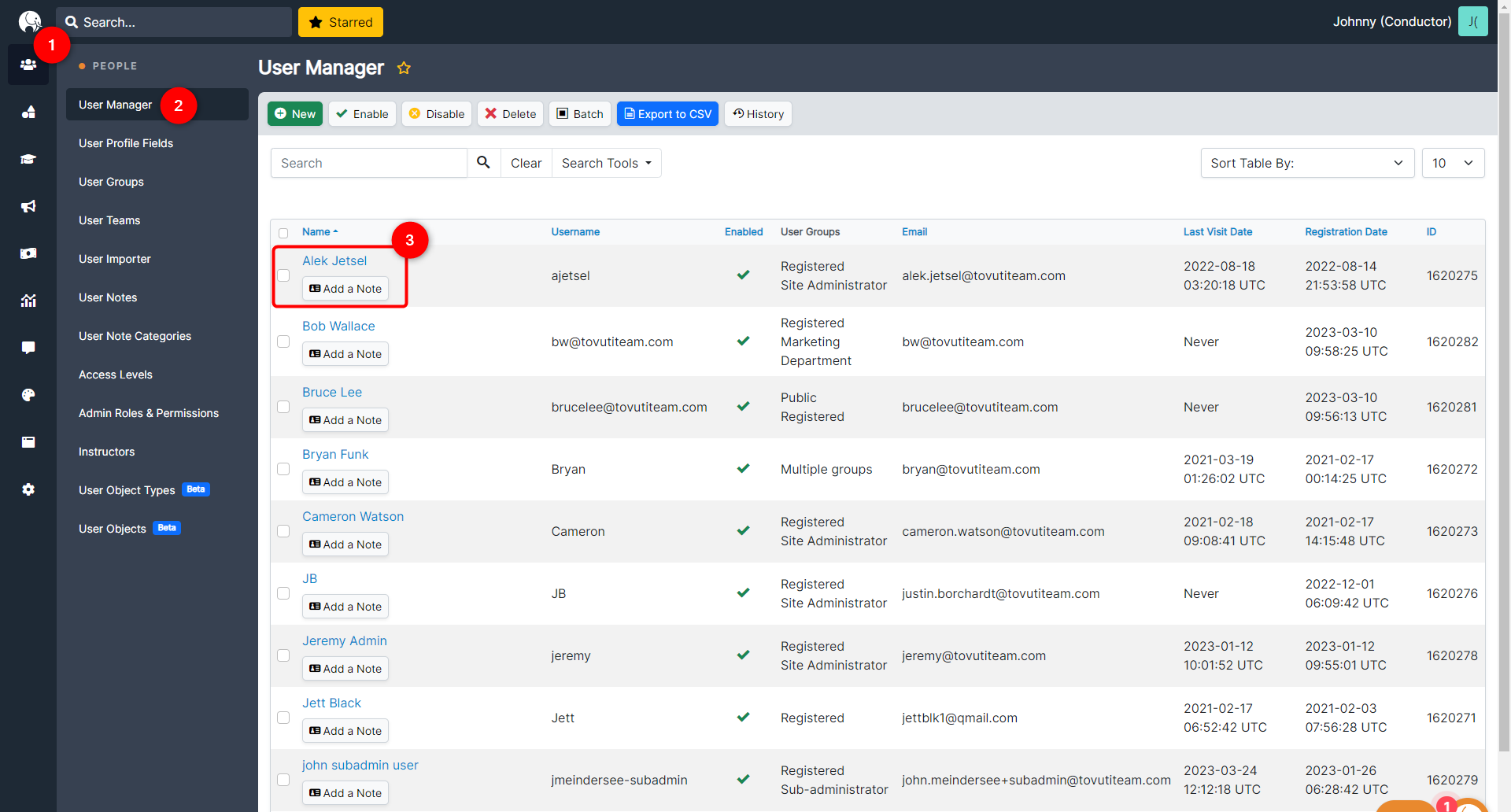 User Manager > Courses tab
Go to the Courses tab.
In the row of the appropriate Course, click Refund.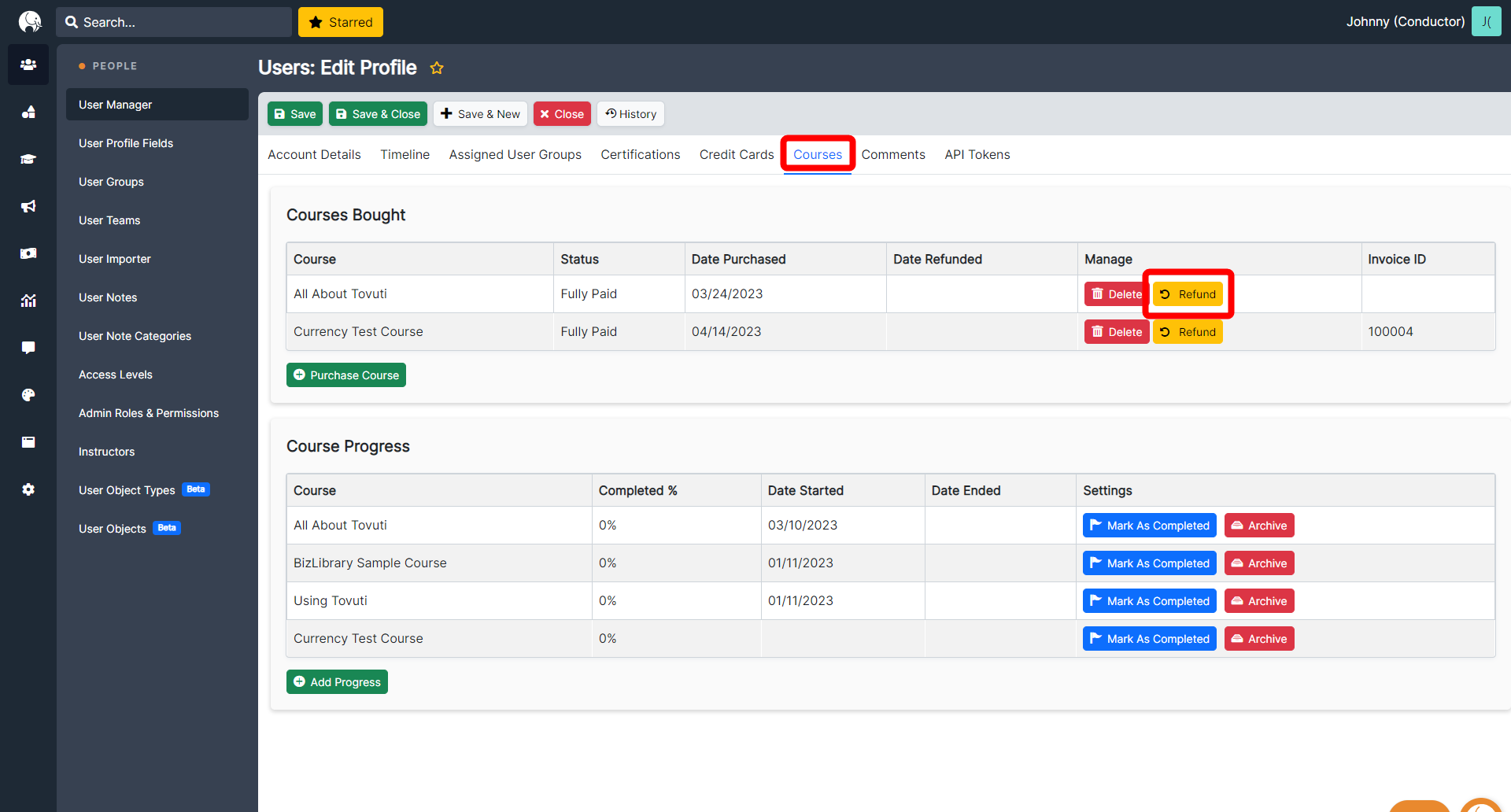 Select if the User Retains Access to the Course or Revoke Access.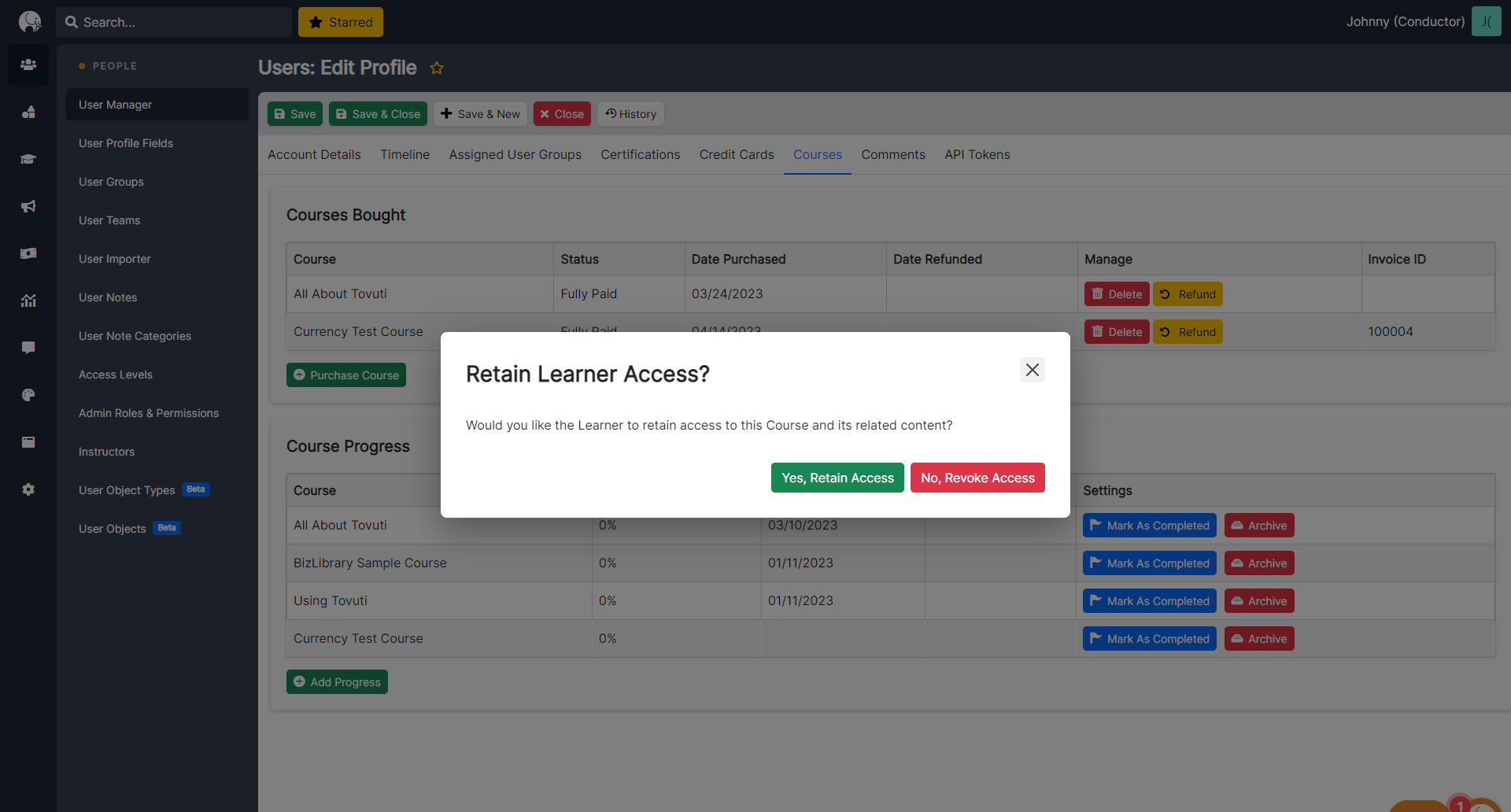 After processing a refund, the Transaction status is updated to Refunded in the Sales Dashboard and Transaction Reports.
User Manager > Timeline tab
Courses may also be refunded in the Timeline tab of the User Manager.
Navigate the Timeline and click on a Course Purchase > under Admin Actions, provide an optional Reason for action > click Refund Transaction.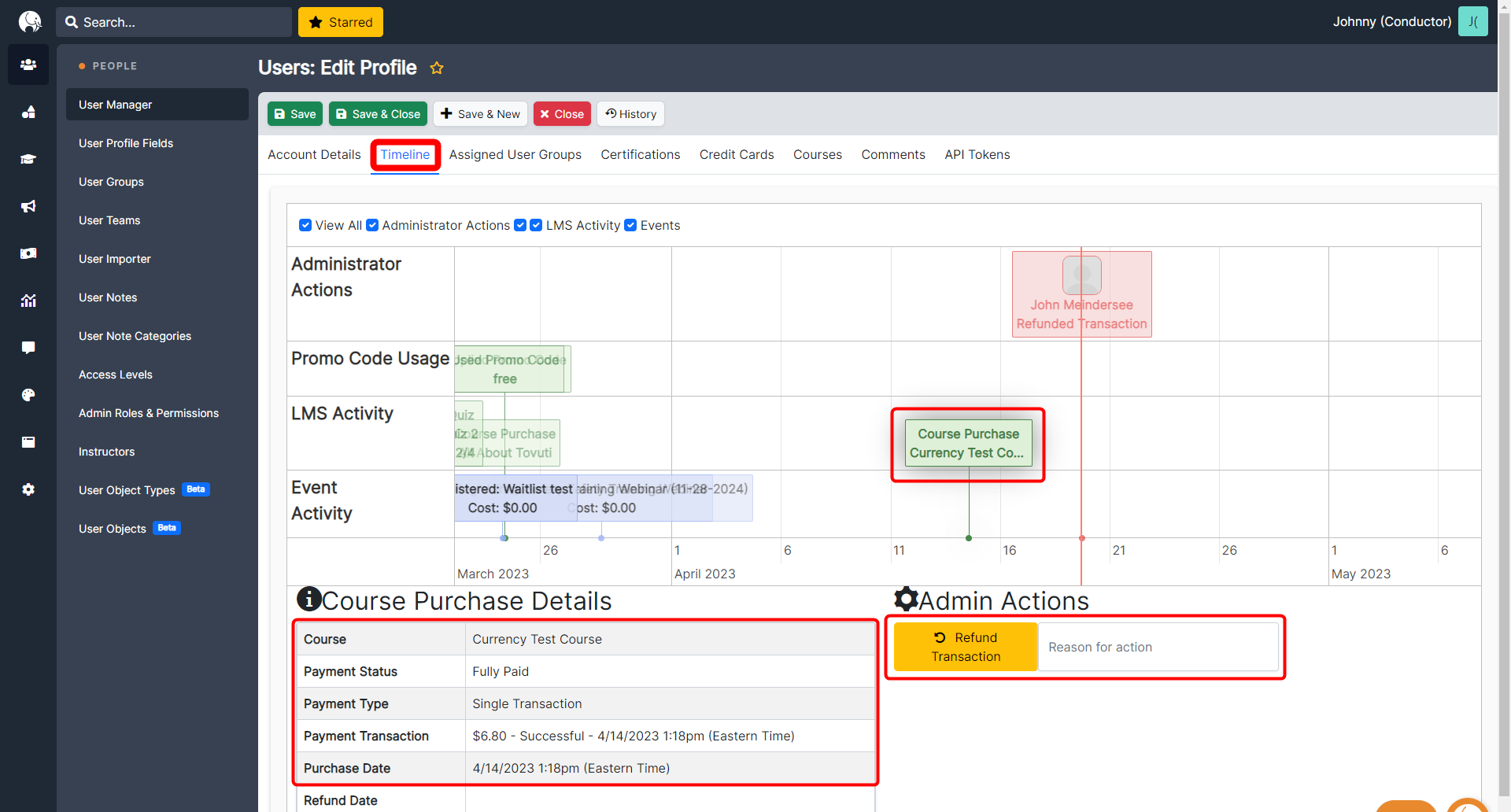 Course Purchase Details include the course, payment type, date, etc.