Many Administrators want to stay up to date on student progress through Lessons. While some activities in a lesson are graded and archived automatically, others may need approval by an Admin. For these activities, a notification to the Admin can be created that is triggered when the User completes the activity.
Go to Learning > Click Lessons > Select the Lesson where the activity is located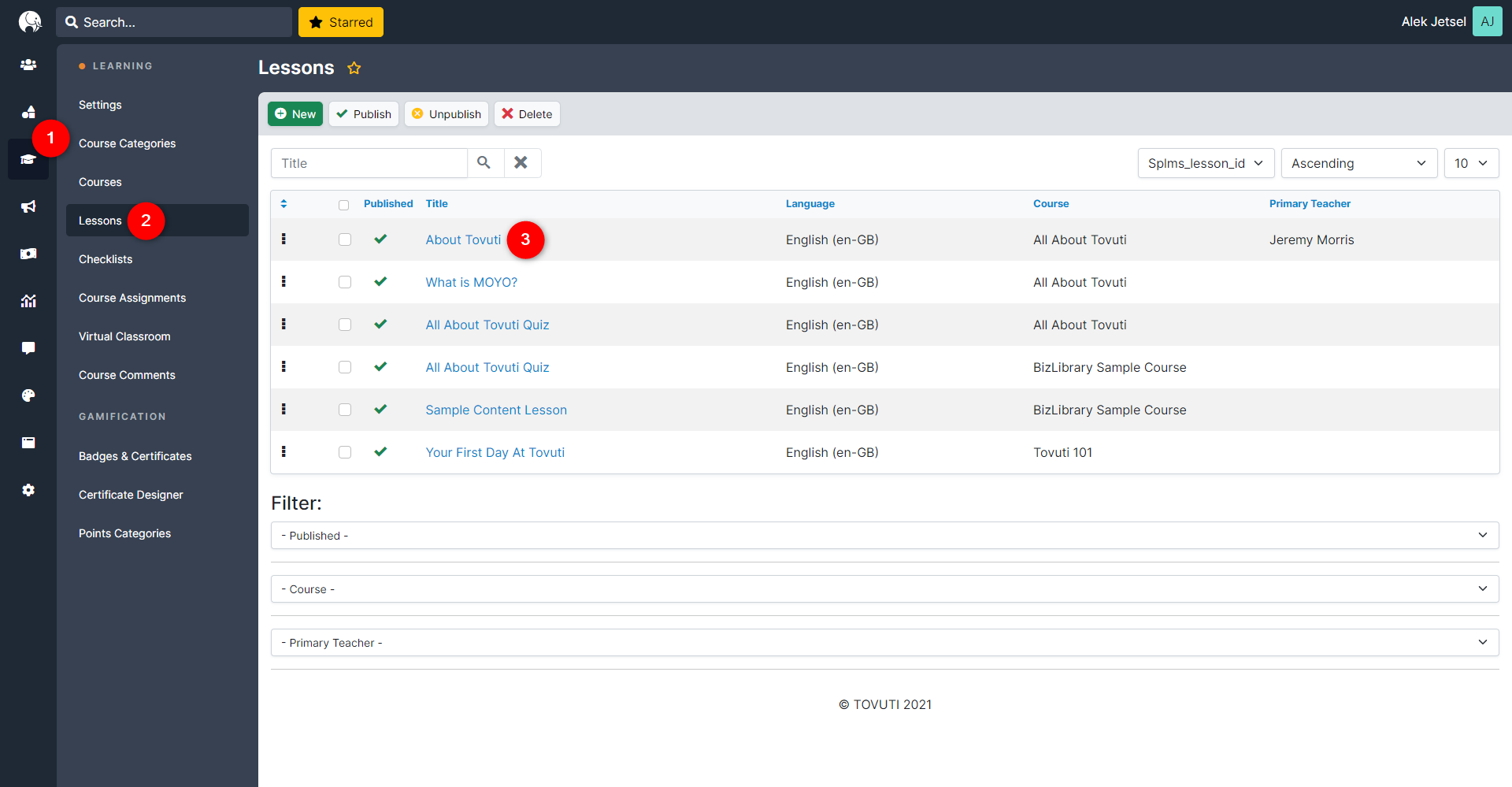 Click the Content and Activities tab.
Select "Yes" in Send Approval Notification.
Next, choose the Admin to be notified by email in the selector that appears.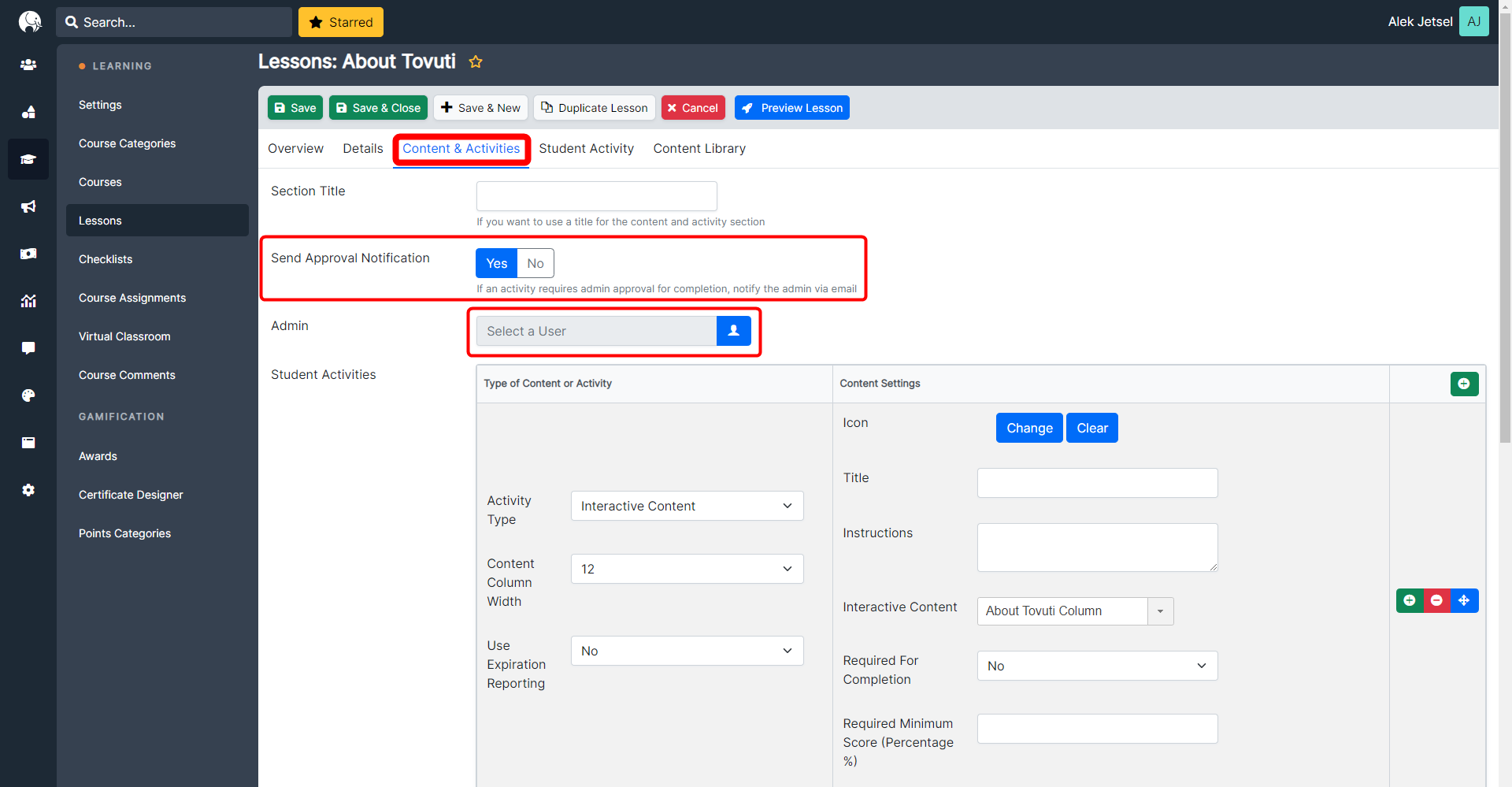 The activity types from PowerPoint Presentation to Custom Embed do not require Admin approval and therefore do not have the option for Admin Notifications.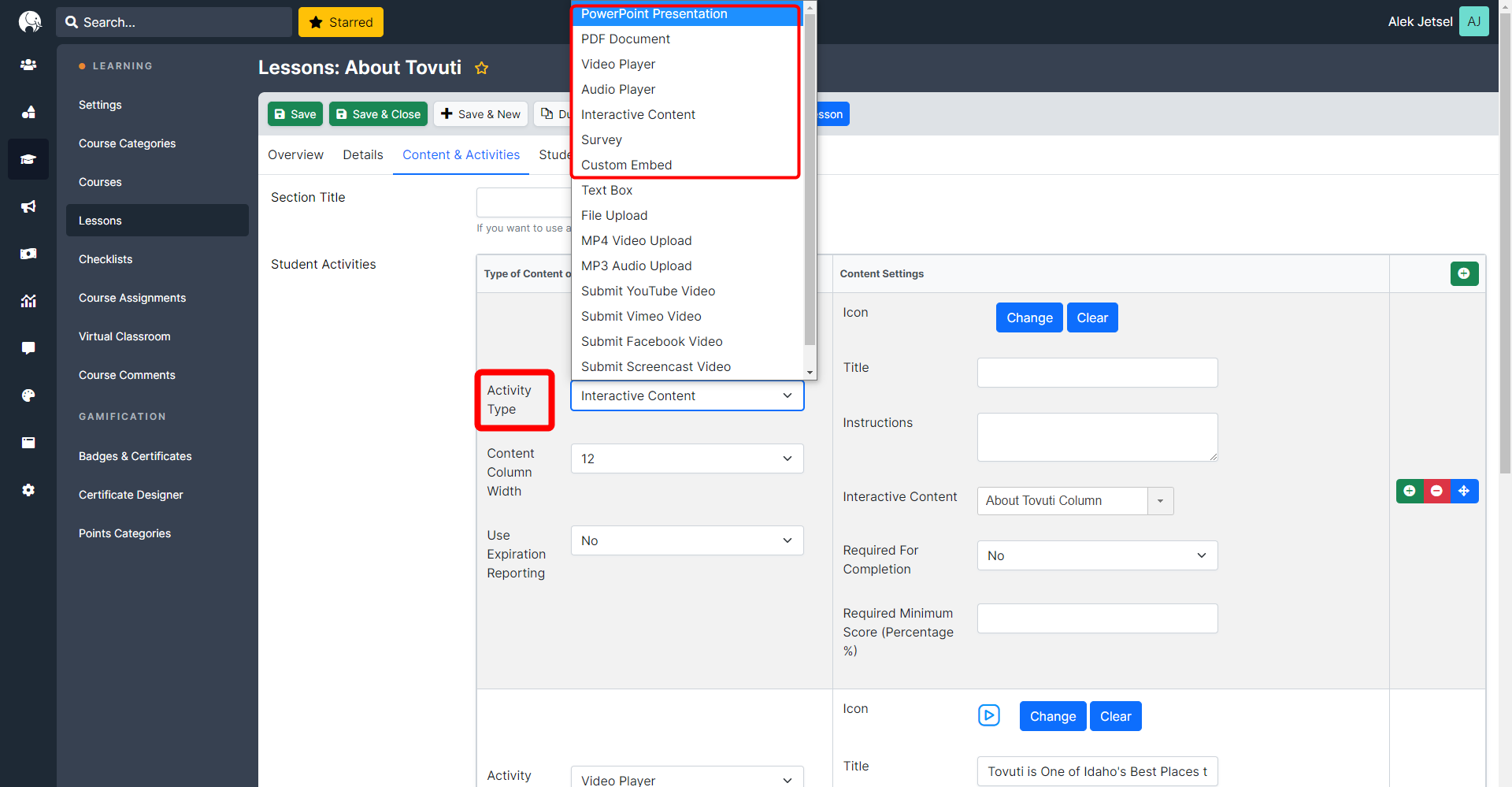 If Text Box through Submit External Link is selected a new field Requires Admin Approval for Completion appears.
Select "Yes" to enable an Admin Notification when this activity is completed.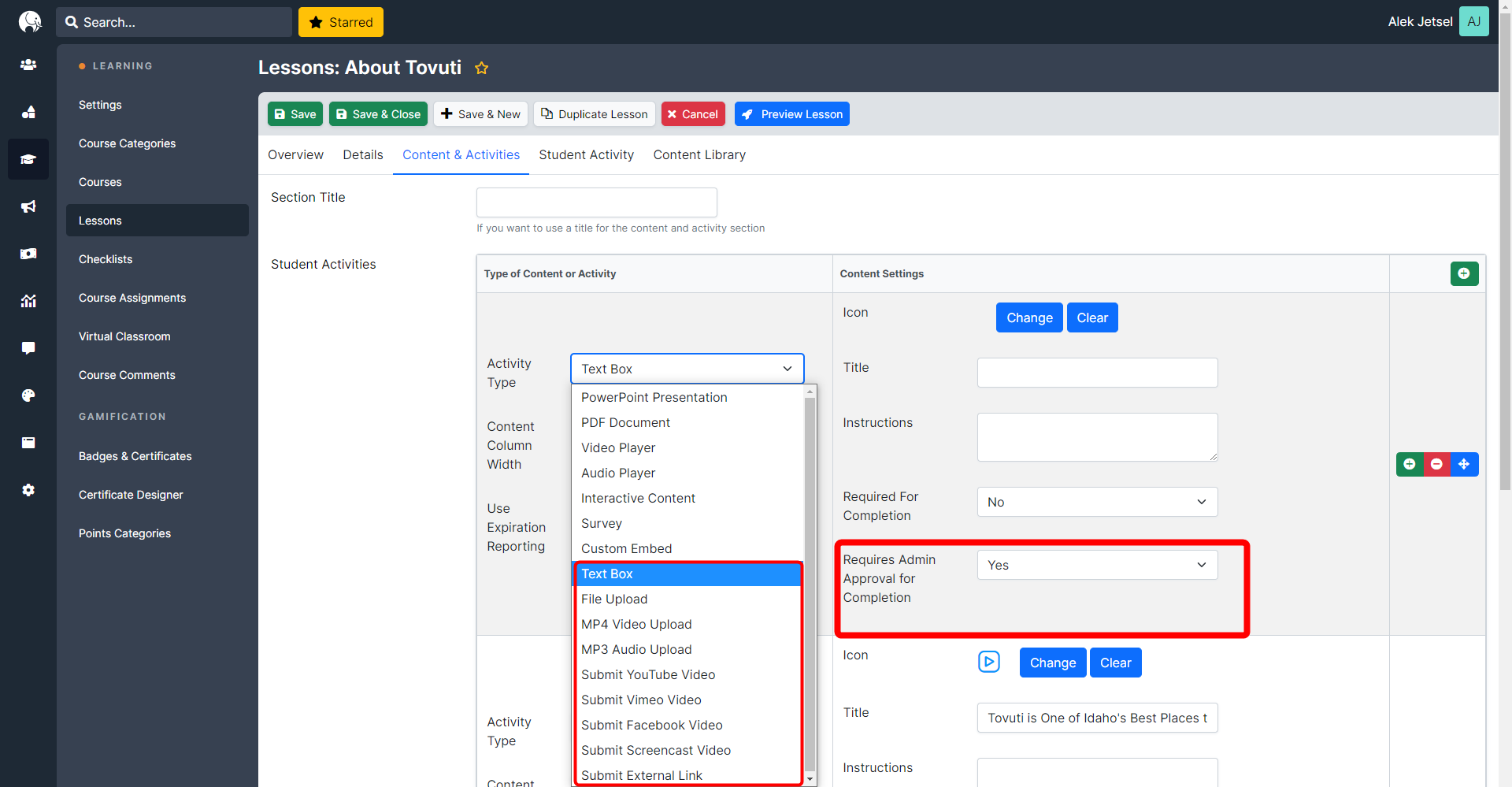 Click Save.