Including additional files in a Lesson adds variety and provides resources to Learners that help users retain important concepts.

Lesson Files differ from eLearning Packages, which are added to Lessons in the Content Library tab. Lesson Files are shown in the User Portal on the Lesson Page.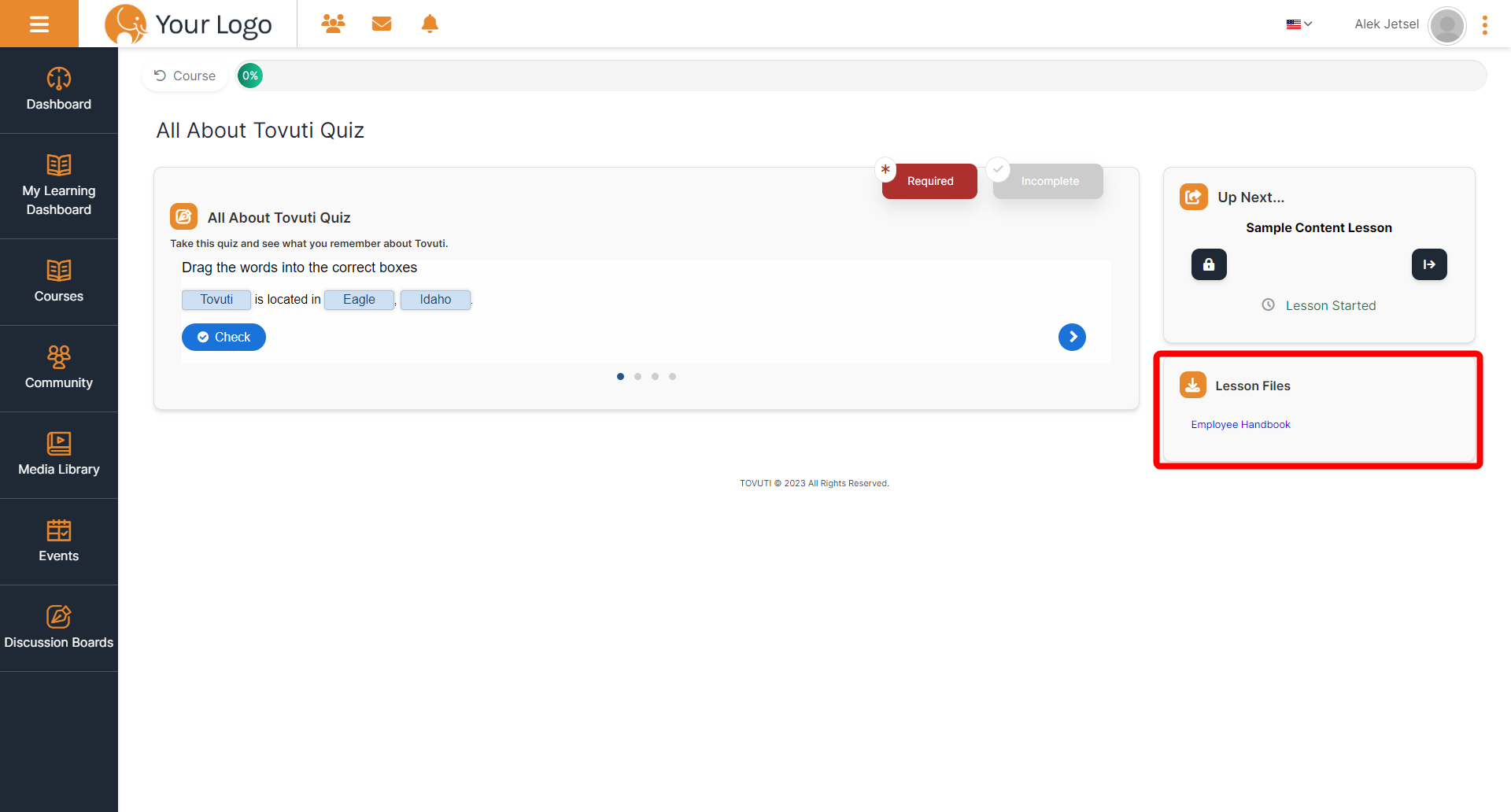 Add Lesson Files
Go to Learning > click Lessons > select an existing Lesson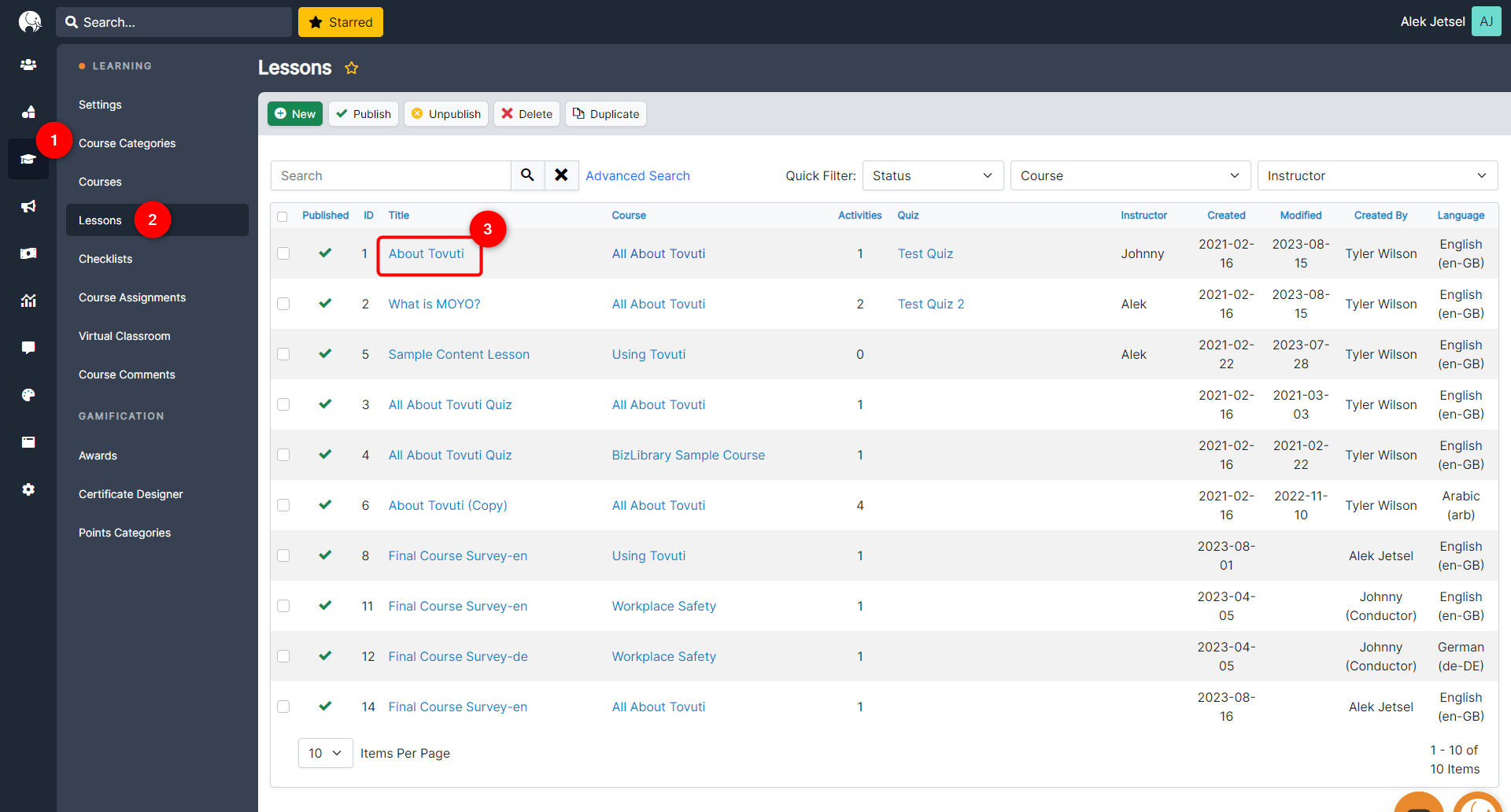 Go to the Details tab, scroll to the bottom of the screen, click Select, and then click the green + icon to add files to the Lesson.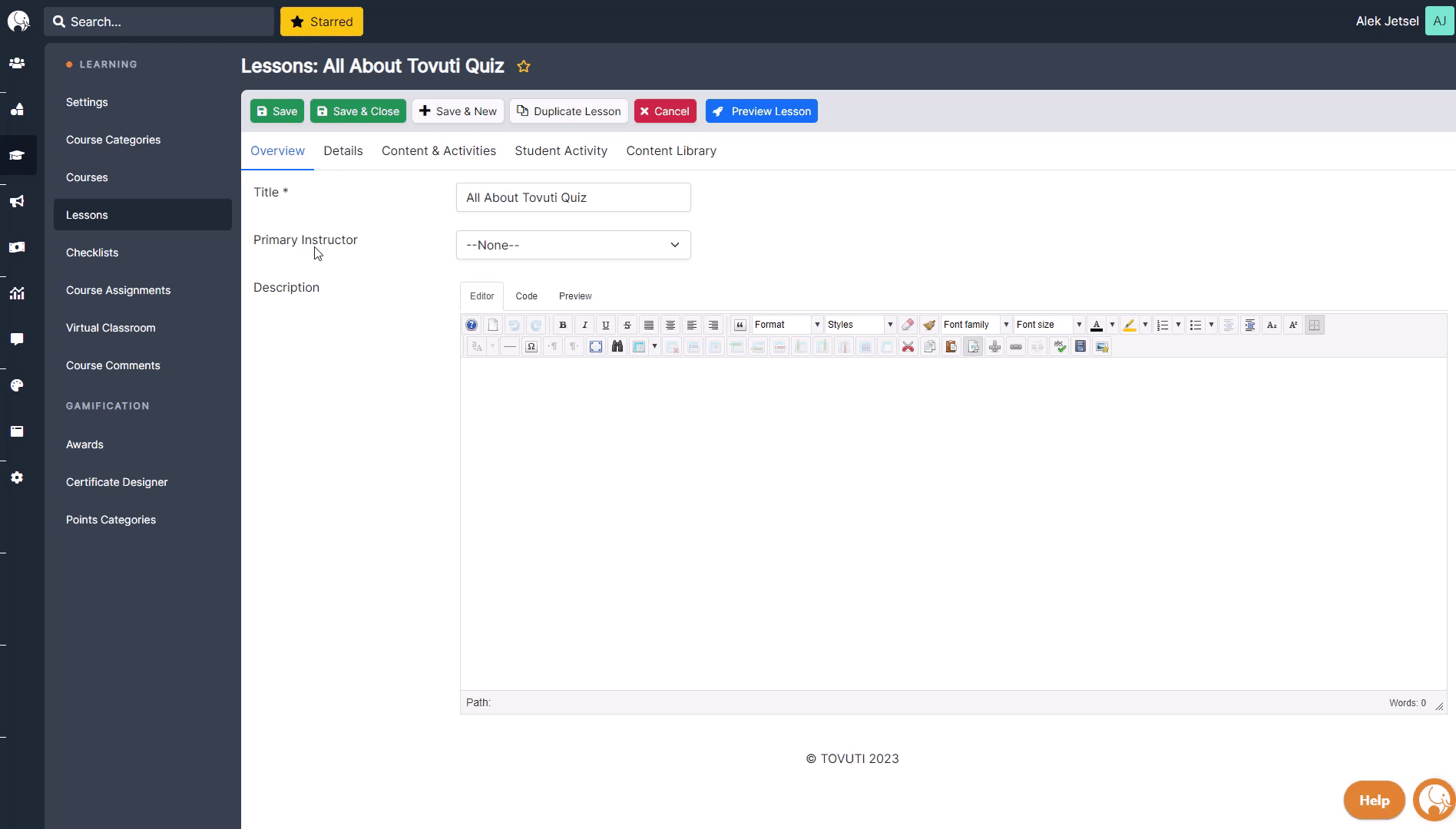 Give the file a Title and click Select to choose a file from the File Manager.
In the Action field, select if the file Downloads in the browser or Opens in a New Tab to view.

Click Save to add those files to the Lesson.