Allowing Learners to resubmit an activity gives them the chance to correct any mistakes and update their answers. This feature is optional and defaults as OFF.
Enable Lesson Activity Resubmissions
Go to Learning > click Lessons > click New or select a previously-created Lesson
Go to the Content and Activities tab. Click the green "+" button and select a new activity.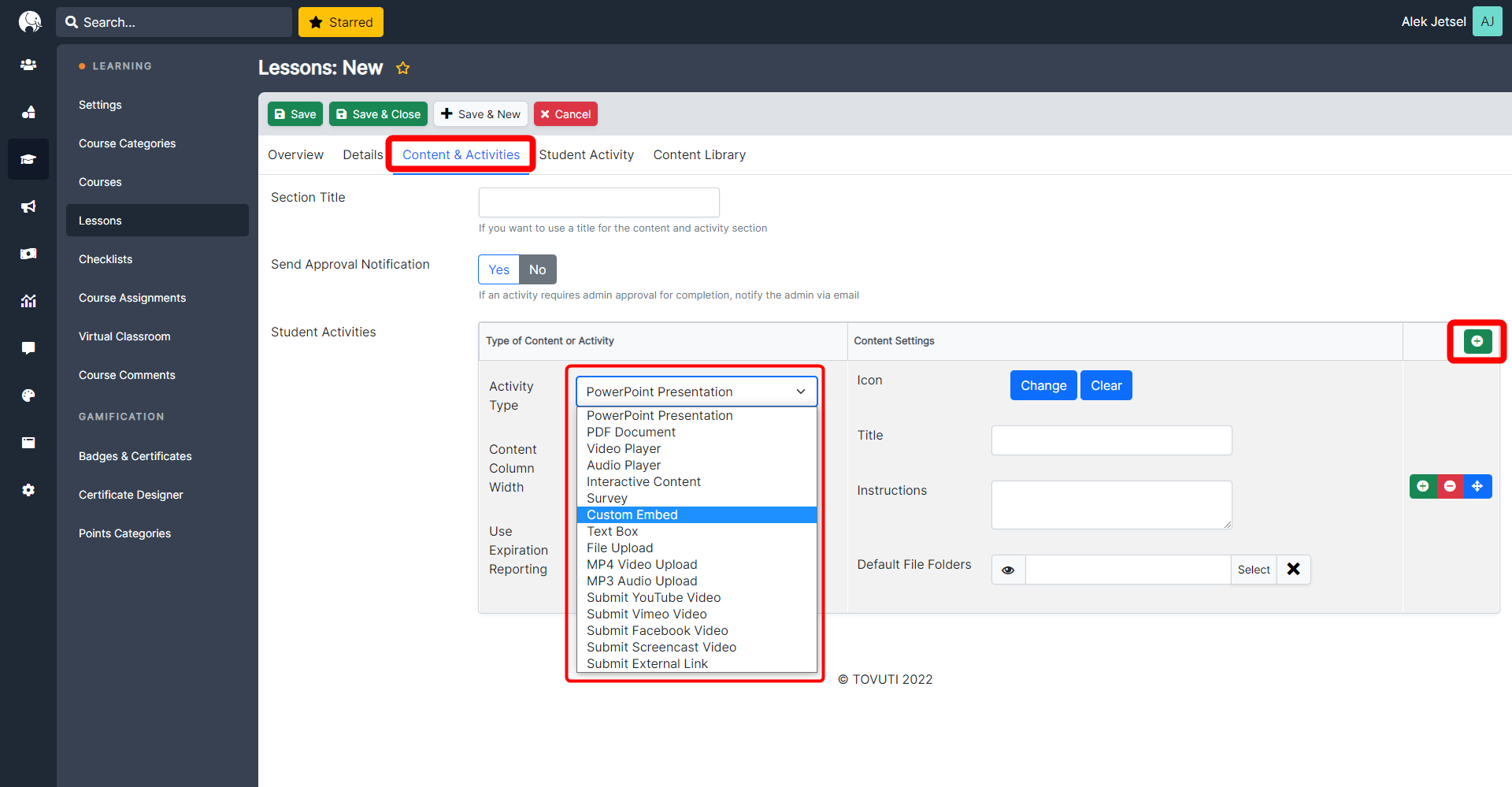 The following Activity Types can be enabled to accept resubmissions:
Custom Embed

Text Box

E-Signature

File Upload

MP4 Video Upload

MP3 Audio Upload

Submit YouTube Video

Submit Vimeo Video

Submit Facebook Video

Submit Screencast Video

Submit External Link
When one of the above Activity Types is selected, the Allow Resubmissions field appears. Toggle "Yes" for this field to enable Resubmissions. Note that resubmitting archives the previous submission.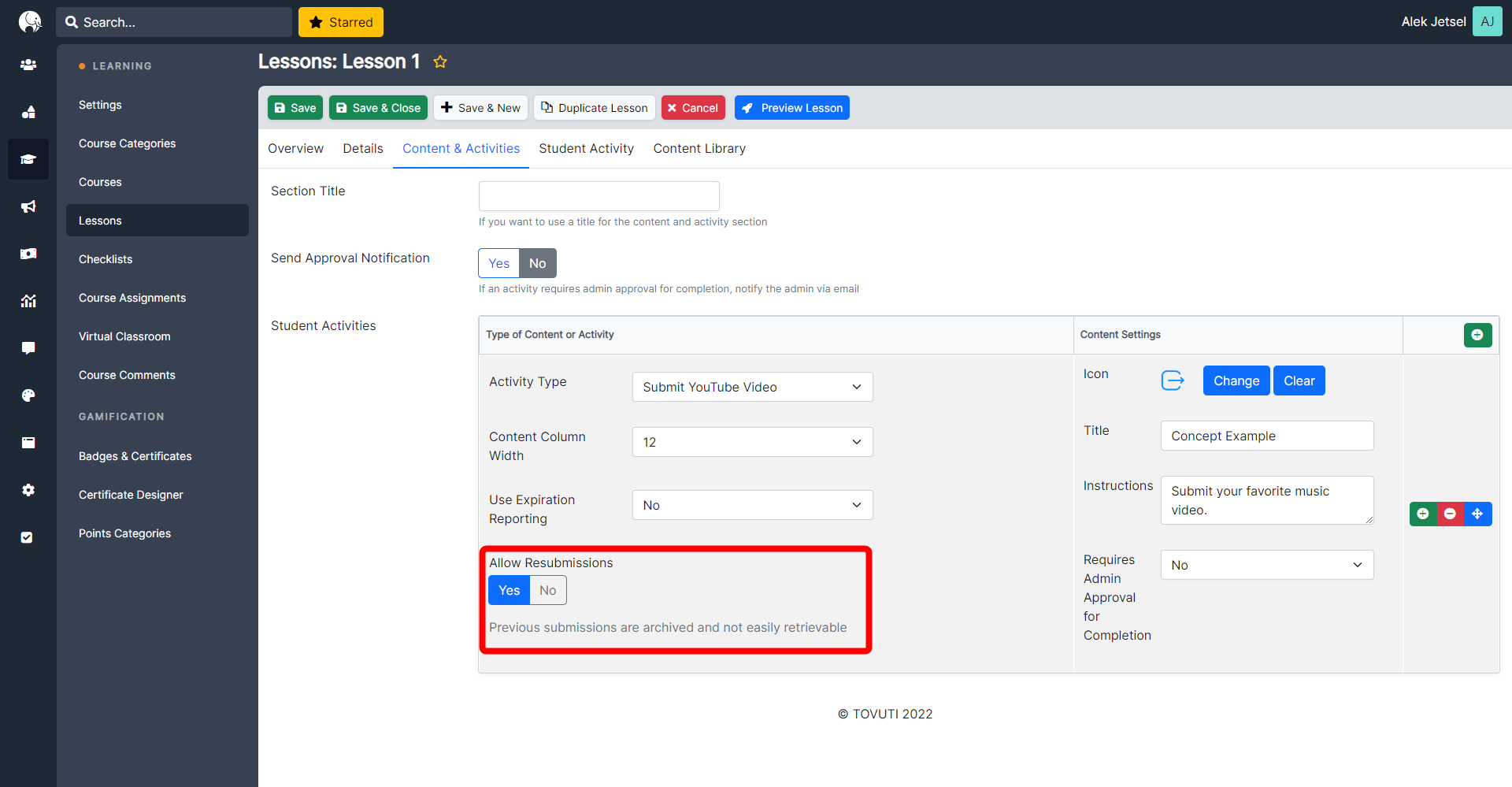 Click Save.
Resubmit a Lesson Activity (Learner View)
Go to the Learner Portal > navigate to the Lesson where the resubmit-enabled activity is located
The Learner includes the required link, upload, or item and clicks Submit.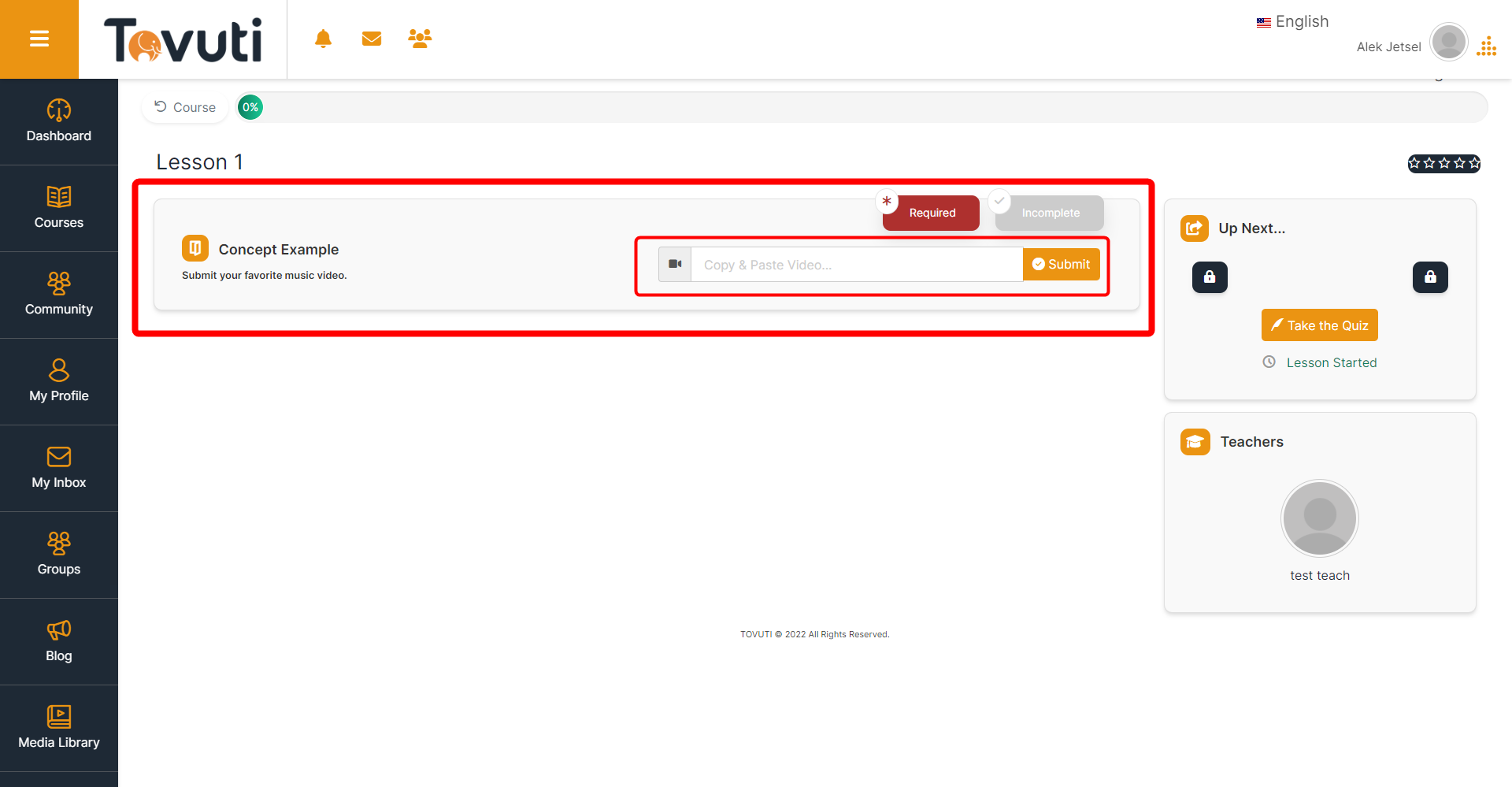 An upload confirmation is shown.
To resubmit, the Learner clicks Try Again and the previous submission is archived. Please contact a Tovuti Solutions Architect to access archived submissions.