Both Courses and Lessons may be duplicated. This feature is most often used when a new course or lesson needs to be created that closely reflects another. Once the course or lesson has been duplicated, it can then be further customized and edited to fit the needs of the new course or lesson.
Duplicate a Course
Go to Learning > click Courses
Check the box of the course(s) to be copied > click Duplicate Course(s) > the new course appear marked as (copy)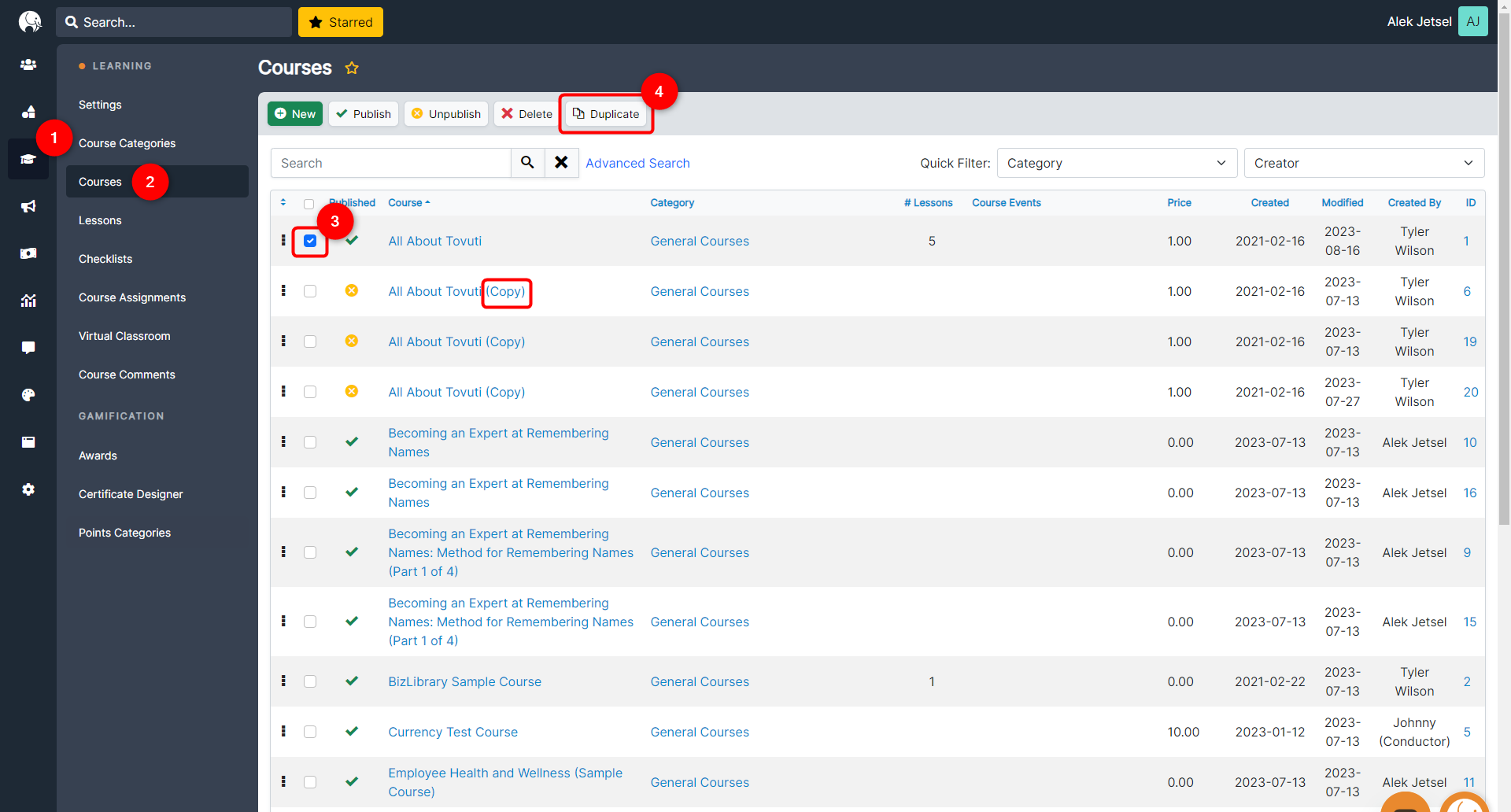 Duplicating a course does NOT also duplicate the lessons contained within
Courses should be considered the "shell" in which lessons and content live. Duplicating the course duplicates the shell.
The details in the tabs Overview, Details, Permissions, and Time Schedule are the only details that are brought over into the new duplicate course.
Administrators need to configure the details within Students, Lesson Overview, Advanced Settings, Content Library, and Multilingual Overrides.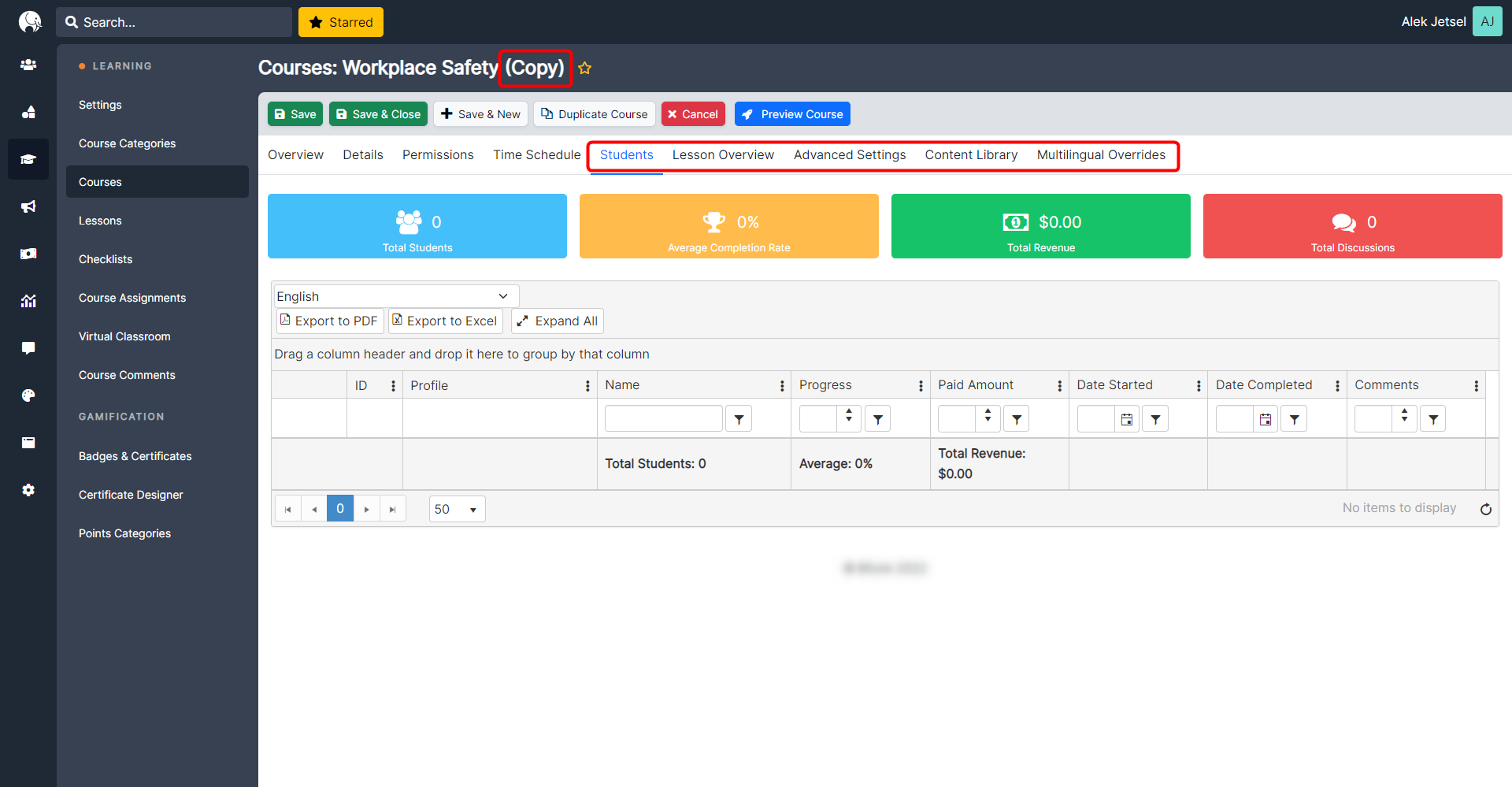 Pay special attention to the Lesson Overview tab as this is where lessons need to be populated into the course.
This tab can be filled with previously created lessons or, if necessary, duplicated lessons. The process for duplicating lessons is as follows:
Duplicate a Lesson
Go to Learning > click Lessons
Check the box of the lesson(s) to be copied > click Duplicate Lesson(s) > the new lesson appears marked as (copy)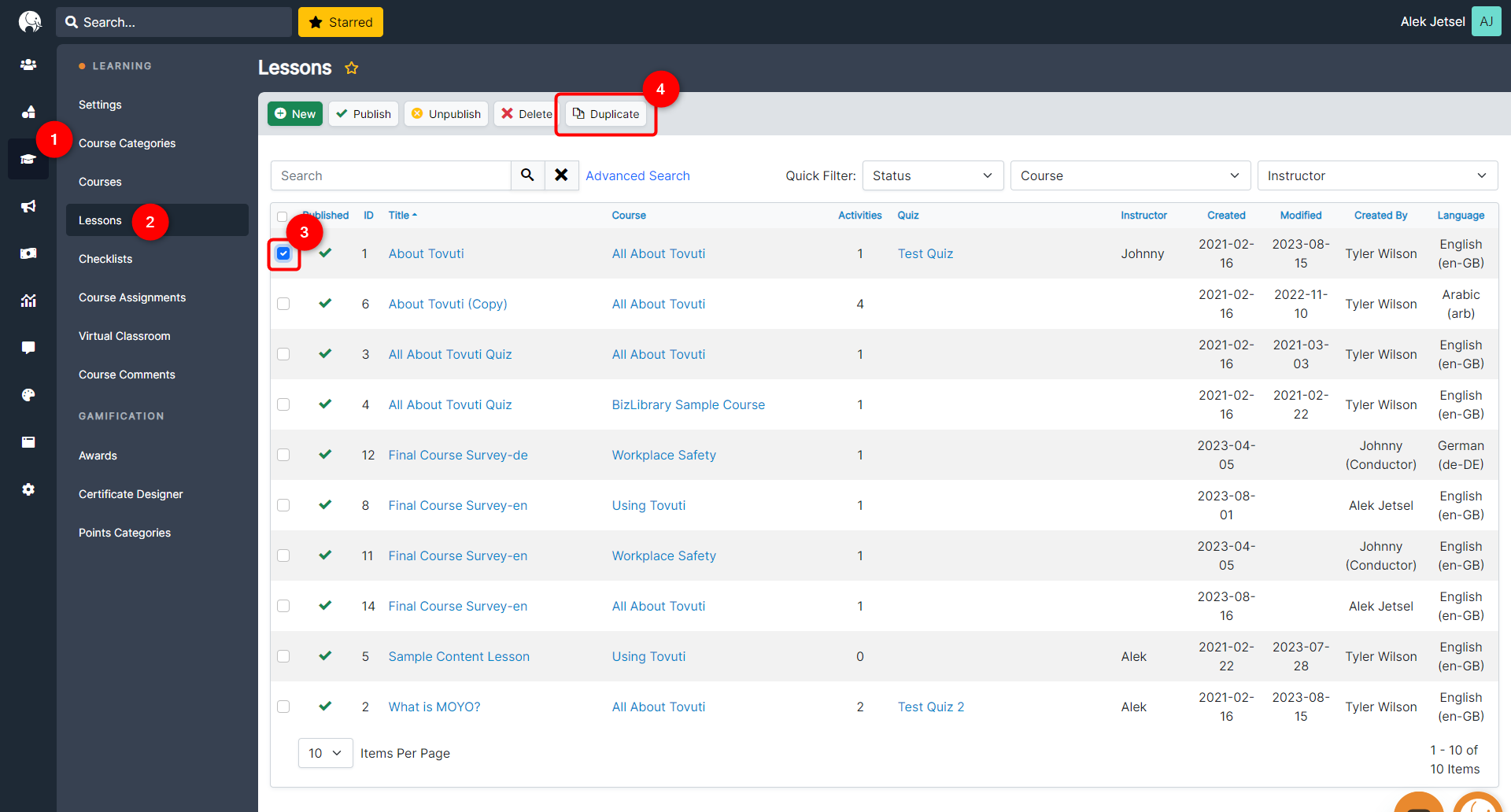 In the Details tab of the new duplicated Lesson, select the previously duplicated course (shell) or another preferred course.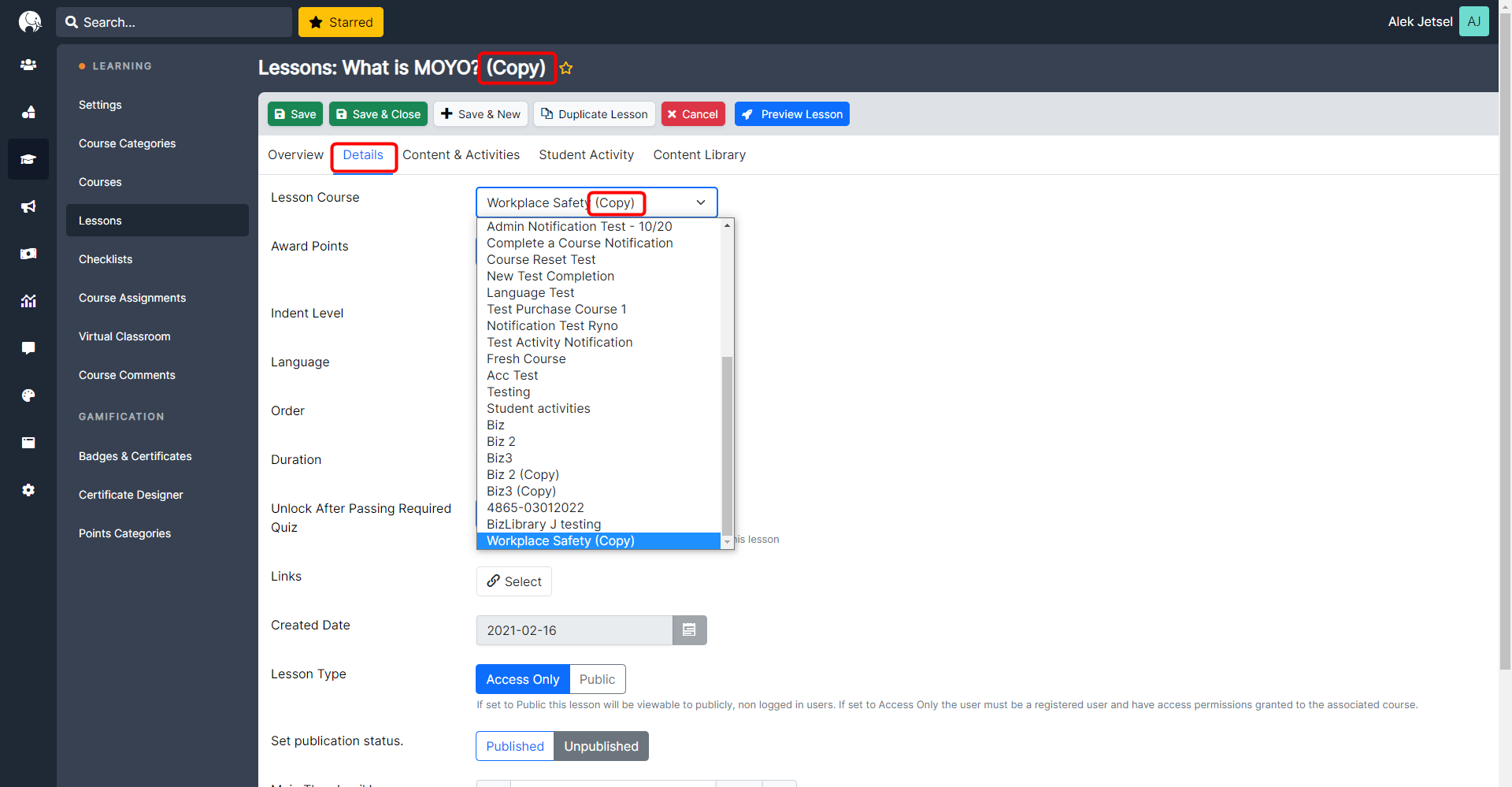 Click Save.