Copying and pasting links is the quickest way to share pages, not only within Tovuti but across the internet in general.
If the organization uses single sign-on (SSO), Tovuti has built a way to create special URLs, integrated with the organization's SSO, which send the user to the correct page after logging in. This type of URL is called a "deep link" URL. 
A Tovuti deep link URL allows users to share pages with Learners or Admins, without sacrificing the security and authentication of SSO.
Enable the SSO Deep Link Feature
Go to Design > click Brands > select the desired brand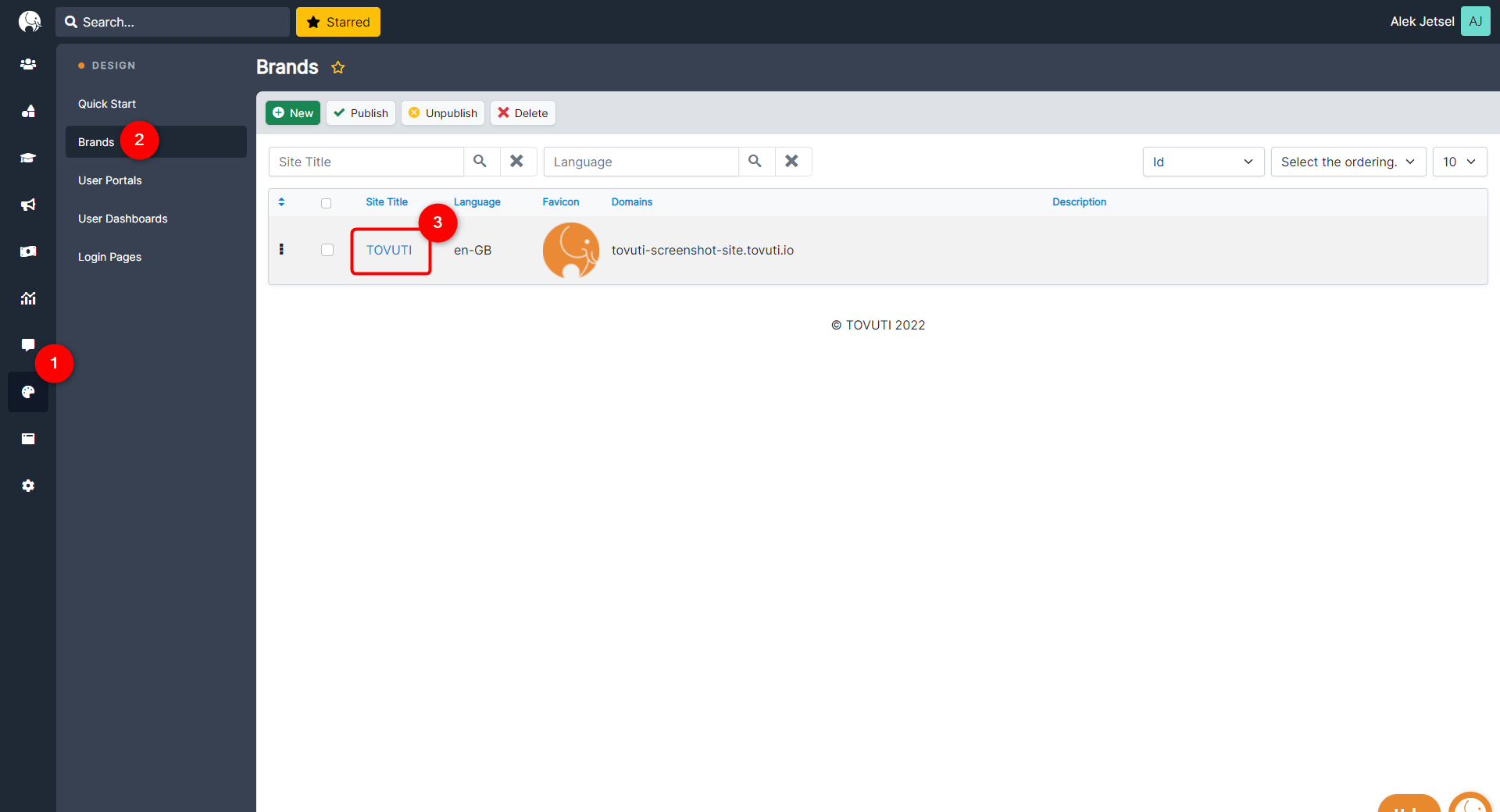 In the Site Details tab > toggle Yes for Enable SSO Deep Link Button > select the SSO App > select Admins Only or All Registered Users for SSO Deep Link Button Visibility.
*Note: as called out beneath the toggle, Three Color Design must be enabled for this feature to be available.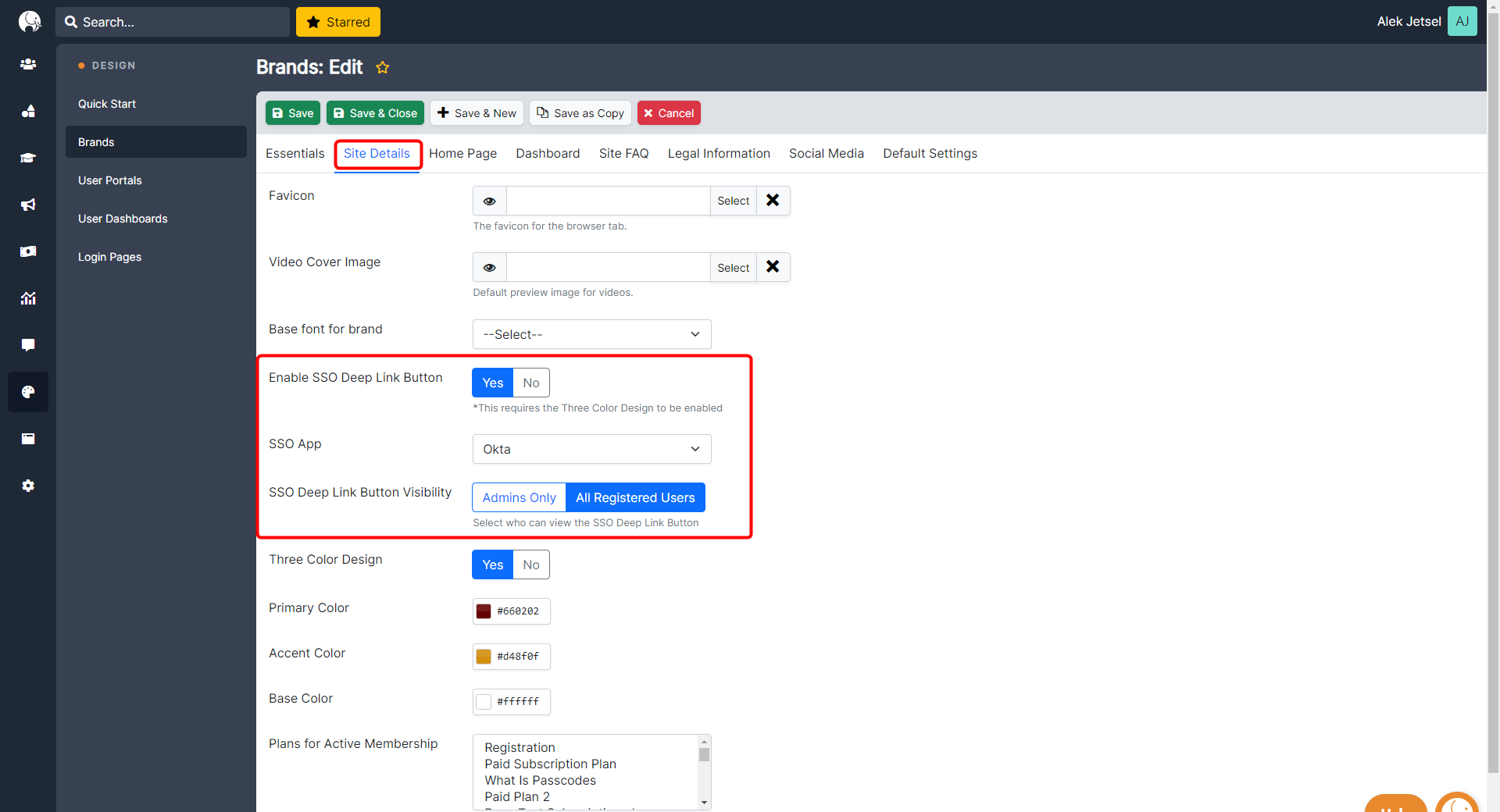 Click Save.
Using the SSO Deep Link Button
After the button has been enabled using the process above, a deep link URL button appears on all pages of the Brand's Tovuti site. Depending on the option selected, this button is visible to Admins only or all users, both Admins, and Learners.
When enabled, Learners and/or Admins can use the deep link button in areas such as, but not limited to; Courses, Lessons, the Media Library, Dashboards, etc.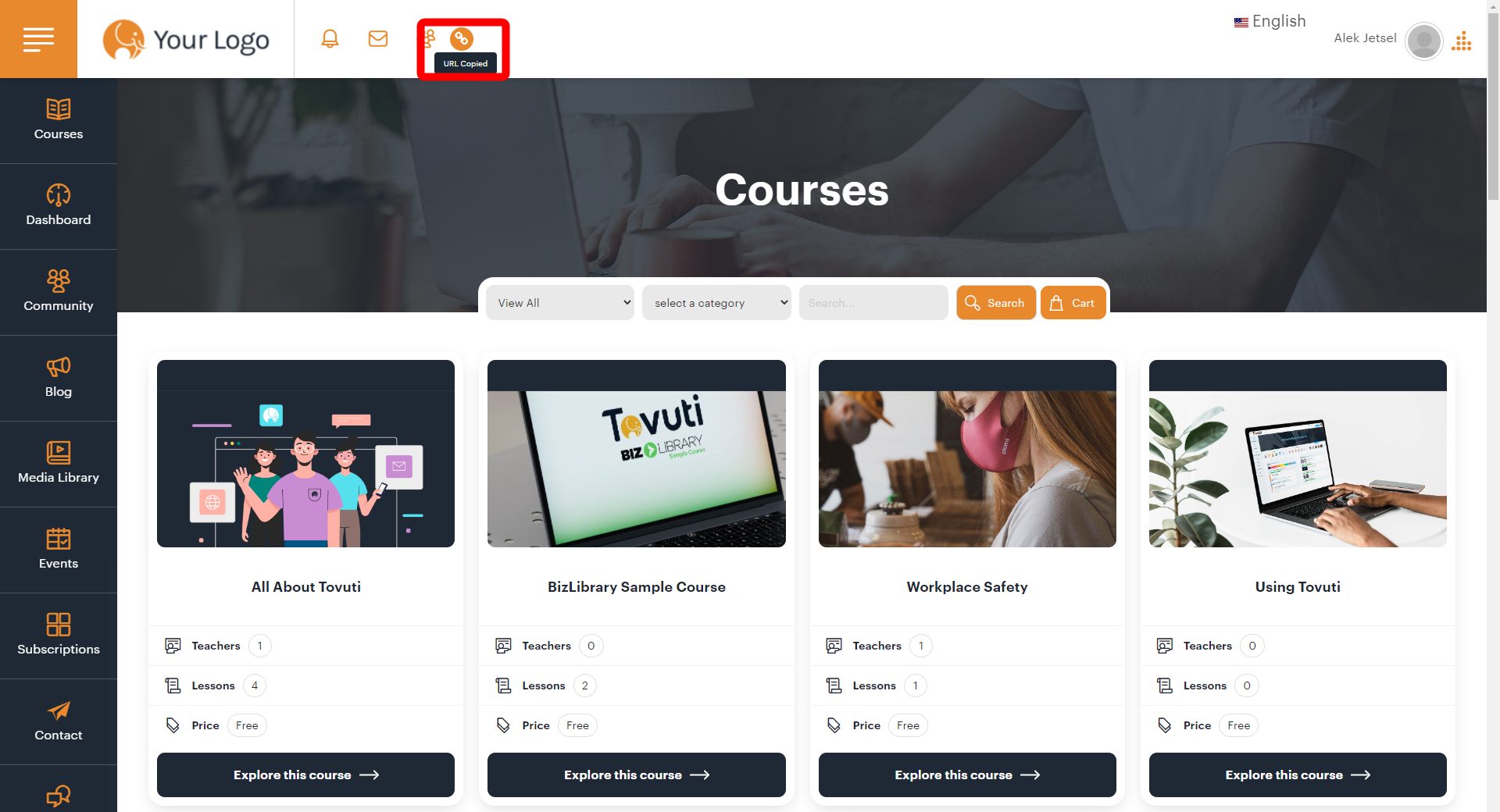 Clicking this button copies an SSO-enabled Deep Link URL of the current page.
When using this URL, a User or Admin is first prompted to log in using the configured SSO app and then redirected to the correct page.