Videos are a powerful tool for engaging students. In the Configuration tab, Tovuti Admins can upload or attach videos and customize various accessibility enhancements for Users of different skill and ability levels.
Videos are then managed in the File Manager of Content Creation.
Go to Configuration > click Videos> click New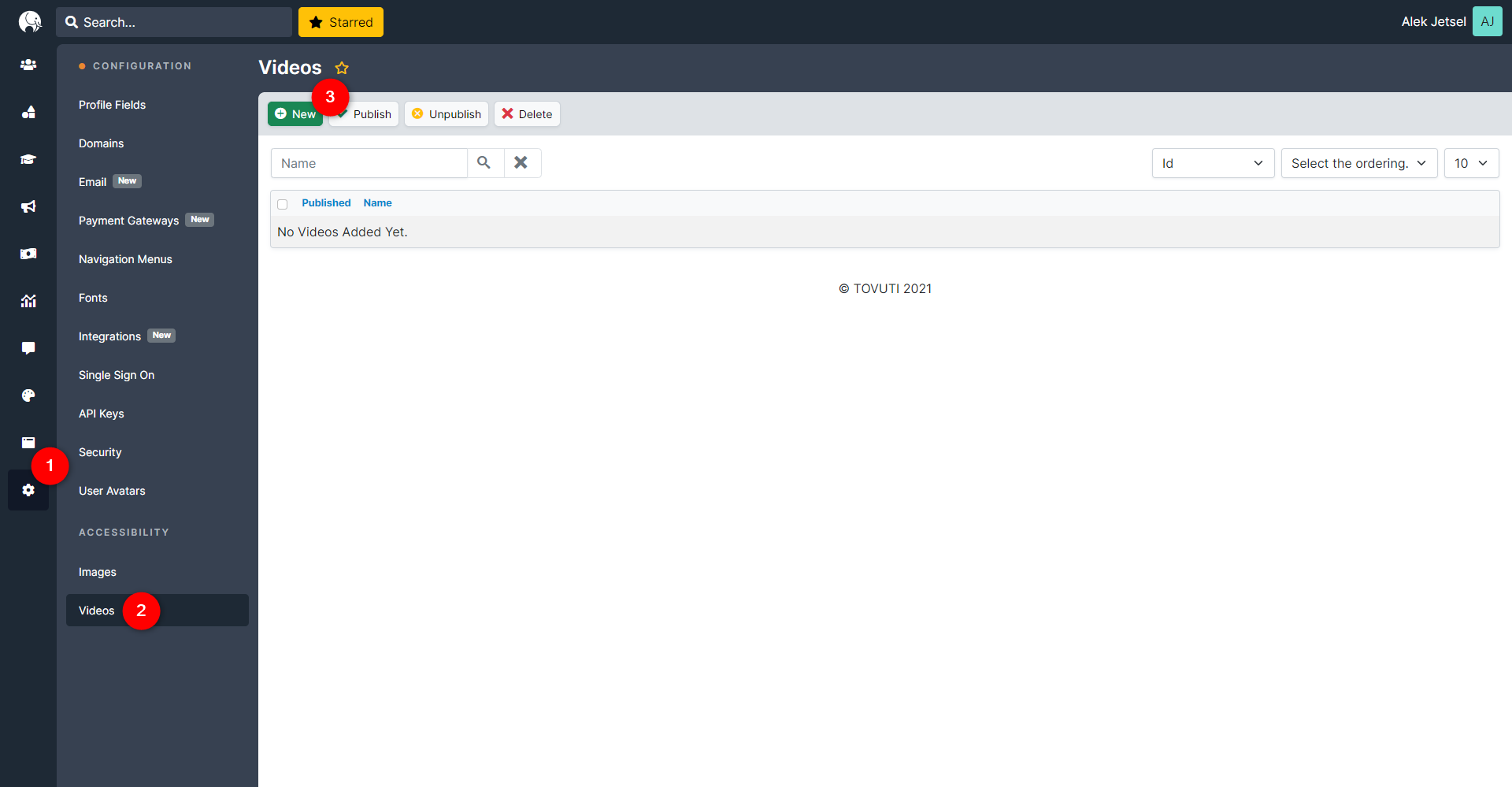 In the Accessibility Settings tab, give this video a Name.
Select the Video Type (MP4, YouTube, Vimeo). Upload the File or add the URL. For uploaded videos, provide a Video Cover Image.
The video may be customized with the following accessibility options:
1. Alt Tag - Alternative text that describes the video
2. Title Tag - A brief title or name of the video
3. Captions - only available for video file uploads
Upload a VTT File and select the language to which these captions apply. Upload additional VTT Files for other languages.
4. Transcript - Alternate text document
5. Option Audio - Optional audio to use when the video audio is unavailable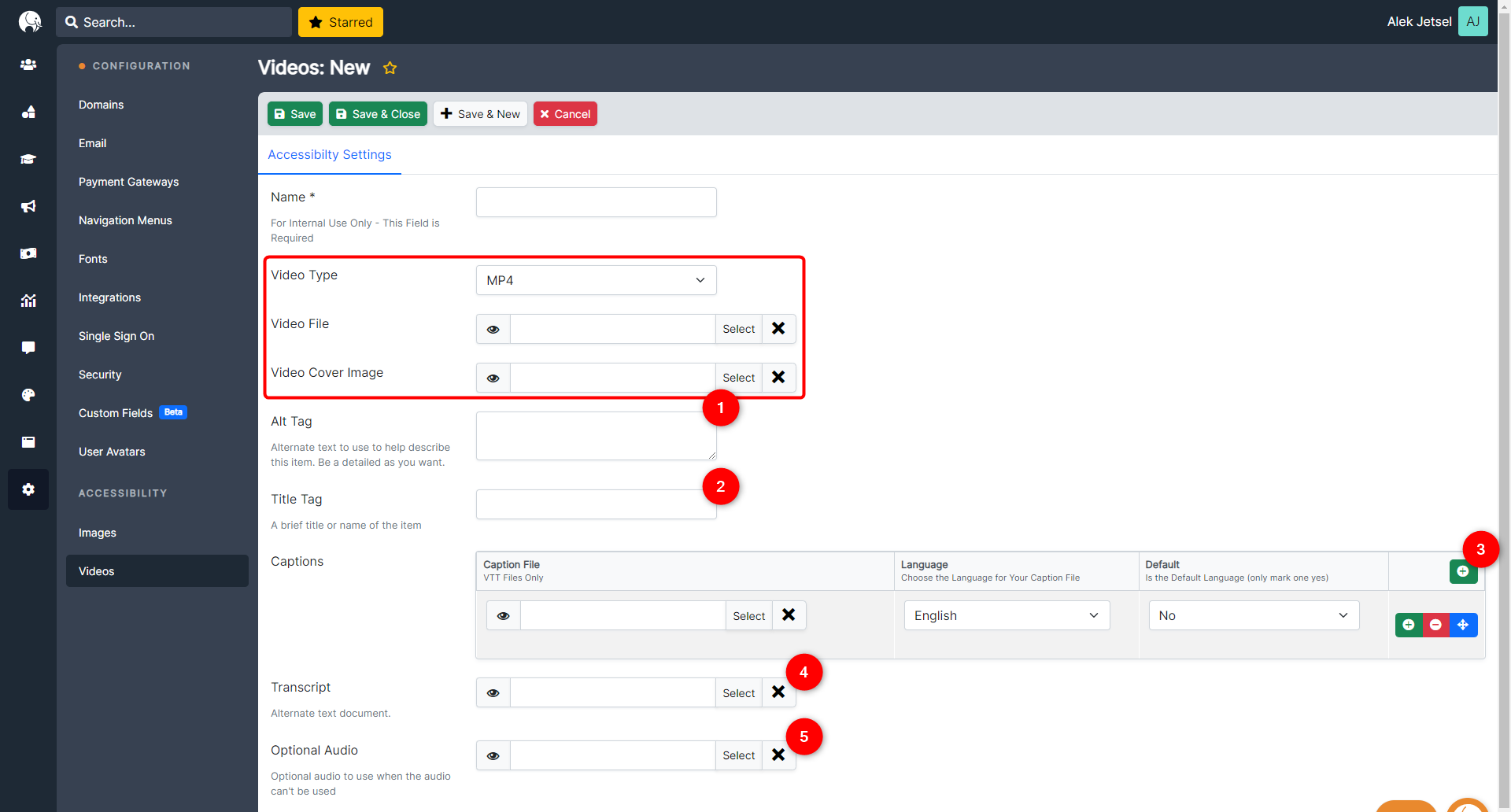 Click Save.