Tovuti Administrators can build Courses and learning resources to be sold to their Users. Adding a Payment Gateway in Configuration makes it easy to apply collections directly to a Course, Subscription, Brand, and more. 
Go to Configuration > Click Payment Gateways > Click Add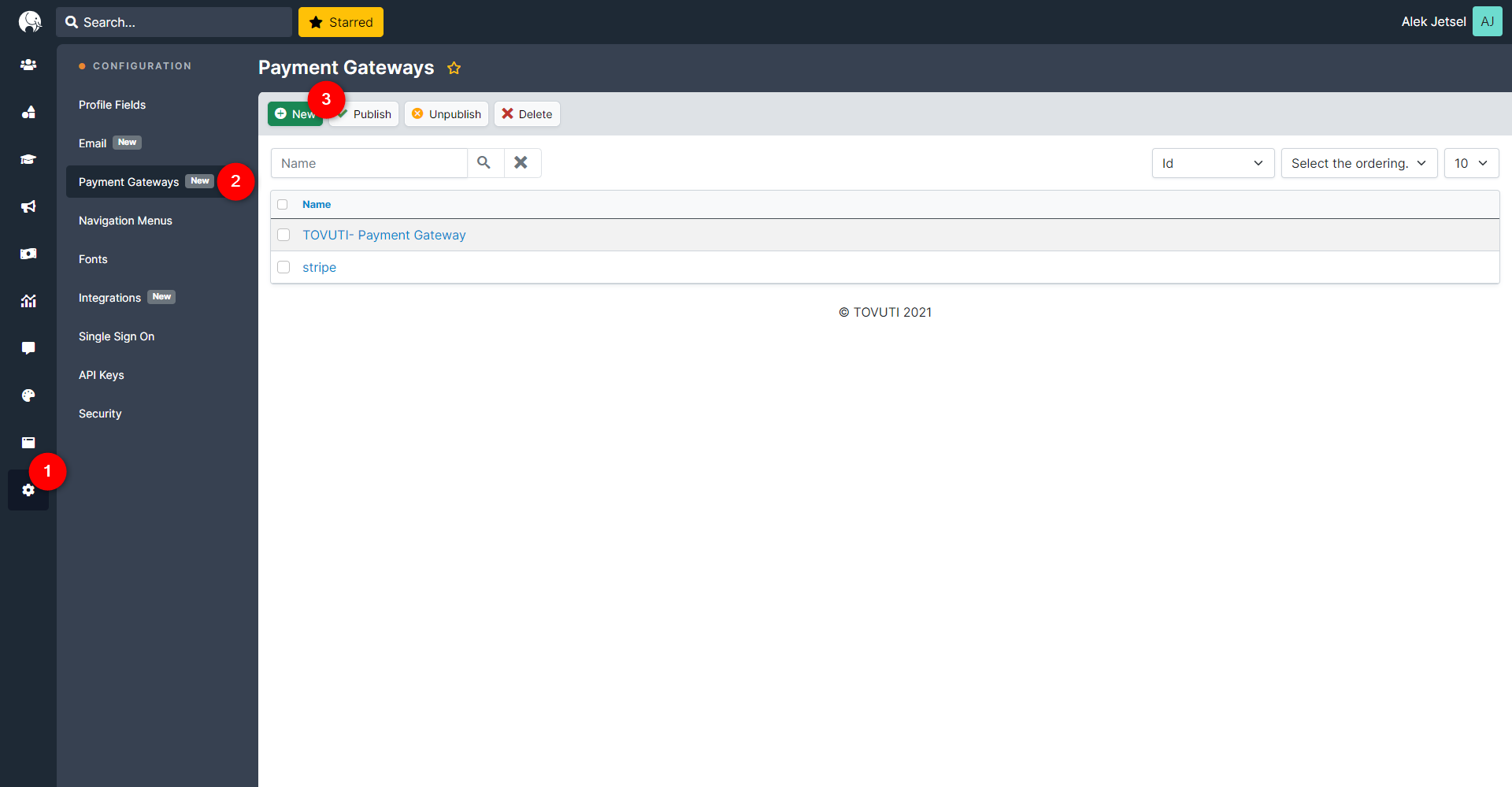 Edit all of the fields for this Payment Gateway.
Click Save.
Also within this window, the Brands associated with this payment gateway are displayed.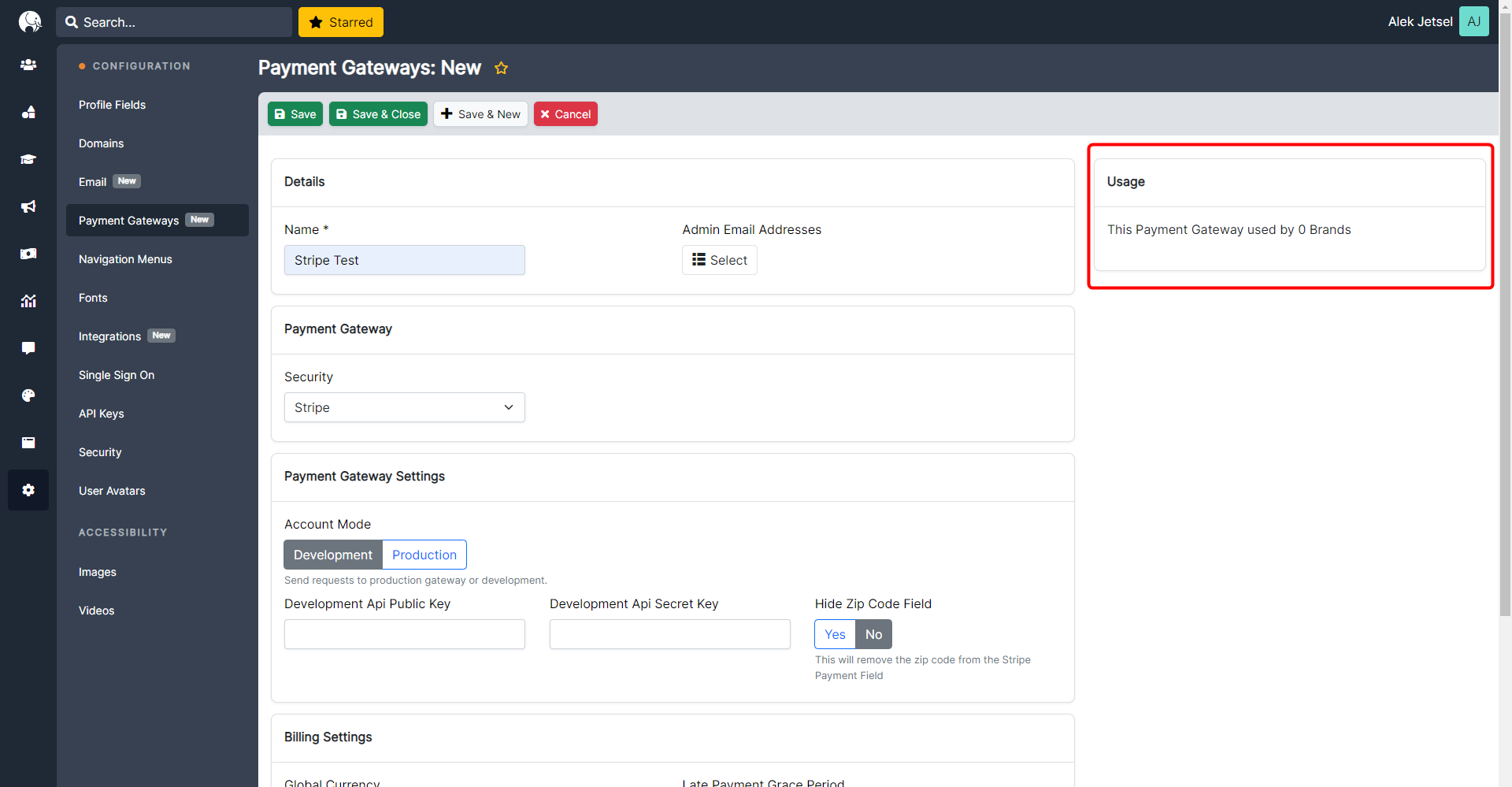 When editing Brands, this Payment Gateway option is now selectable. Selecting this option automatically apply the settings you've saved by following the steps above.
View the Help Center Articles for our top Payment Gateways below:
If certain Users should be excluded from being able to use this Payment Gateway, this can be configured when editing the Brand.