With Tovuti's Search function, Administrators quickly navigate to their desired location within the LMS.
Before an administrator begins to type, a list of the most recently searched items appears. This list of items is individual to the Administrator logged in.
The results of the current search being typed appear. Each of these items shows a header designating where within the Admin Portal the item exists.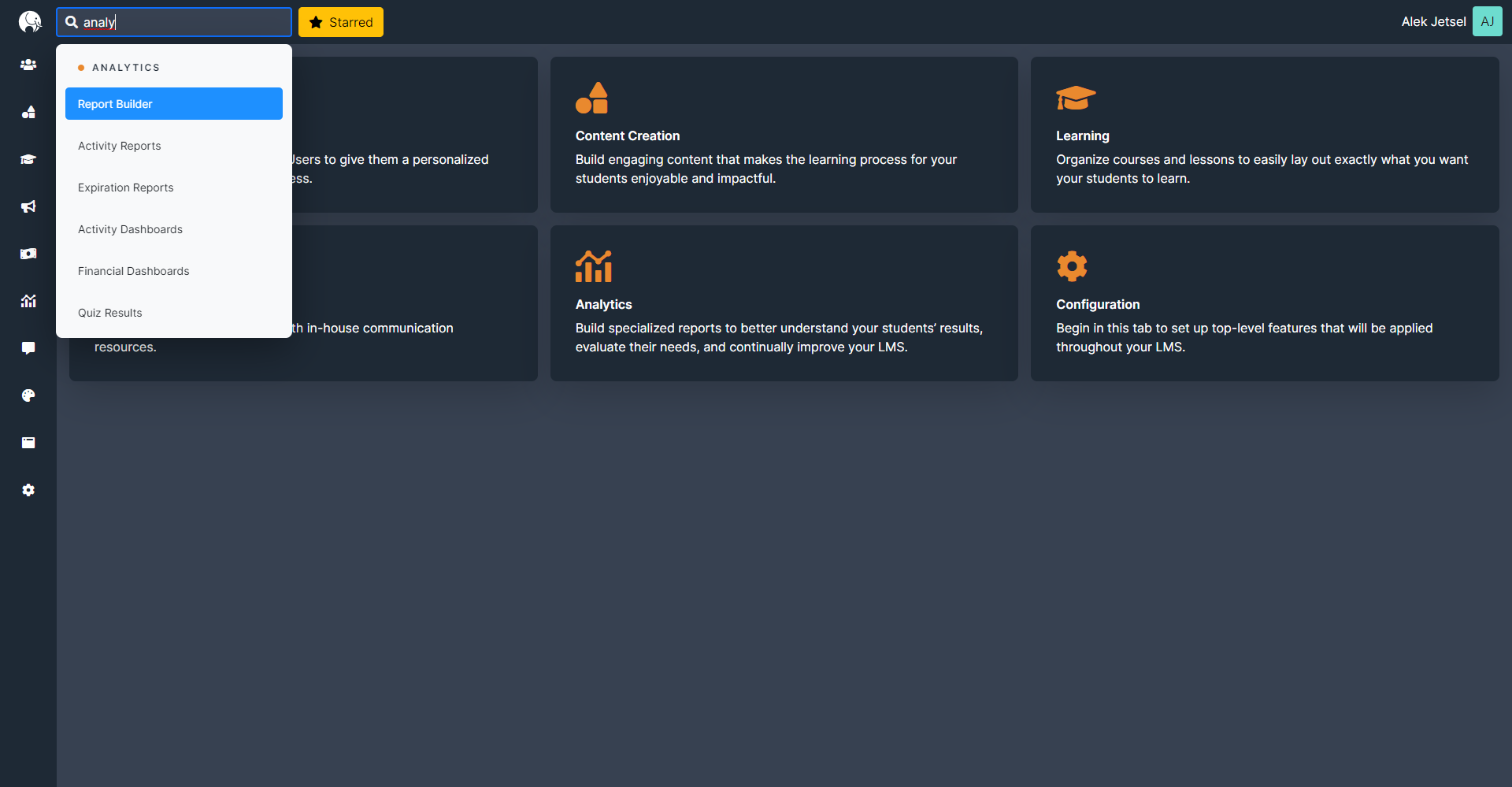 For frequently searched items, consider adding the item to the Starred list.