Varying fonts is a great way to add flavor and designate importance within the LMS. However, too many fonts can cause disorganization and work against a coherent theme. Selecting default fonts within Configuration best solves this problem.
Go to Configuration > Click Fonts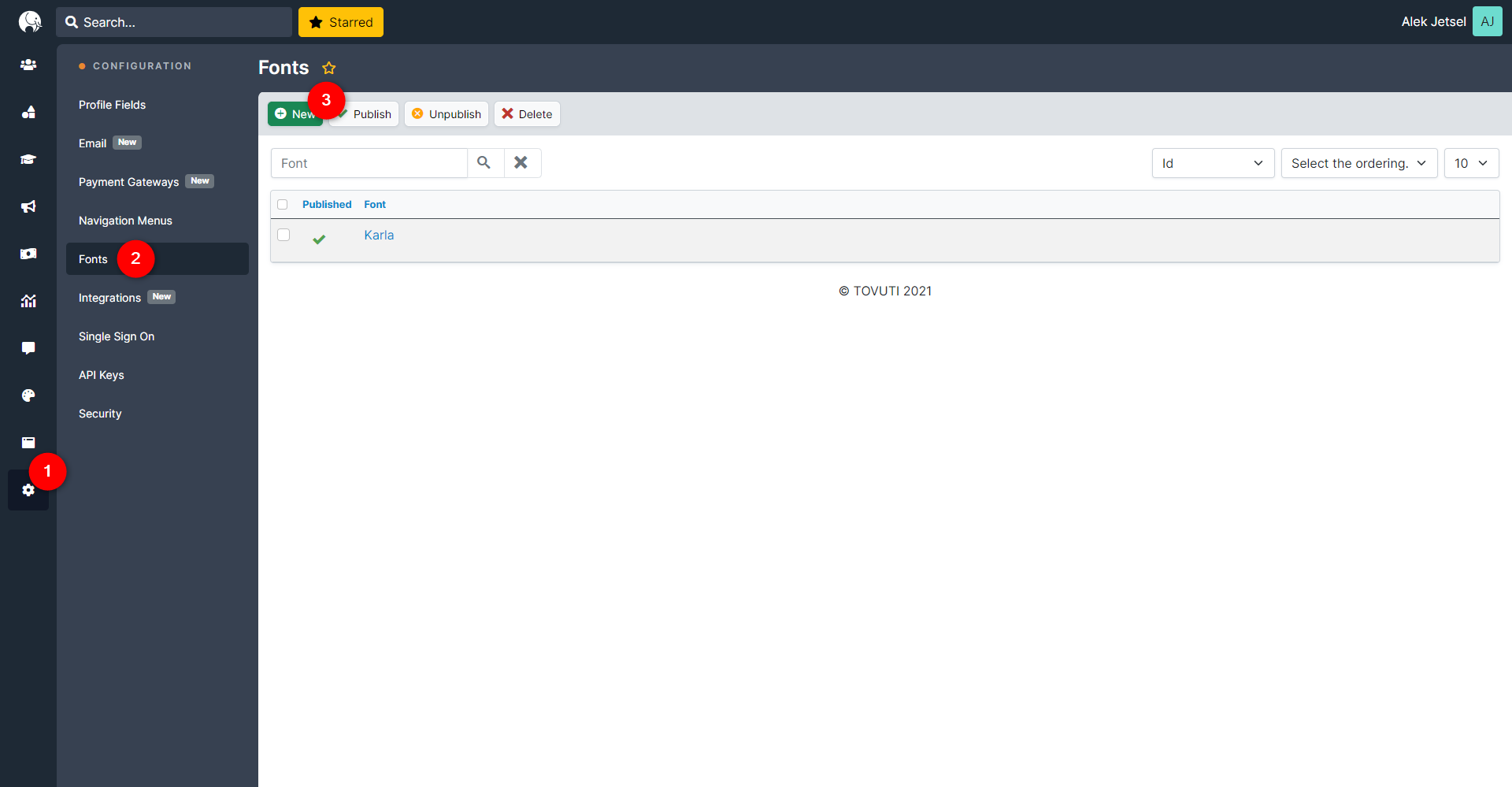 Select the font from the list of options. 
Click Save.
The fonts selected here will be the only options available later while setting up the LMS.
Pro Tip: Only select a maximum of 3-4 fonts within the Fonts section of Configuration. This will help the process of matching styles across the LMS. As mentioned above, more than 3-4 fonts can break coherent theming.