The MOYO Resource Center allows for quick access to resources that teach, explain, and help Admins get the most out of their Tovuti Experience
MOYO is the name of Tovuti's elephant mascot. Moyo is a Swahili word that is used to describe a person's state of being. If a person is Moyo, they are living the best possible version of their life.
Moyo also represents an acronym that guides Tovuti's team culture.
M - Motivate
O - Oneness
Y - Young at Heart
O - Overcome
To access the MOYO Resource Center, click the MOYO logo in the button right corner of the Admin Portal. The different tabs of the Resource Center are displayed. After clicking any of the tabs, click the back arrow to return to the main options page.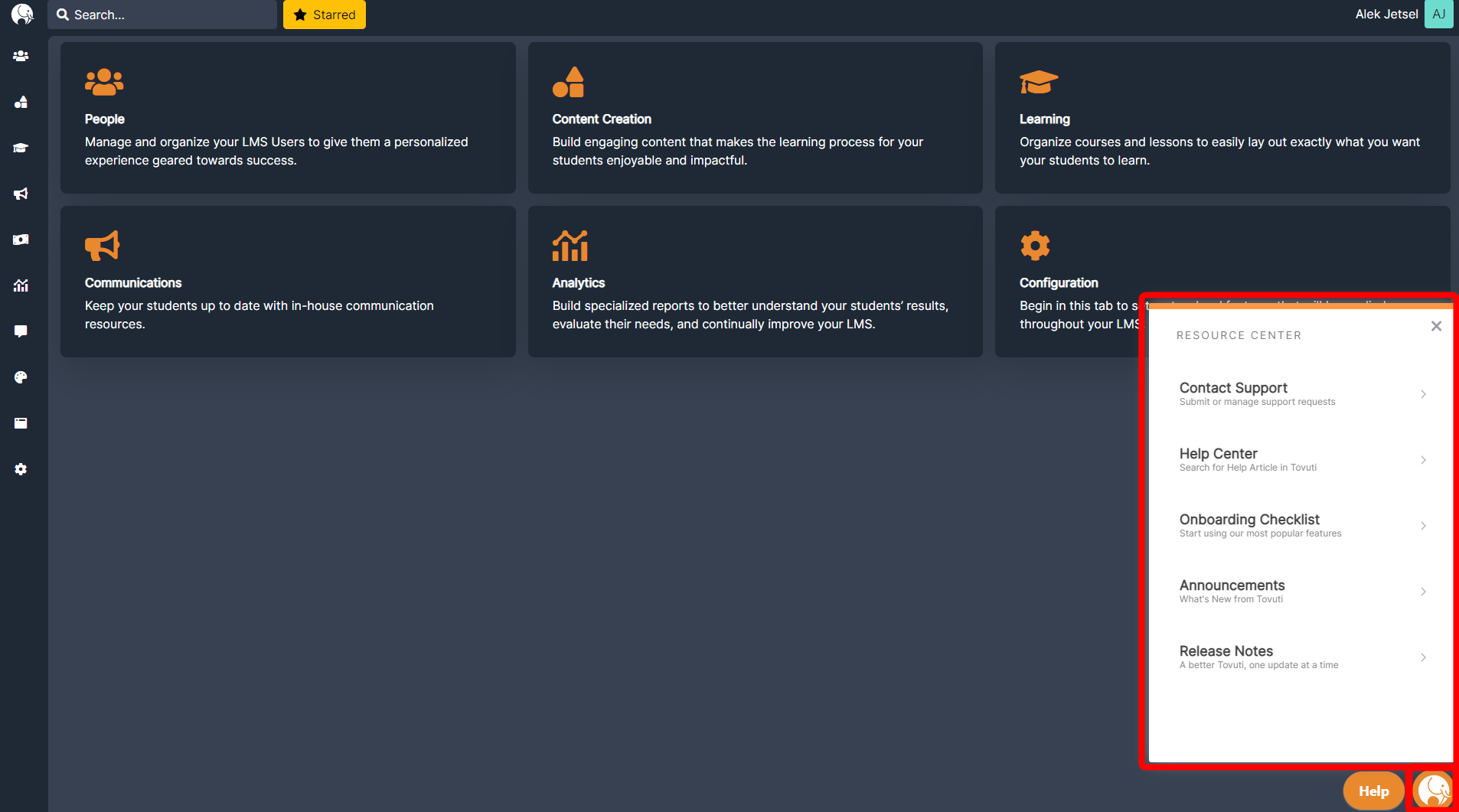 The Contact Support tab allows an Admin to create a Support ticket directly from the Admin Portal. Previously created support tickets can also be accessed to view their status.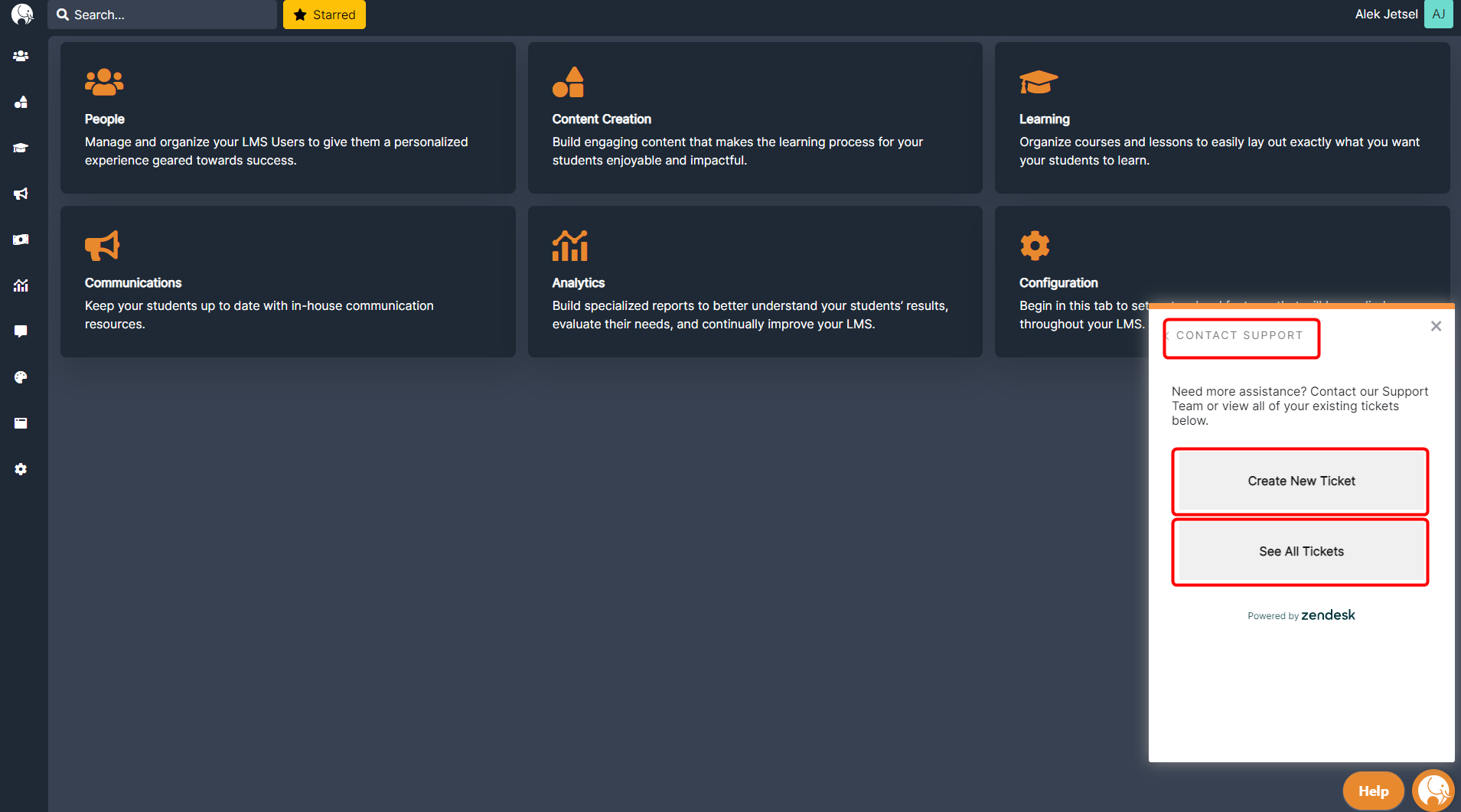 In the Help Center tab, access Tovuti's library of articles. A search function is included to quickly find the needed article.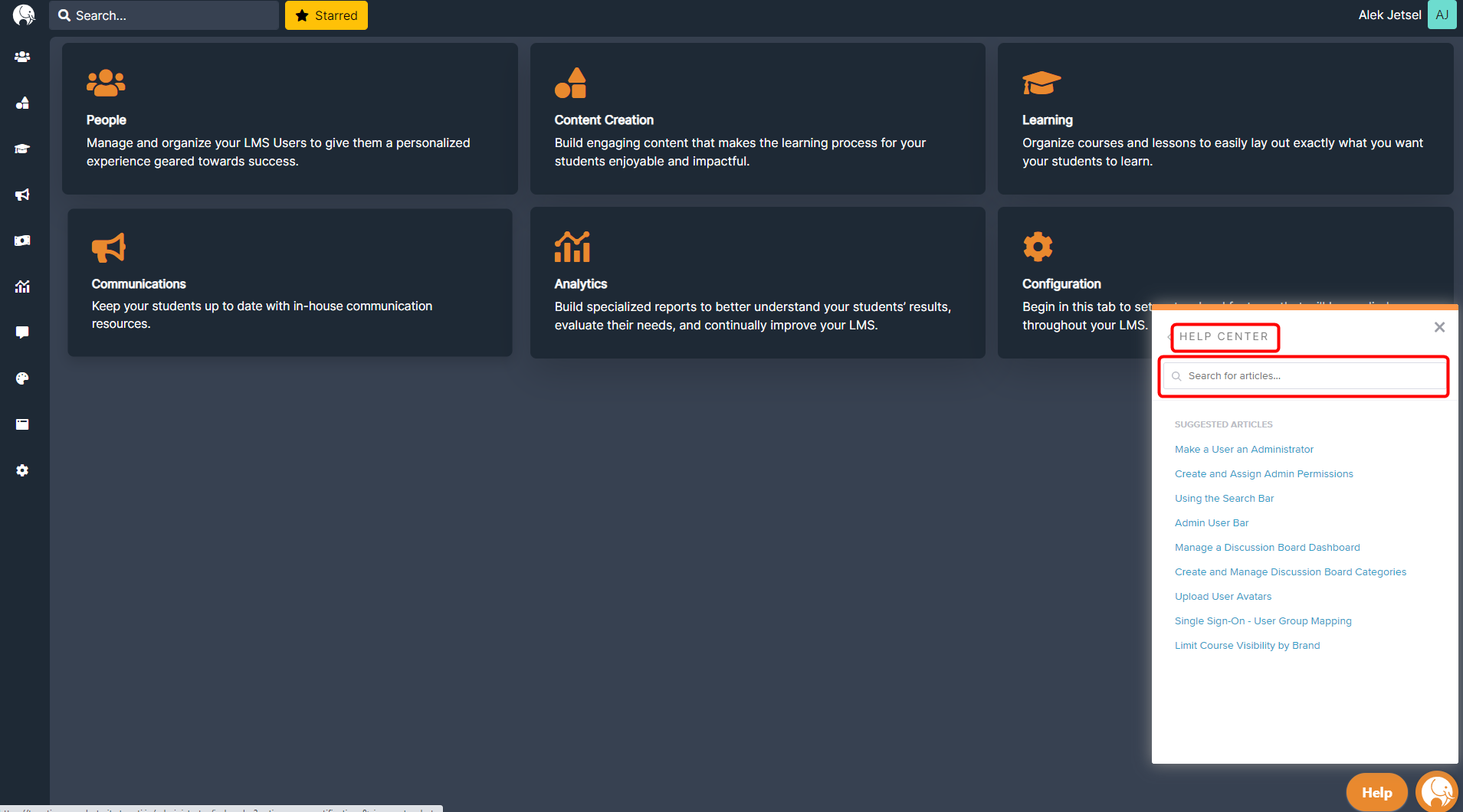 In the Onboarding Checklist tab, access step-by-step guides on how to use some of our most popular features.
For a detailed guide to the Onboarding Checklist, view the Help Center article here.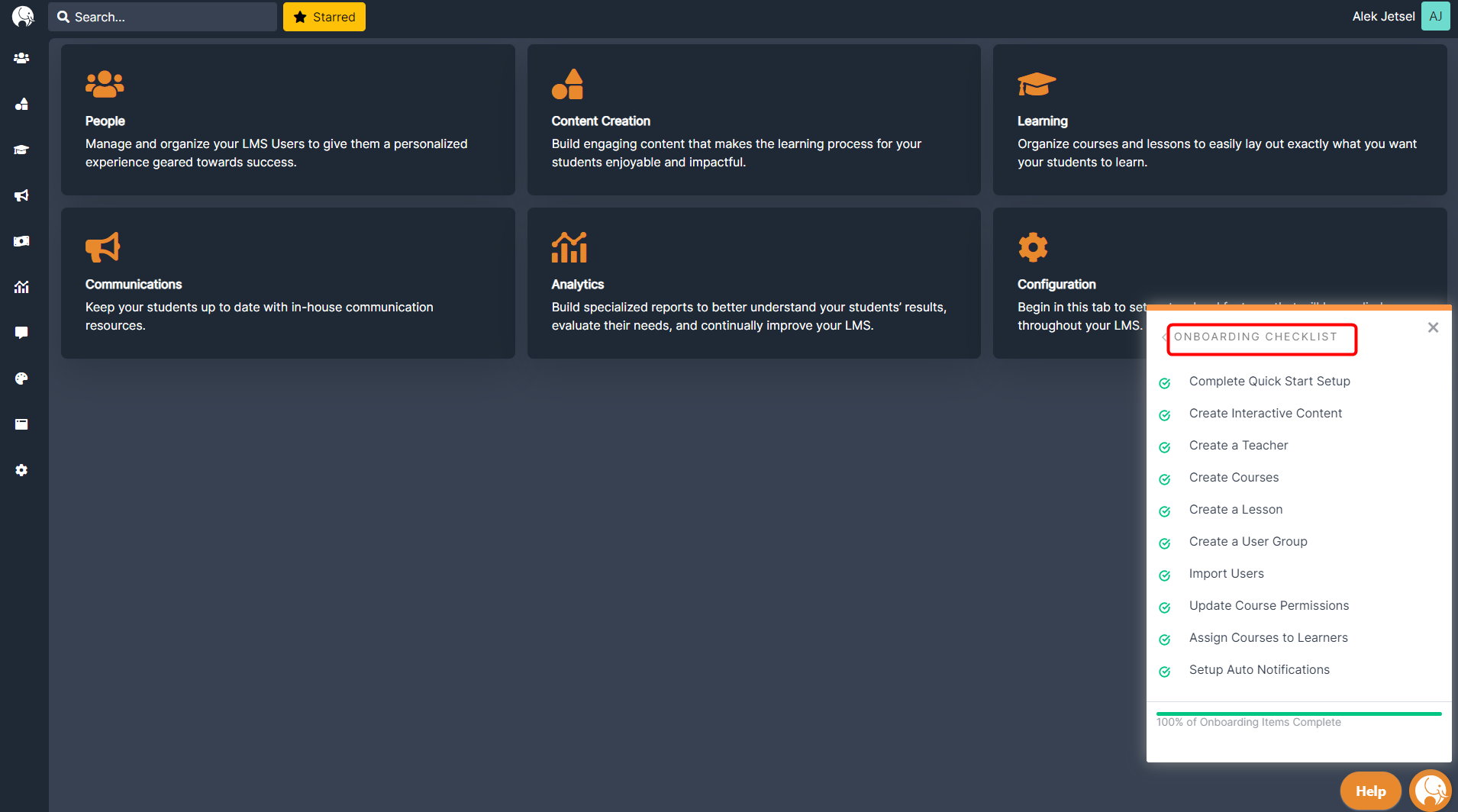 In the Announcements tab, stay up to date on updates and events exclusive to Tovuti admins.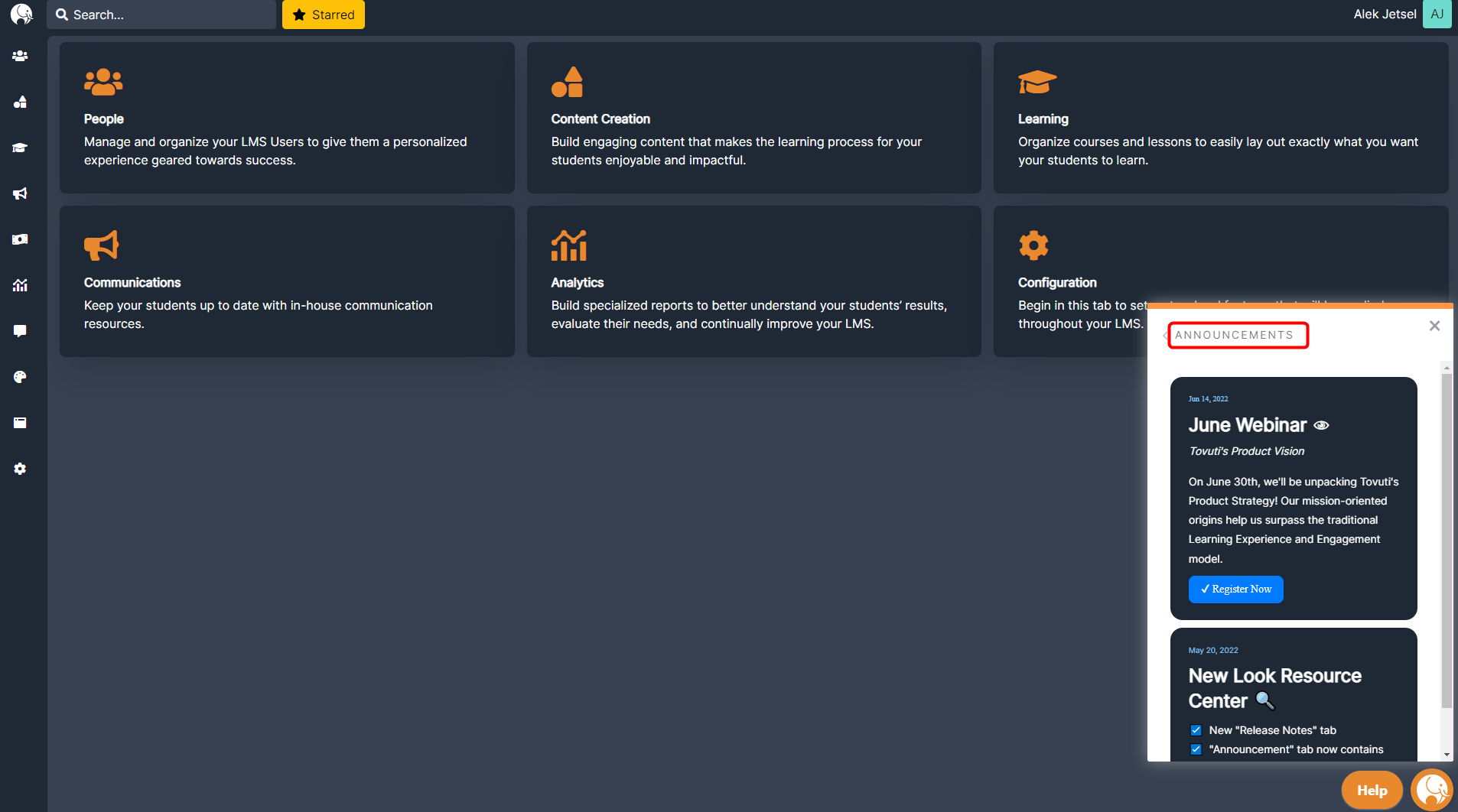 In the Release Notes tab, view all new application updates. Tovuti releases new features, updates, and fixes weekly. Click the Release Notes button to access a running list of all releases since 2.0 in December 2021.