An API Token is a string of code that contains security and user information. This token authorizes other applications to exchange information with Tovuti securely and properly. The Tovuti API Token is also used when creating webhooks with Zapier.

Go to the Admin User Bar > click My Profile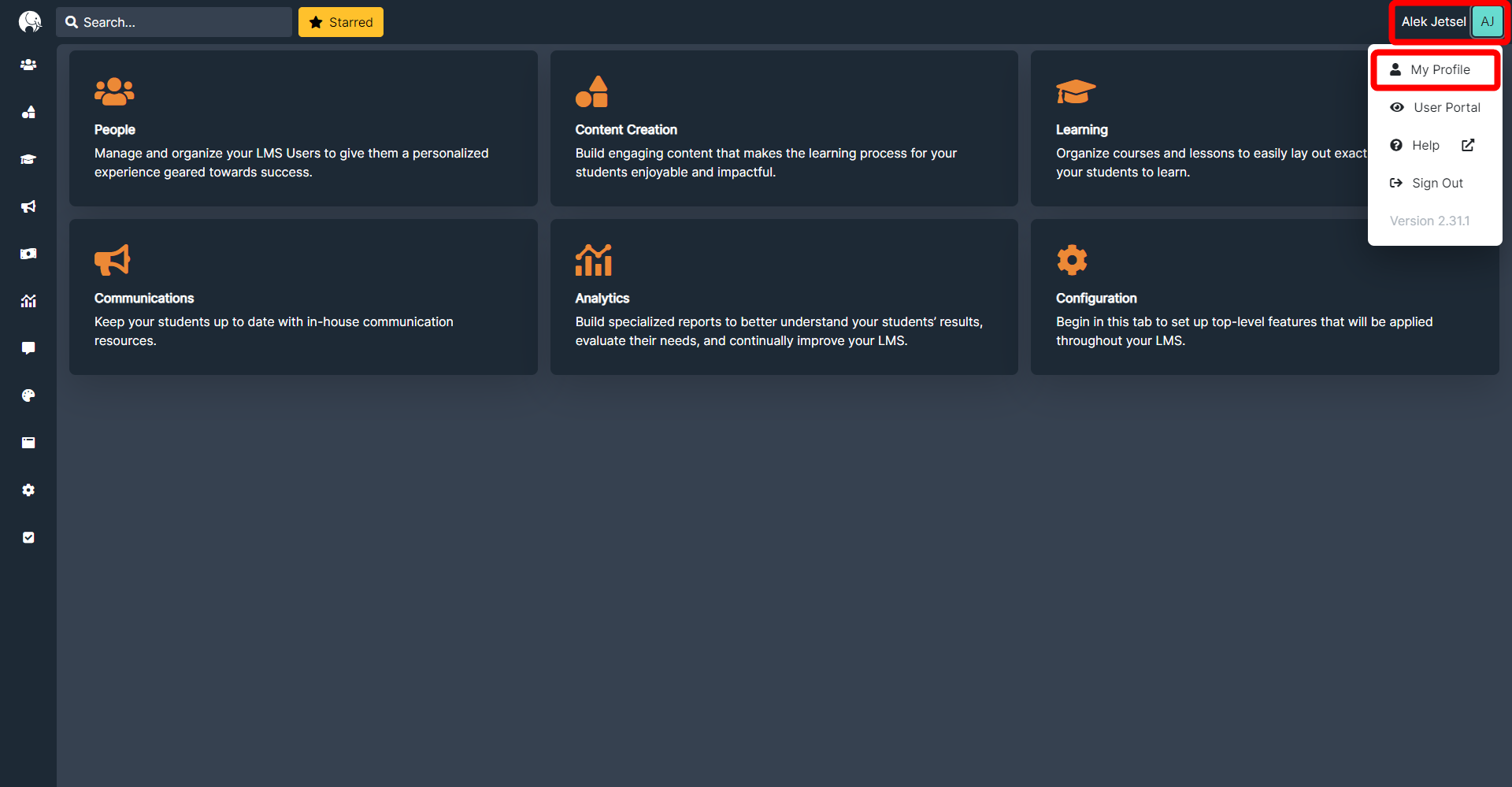 In the API Tokens tab, click New Token.
In the modal, give this Token a Name and select all the associated Actions with this Token.
Copy the Token and save in a secure location. After closing this window, the Token is no longer viewable by Tovuti or from the platform.