Administrators have the ability to verify when a Notification is successfully processed.

Go to Communications > click Notifications > select a previously created Notification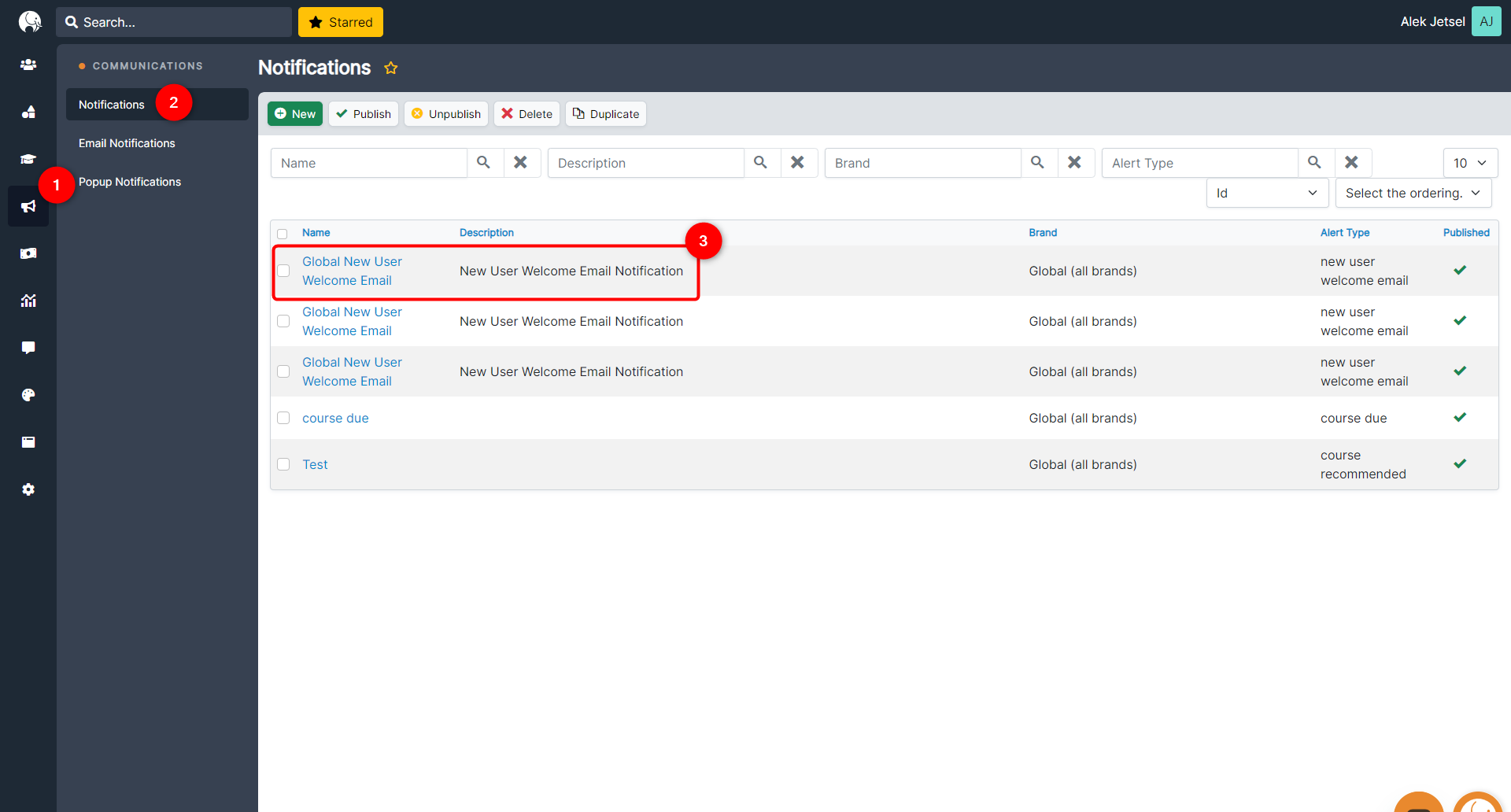 Click the Notification History tab.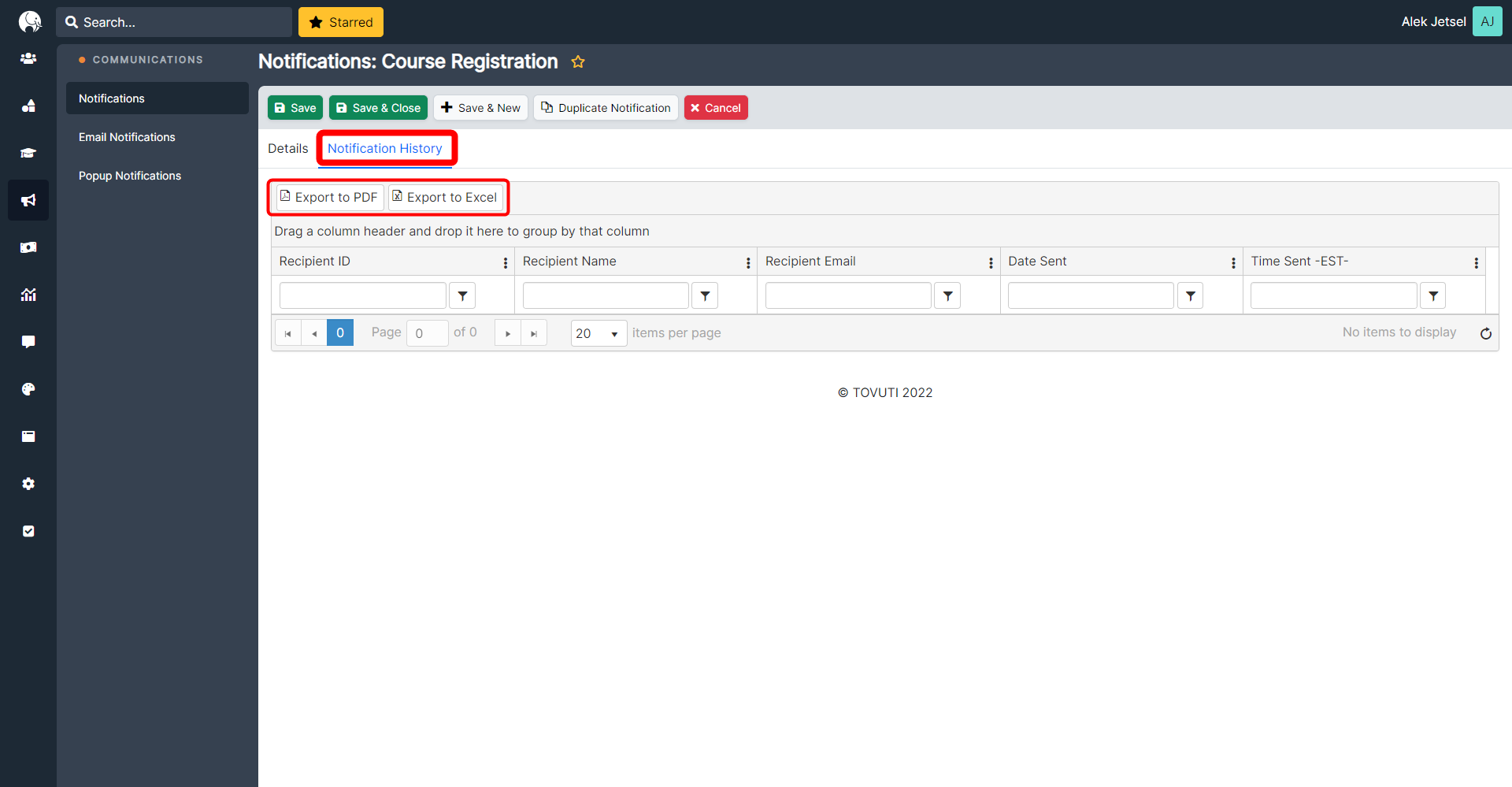 The following data points are filterable and searchable:
Recipient ID

Recipient Name

Recipient Email

Date Sent

Time Sent
Click Export to PDF or Export to Excel to download the available data.
The Time Sent field represents when the Email was added to the queue. This causes the timestamp to have slight differences from the Send Time set in the Schedule tab.