When assigned to a Lesson, Instructors are a point of contact for Learners. This creates a link that provides a human touch for users.
Go to People > Click Instructors> Click New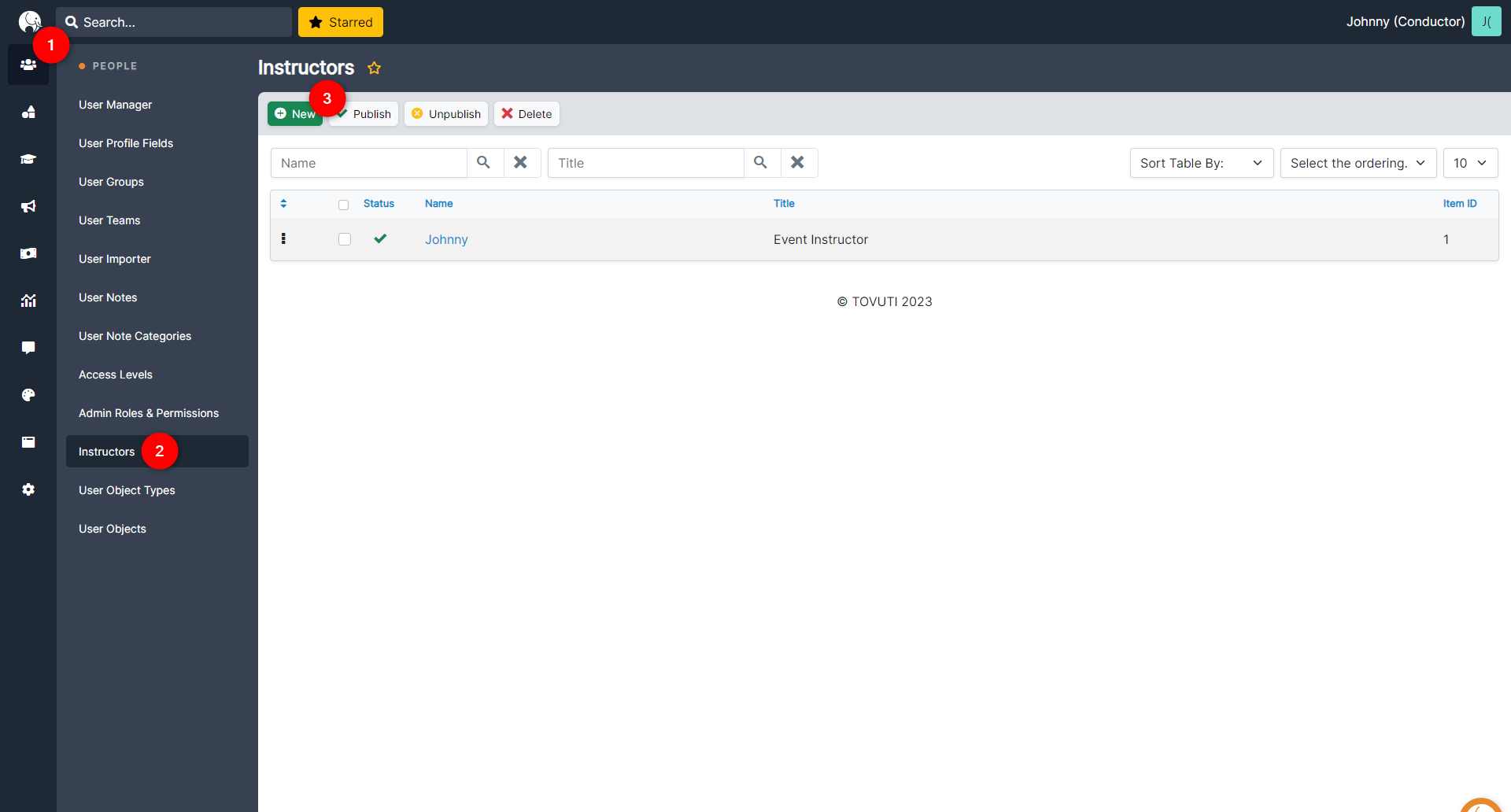 Provide the Name, Title, Image, and optional social profile for this Instructor. Select a User to inhabit this instructor slot.
*Note: For the Instructor to be attached to a User, the User must first be created in the User Manager or imported in the User Importer.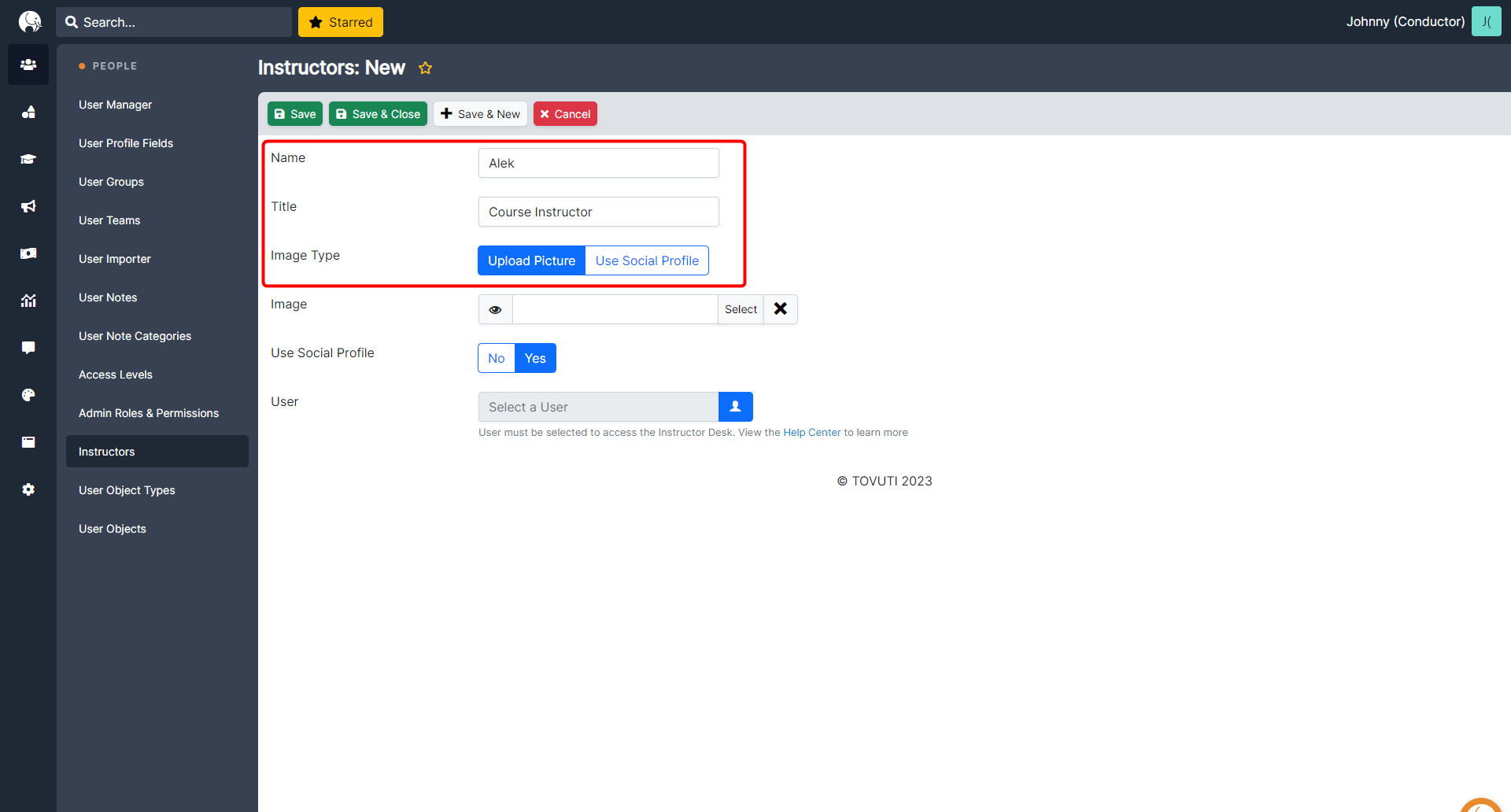 Click Save.
When creating a lesson, this Instructor is now an available option in the Overview tab.